Anabel's workout is all about "tough love" and a "post-sweat sexy glow" is your reward. With a background as a professional musician (flute & piano!) and training in Pilates, HIIT & yoga, you will be guaranteed a killer workout made fun with the most eclectic music playlists - anywhere from Joss Stone to Imagine Dragons and maybe even a cheeky nod to Bach and Rachmaninoff. This girl can't wait to share her love for all things barre and plié together to build a stronger you!
Xiao is only too familiar with the value of time, having to balance work, family, friends and me-time. This is what drew her to barre as it is one of the few workouts that you can indulge in, have fun and strengthen your entire body all at the same time! A cultural researcher by day, she draws inspiration from all walks of life which also flows into her jams and moves. Trained in barre, Xiao promises you a lively and potent workout with addictive remixes to match - Robin Thicke, Jackson 5 and even a touch of Ella Fitzgerald. Come plié, passé, relevé & partay with this lovely lady!
Ming is all about that sass & personality, lighting up any room he walks into! He is a trained instructor in Aerial Yoga, Pilates & Barre. Ming has a wealth of experience & a passion for all things movement. He loves barre because of the combination of grace & body awareness, all done to up-beat music so he can break out into a groove when the mood hits. Expect lots of Kylie Minogue & 90s hits admist puns, jokes & laughs - you'll definitely have a ball!
Originally from London and now based in Melbourne, Rachael is a lover for all things dance & barre! Her background is in contemporary dance, pilates & barre and we're stoked to have her as our Master Trainer at WeBarre. She first discovered Barre in the UK and liked how she felt elegant and fiercely strong at the same time (hear hear!). Rachael's classes are all about flow. They are so seamless that you'll forget just how hard you're working, especially with that sweet smile of hers. Watch out for her classes when she visits sunny Singapore!
Linda is our resident Aussie babe and she oozes positive vibes from the moment you meet her. A marketer by training, she has always been a fitness fanatic exploring different activities like pole-dancing & hiking! Being trained in Barre, Pilates & In-door cycling, she quickly fell in love with barre as it injects elements of dance with the energy of old-school aerobics. Headband anyone? Listen out for her classic throwbacks intertwined with top 40 remixes and get ready for an endorphine-pumping workout that will get you hooked!
Lawyer by day and fitness addict by night, Meaghan keeps herself active with teaching barre, HIIT & indoor cycling. Her childhood days were spent training in rhythmic gymnastics and ballet, and she got hooked on barre the moment she tried it in San Francisco. This girl has killer stamina so expect an adrenaline-pumping workout that is sure to get you sweaty and push you past your limits. Jam with her EDM, indie & top 40 beats and if you're lucky she might throw in a cheeky Belieber tune! Oh, and did we mention she has killer abs?
Suwan is our resident ballerina and has been trained in Ballet and HipHop in the Big Apple. When she's not busy with her day job in a tech start up, she loves to let loose at a good dance party or squeeze in time for acro yoga. Suwan's music taste is all about tunes she can groove or sing along to, so watch out for some Taylor Swift or Meghan Trainor! Suwan loves barre as it injects elements of ballet which she loves but also takes good posture alignment from Pilates, which is important to prevent injuries. If you're lucky, she might show you some of her crazy flexibility skills. The queen of beautiful lines!
Jamie is our American sweetheart and grew up in the US before moving to Singapore in 2014. She grew up figure skating (ballet on ice you might say) since the young age of 2 and continued skating competitively for 16 years! She continued to coach figure skating and even dabbled in ice dancing, kind of like ballroom dancing on ice. Jamie's a huge country music fan and you might catch a few tracks by Luke Bryan or Josh Turner amongst workout classics like 'Stronger' by Kelly Clarkson. She discovered barre in the US a few years back and enjoyed how it was super tough but yet a very encouraging workout to keep her pushing on - oh and having friends alongside to glance at when the barre burn makes you want to fall over!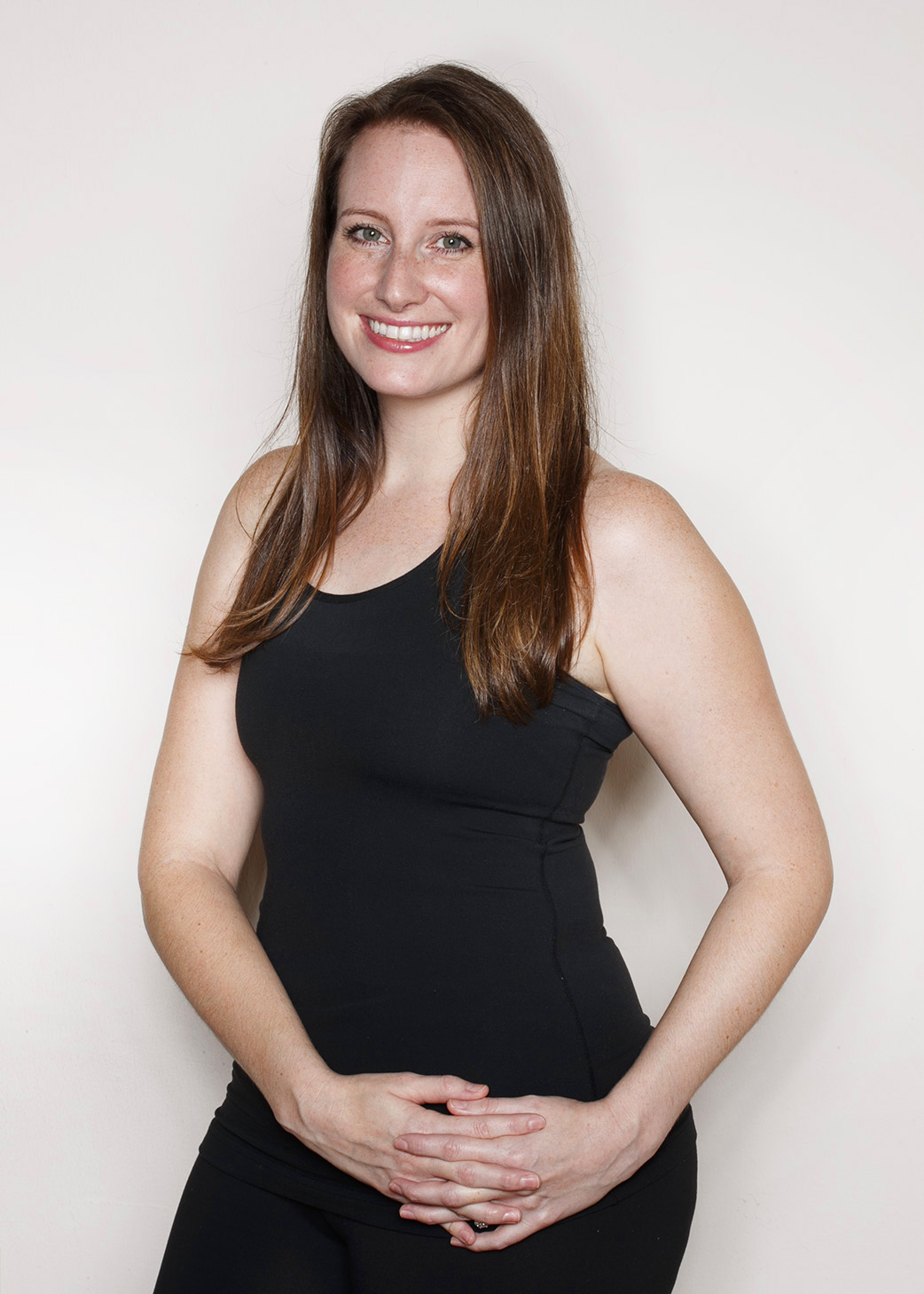 Our darling Shaan is a pre-school teacher by day as she loves to be around children. Her nurturing nature rubs off naturally into her barre classes too! She's sweet, bubbly, always smiling and likes to include some Spice Girls and or anything she can groove to in her playlist. Ballet trained since the young age of 4, Shaan stays fit dancing salsa, getting her spin fix and of course, teaching barre. She discovered barre when WeBarre first opened and fell in love with how it allowed her to revisit her ballet roots while still being able to get a cardio fix and full body workout! ​
Our eccentric nutball Joie is a beauty editor for The New York Times Style Magazine who discovered barre while on a journalistic mission, and remained a loyalist for its efficient workouts and booty-building perks. Coming from a background of ballet and gymnastics, she is an anime fan girl and ex-frontwoman of a metal band (say whaaat?). Joie's workouts combine fun and intensity, so expect lots of irreverent humour and an addictive, sing-along playlist which combines the latest pop hits with pulsing rock anthems. Oh, and feel free to ask her for skincare and hair advice – she has a solution for any question!
​
Tanya is a true globe trotter, being born in the US, brought up in Bangkok and now working in Singapore. She is certified in yoga and found that barre is a great complement to her current yoga practice to work specific muscles and get that cardio boost. Tanya is one of the most nurturing instructors you'll meet and you just know you're in good hands from the second you meet her. She is always smiling (even through the barre shakes) and you will definitely be infected by her cheerful spirit. Check out her classes for some happy-go-lucky jams like Maroon 5 and The Black Eyed Peas to get you through those burns and shakes!
Lisha has one of the longest names we've seen (Lisha Elizabeth Ashley Cui Yan Chin) and loves all things dance! She studied at the Royal Ballet School in London through her teenage-hood and graduated with a degree in Professional Dance and Performance. She moved to Singapore at the age of 20, and joined the prestigious Singapore Dance Theatre where she performed in big productions like "The Nutcracker" and "Sleeping Beauty". Don't let her fancy resume intimidate you - if you don't like to take things too seriously, Lisha's your girl! Her workout's are filled with Indie beats, sarcastic jokes and dorkiness that will sure have you push through the burn without even realizing it. Oh and she kind of has perfect lines. Just saying
Kristin is born and raised in Singapore but spent 6 years of her adulthood in the Big Apple. An ex-banker turned entrepreneur, she works in the agriculture biotech space with an eye for organic food supply – working with finite resources that are deeply rooted in our day-to-day needs. Kristin's playlists are full of upbeat indie, electro beats like The Weeknd, Daft Punk or Icona Pop so expect high energy and a whole lotta burn in her classes! Barre to Kristin is like running a marathon with tiny movements, plus its so fun, an hour flies by and you're drenched before you know it!