By Novia Liew
Our virtual classes have allowed us to take this dream to your living room, keeping close to each other no matter what comes our way. If you've been on our virtual classes, you would've heard the familiar call from your instructors: "Turn on your videos, let me see your beautiful faces!" That's because we do!
More importantly, we believe that having your camera on will change the way you workout from home. Here are 5 reasons why you should go ahead and click "start video"!
1. Brings you closer to your happy place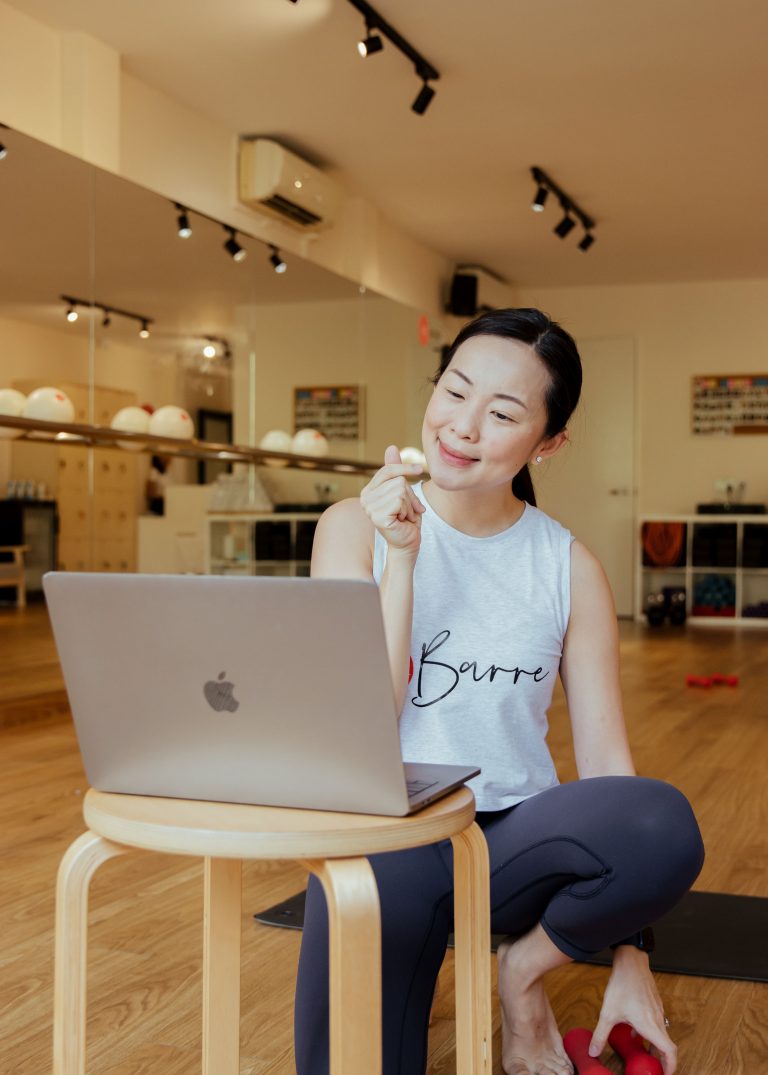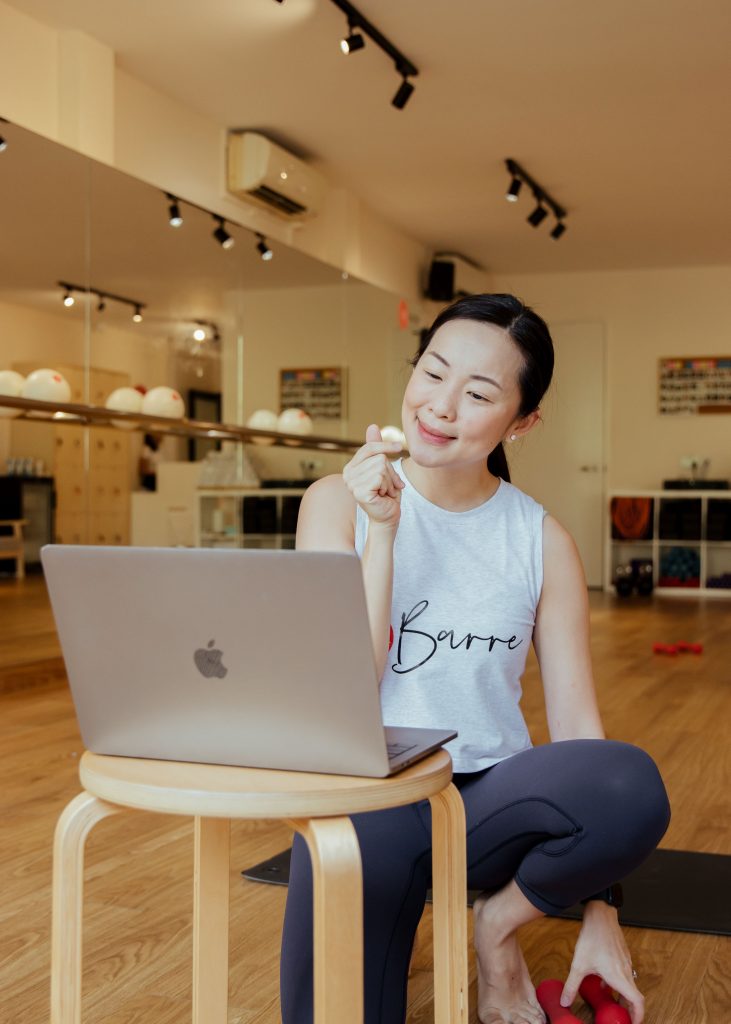 Yes, all you need for a workout is your props, your instructor on screen, and their instructions. But we can push ourselves beyond our limits when we work together as a community. You get to see your barre-dies power through the burn in the grids next to yours, and the love-hate smiles when your instructor cues to "pulse". The high of getting through this together will bring fire not just to your quads, but to your hearts!
2. Holds you accountable to your workout
You know that moment in studio, when your instructor looks at you and you feel motivated to go a little deeper into the burn? On virtual, turning on your camera works the same magic. Knowing we're always looking out and cheering you on, we guarantee you'll feel the extra drive to fire up your moves. Don't give yourself the excuse to go easy!
3. You get that personal touch
The best thing about turning your video on is that your instructors can see your movements and give you more targeted guidance to help you go deeper into your moves. Your instructor will become more than just a voice on the screen. Plus, you'll get the same engagement and challenge as your studio workout.
4. You're in a safe space
When you log into a virtual class, you're entering a judgment-free zone. We don't care if your room is messy or if you're wearing your pajamas to work out! We just want to help you get the best out of your workout. Trust us – you'll feel the difference!
5. It's more fun!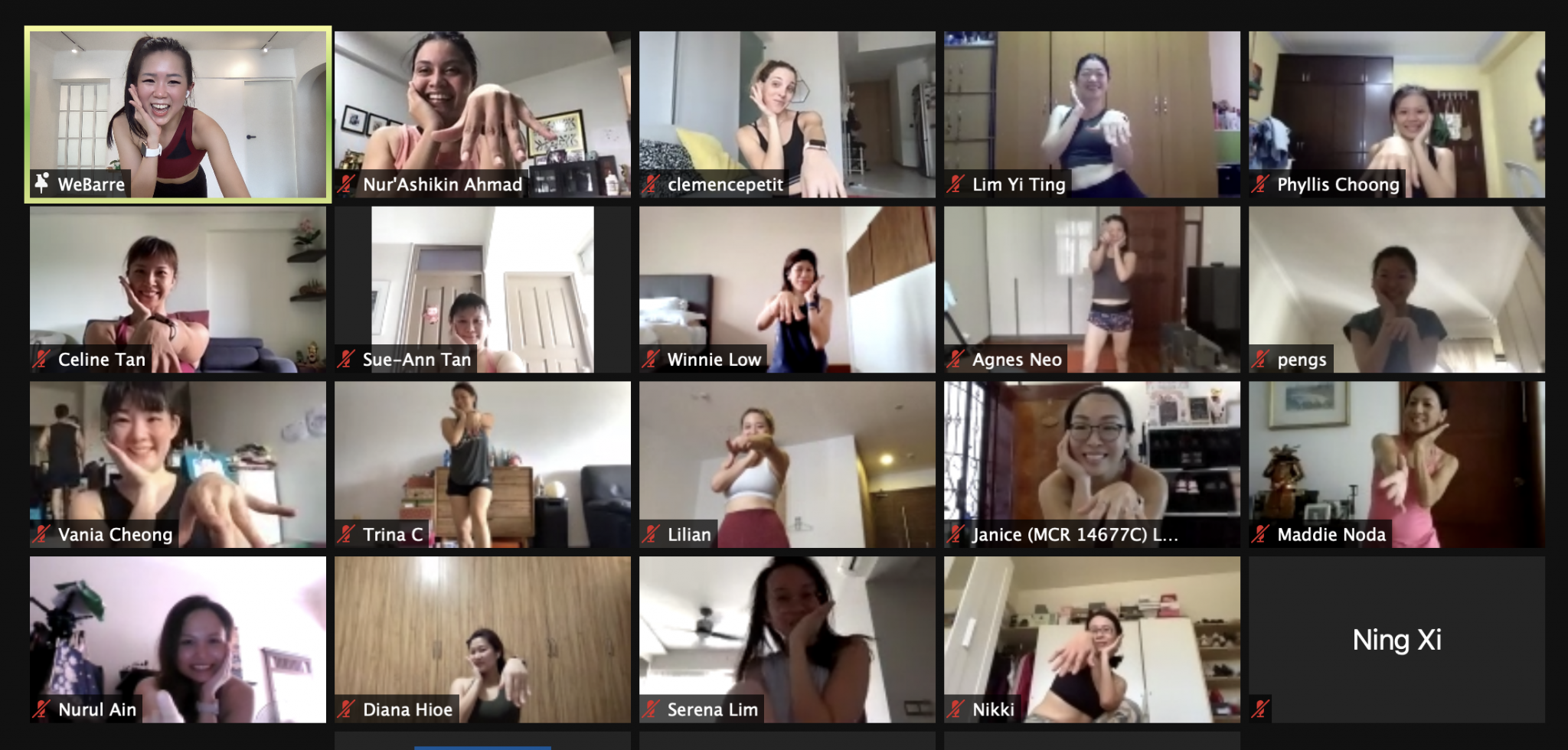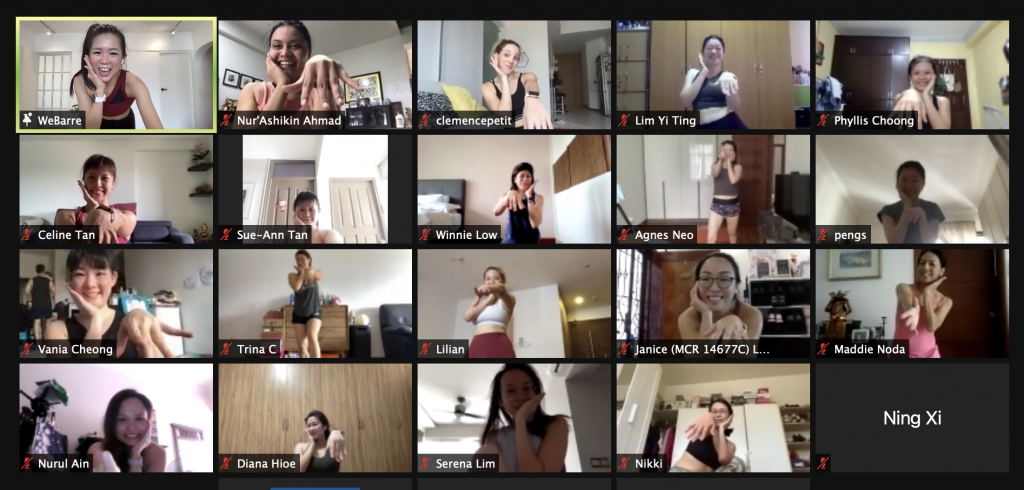 Most importantly, keeping your videos means you can see your barre-dies reunited in one screen. Let loose and get a little playful — after all, we're all here for some good fun! It's also a great chance to have a little banter before or after classes, and show off your puppies or kitties or babies. Everyone needs a dose of cuteness in their lives!