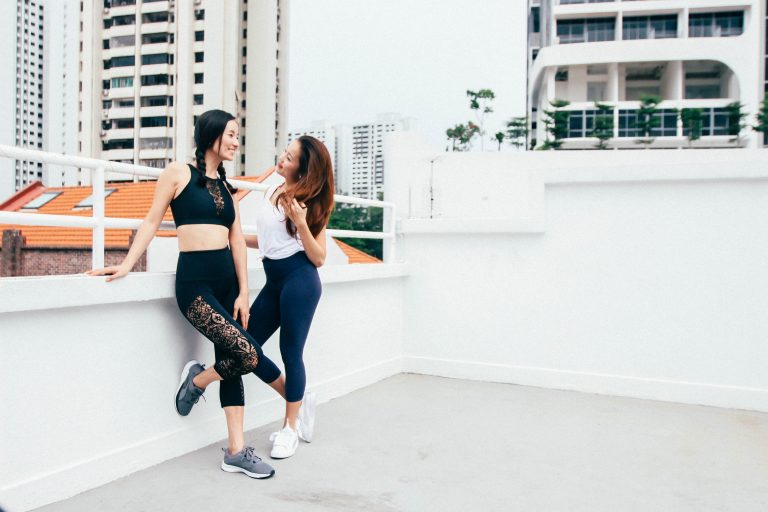 By Gretel Lee
If Barre were to be described as the yin and yang of dance and fitness, then this is aptly reflected in the personalities of WeBarre Co-founders, Anabel Chew and Linda Tang. One describes herself as a hopeless romantic, while the other's said to be the man in the relationship. But the two walk the same pace where the business of the studio is concerned.
Both made acquaintance 2.5 years ago at a Barre instructor training programme, at the studio where Linda was a Spinning instructor, and Anabel was a client. After the launch of a Barre programme fell through in the studio, both visionaries decided to delve into the business of opening WeBarre, so fired up by their personal experience with the workout.
Anabel describes her first brush with Barre in the summer of 2015 as life changing. The former Cheerleader and Cross-country runner recalls, "I've literally never done anything so challenging. Prior to this, I would consider myself quite fit, but Barre made me utilise muscles I thought I had but never did." Linda discovered Barre in her search for an alternative from Pole Dancing, which she loved, but kept getting her injured from. "I liked how Barre gave me the elements of dance, yet it was done in a very safe and efficient manner."
Without knowing too much of each other initially, the two recall chatting about each other's greatest strengths, before deciding to go into business together. Says Linda of Anabel, "I felt she had a lot of ambition, ideas and passion, and we didn't have the friendship side (of things) clouding us." Anabel agrees, saying that the two "get each other business-wise" and finding someone who runs at the same pace as oneself has been the secret to the two keeping up with the challenges of the business world. The rest is history, as WeBarre grew from one to two branches after less than a year in operations, and has plans for exponential growth both locally and regionally.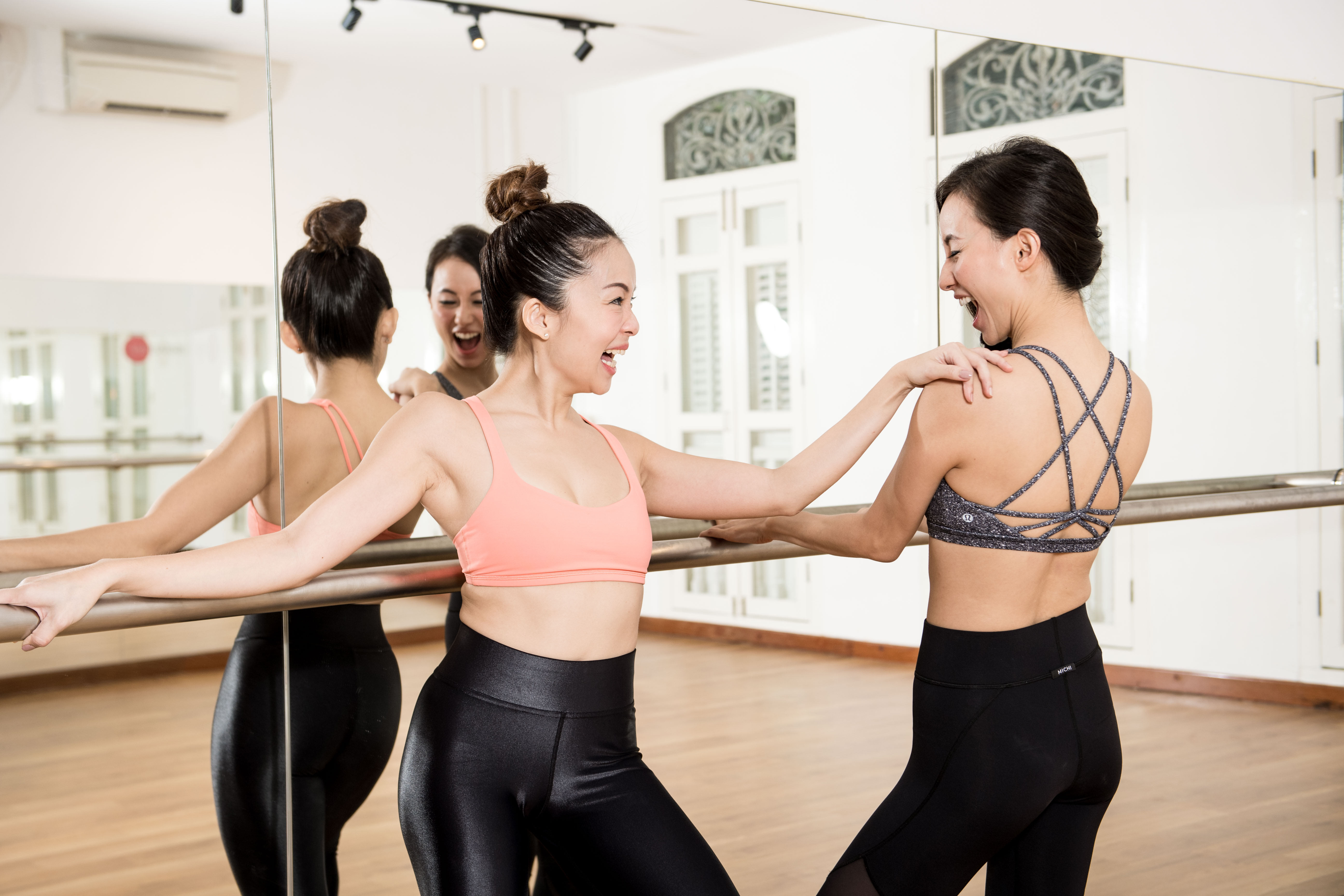 "I see that she has the drive and same kind of passion for this as I do, and I think that it could be great."
-Linda on going into business with Anabel back in 2015 when they first met
As with any partnership, disagreements arise, and the two laughingly relate their thoughts on this. Says Anabel who describes herself as the realist, "I believe not everything is make or break, and that everything can be worked out if you have the best intentions for the business." She in turn, speaks fondly of her fellow Co-founder, saying the hopeless romantic in Linda emerges when disagreements arise, always thinking the better of every situation. Both are clearly as different in personalities as are their former careers – one a professional Musician, the other a Global Brand Manager. The secret to their successful partnership is having clear boundaries on who makes decisions on what, and heartfelt honesty with no hidden agendas, both agreeing that everything works together for the good of the business. Says Linda, "I can say confidently in the last 2.5 years we've worked together, I can count on one hand the amount of big disagreements we've had."
It is evident that the two have grown from being business partners to close friends. When asked on who they admire most, Anabel unreservedly mentions Linda. She adds jokingly, "I always say she's two years older than me, and she hates it!" Linda quips back, "I do say she's the feisty one," apparently in agreement with their Fengshui Master. "But I do feel in some weird way we balance each other out," she adds.
It certainly seems like in the 2 years since WeBarre first began, Anabel and Linda are but in the beginning of their journey together. What sought to be the nation's first boutique, specialist, Barre studio, now sets out to be the foremost Barre studio in Asia. Behind the WeBarre scenes is a team helmed by a pair of inspiring lady bosses, working full steam to take the business up the next level, continuing to spread the love for Barre beyond local shores.