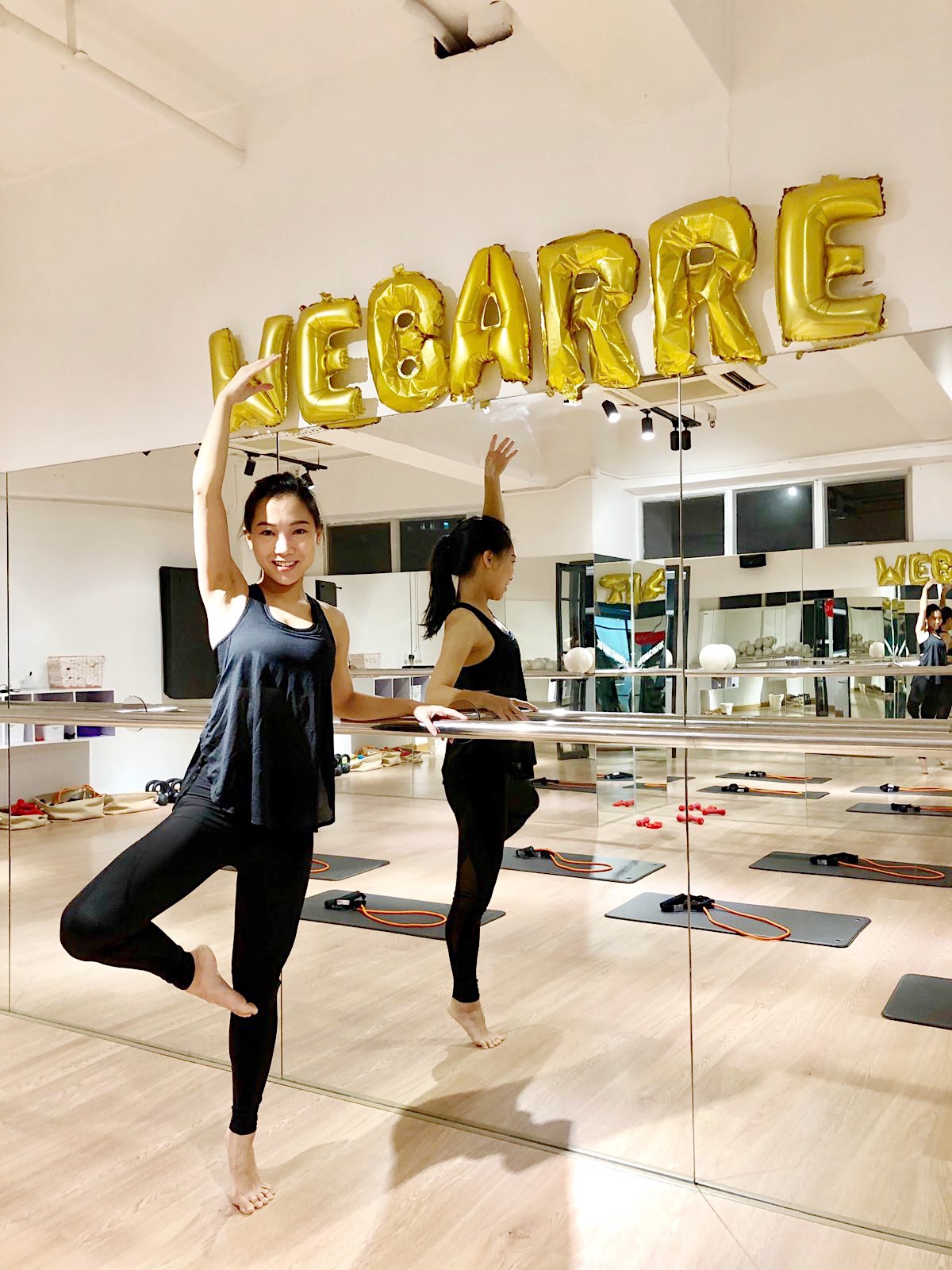 College gave Isabella more than just a degree, but also a newfound dedication towards improving her health and fitness. The journey led her across countries and right up to the barre! Here's more of her story.
1. Hey Isabella! Tell me more about your quest for living healthy. How did this journey start?
My journey for healthy living really started in university. After starting college in the USA, I put on almost 8kg! Freshmen 15 was a real thing. My lifestyle then was horrible—not only did I not exercise, I ate huge portions and had lots of junk food. I was then feeling quite bad about myself and my body, so I started going to the gym and running. It helped me lose some of the weight, but it was not very fun at all.
After I returned to Singapore, I wanted to find a way to work out that was fun but also gave good sweat sessions. That's when I discovered pole dancing. My friend was an instructor at a pole dancing studio and she had me hooked after a few classes. I enjoyed dancing a lot and made new friends at the studio too – I loved the strong community of women. Although pole dancing was great exercise, it wasn't really targeted and I wasn't building strength and muscle equally throughout my body. By this time I'd become a little more fitness focused and more aware of my body.
That's when I found barre. My first class was during WeBarre Singapore's soft launch. It was a tough session but I loved the music and high energy and the sweat! It toned different muscles in my body that I didn't even know I had! That's when I knew barre would be a great supplement to dance and with both, I could ensure I was working all my muscles.
2. What do you love so much about barre?
One of the things that I love about barre is that it brings together an amazing community of women. I started going to WeBarre in Singapore with two girlfriends. Going together was our way of keeping each other accountable to staying fit and the dinners afterwards helped too. After moving to Hong Kong, I was ecstatic that WeBarre had opened here too! To make it even better, I realised some of my colleagues loved barre as well and again I had a few girlfriends to make barre even more fun. In both places, I met new people and made new friends through barre.
3. How have you been transformed by barre?
I've gained so much from barre but one that comes to mind immediately is that barre has given me a sustainable, yet enjoyable exercise routine. Barre is a great work out for my whole body, using and toning different muscles, and it gives me some cardio work too, while the upbeat music and lively instructors make it really fun. I'm really neither a gym rat nor a runner (I find these pretty boring and mundane)—that's why the workoutsI did out of college worked, but I just didn't like it enough for it to be sustainable. With barre, it's something that I actually like, and I truly look forward to every WeBarre class.
Definitely my arms, shoulders, and upper back. When I first started in WeBarre Singapore, I couldn't do the arm exercises with weights. Not even the tiny purple weights. This might sound weird because I pole danced, but I never really developed and toned those muscles through dance. My arms and upper back would ache so bad halfway into the exercise that I'd put down the weights. I'd rather focus on good form and building up those muscles than pushing over my limits. Now, the purple weights and I have finally become friends. Through many barre classes, I'm now at a place where I can use weights and maintain form.