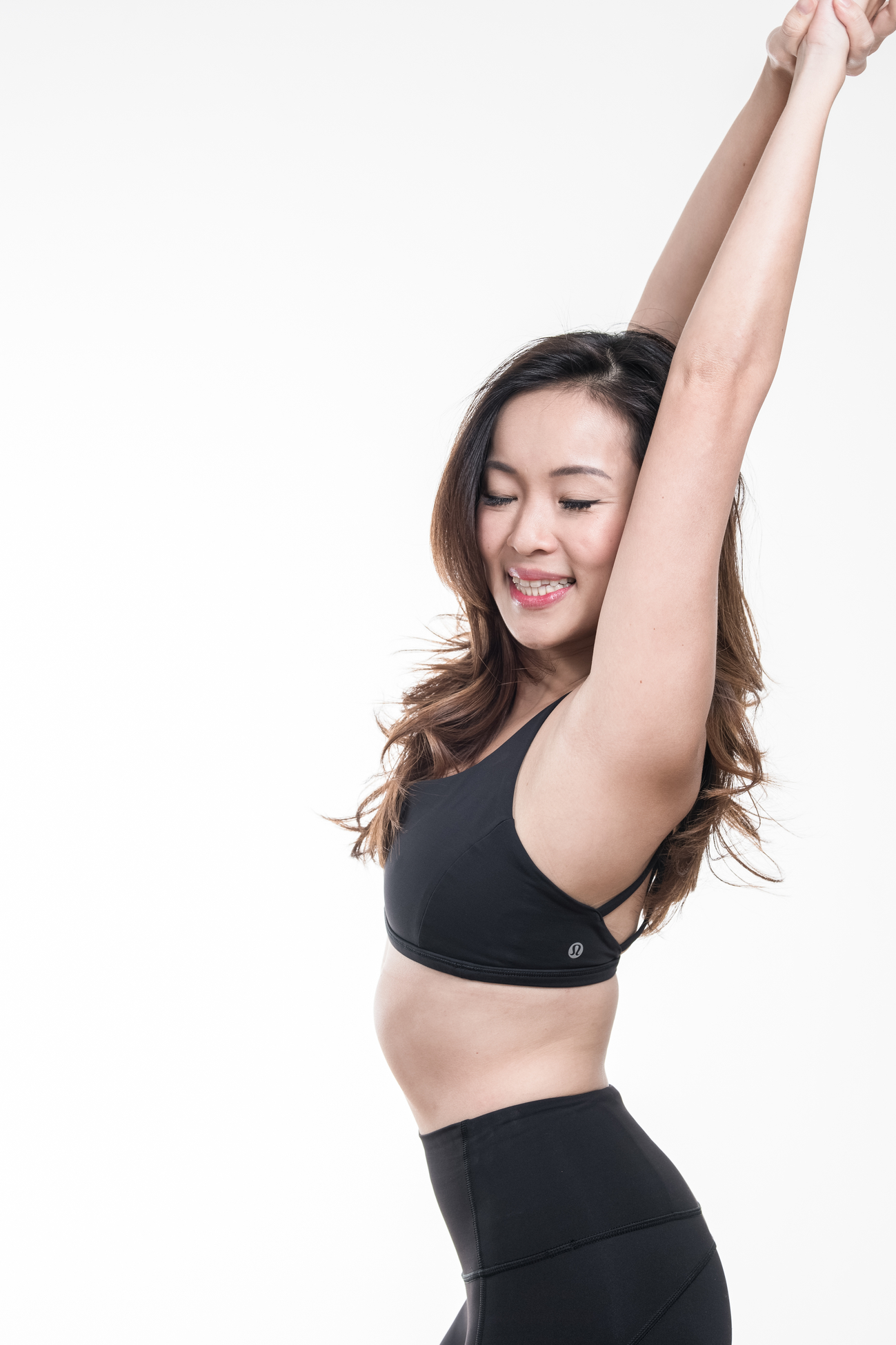 ANABEL
Anabel's workout is all about "tough love" and a "post-sweat sexy glow" is your reward. With a background as a professional musician (flute & piano!) and training in Pilates, HIIT & yoga, you will be guaranteed a killer workout made fun with the most eclectic music playlists – anywhere from Joss Stone to Imagine Dragons and maybe even a cheeky nod to Bach and Rachmaninoff. This girl can't wait to share her love for all things barre and plié together to build a stronger you!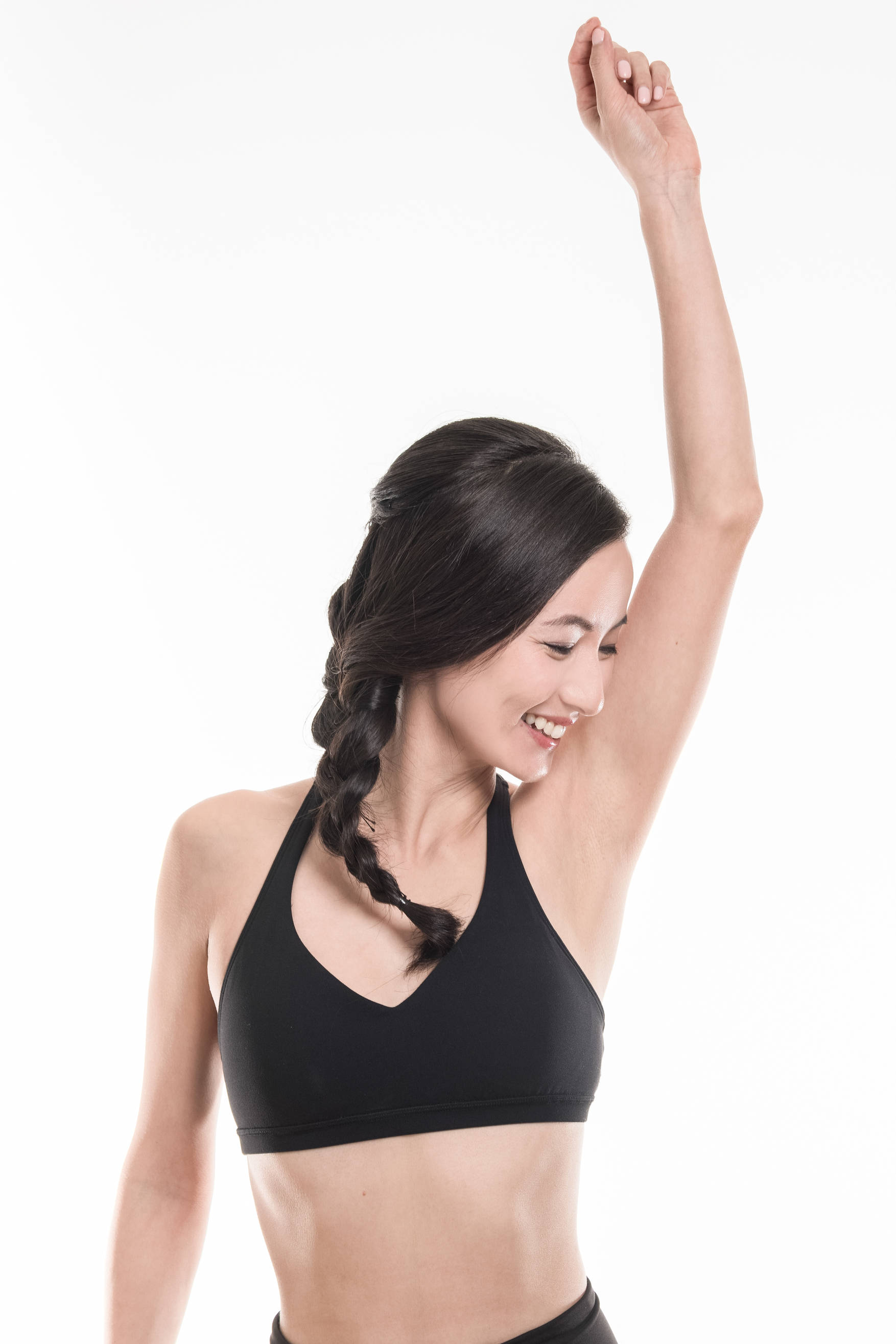 LINDA
Linda is our resident Aussie babe and she oozes positive vibes from the moment you meet her. A marketer by training, she has always been a fitness fanatic exploring different activities like pole-dancing & hiking! Being trained in Barre, Pilates & In-door cycling, she quickly fell in love with barre as it injects elements of dance with the energy of old-school aerobics. Headband anyone? Listen out for her classic throwbacks intertwined with top 40 remixes and get ready for an endorphine-pumping workout that will get you hooked!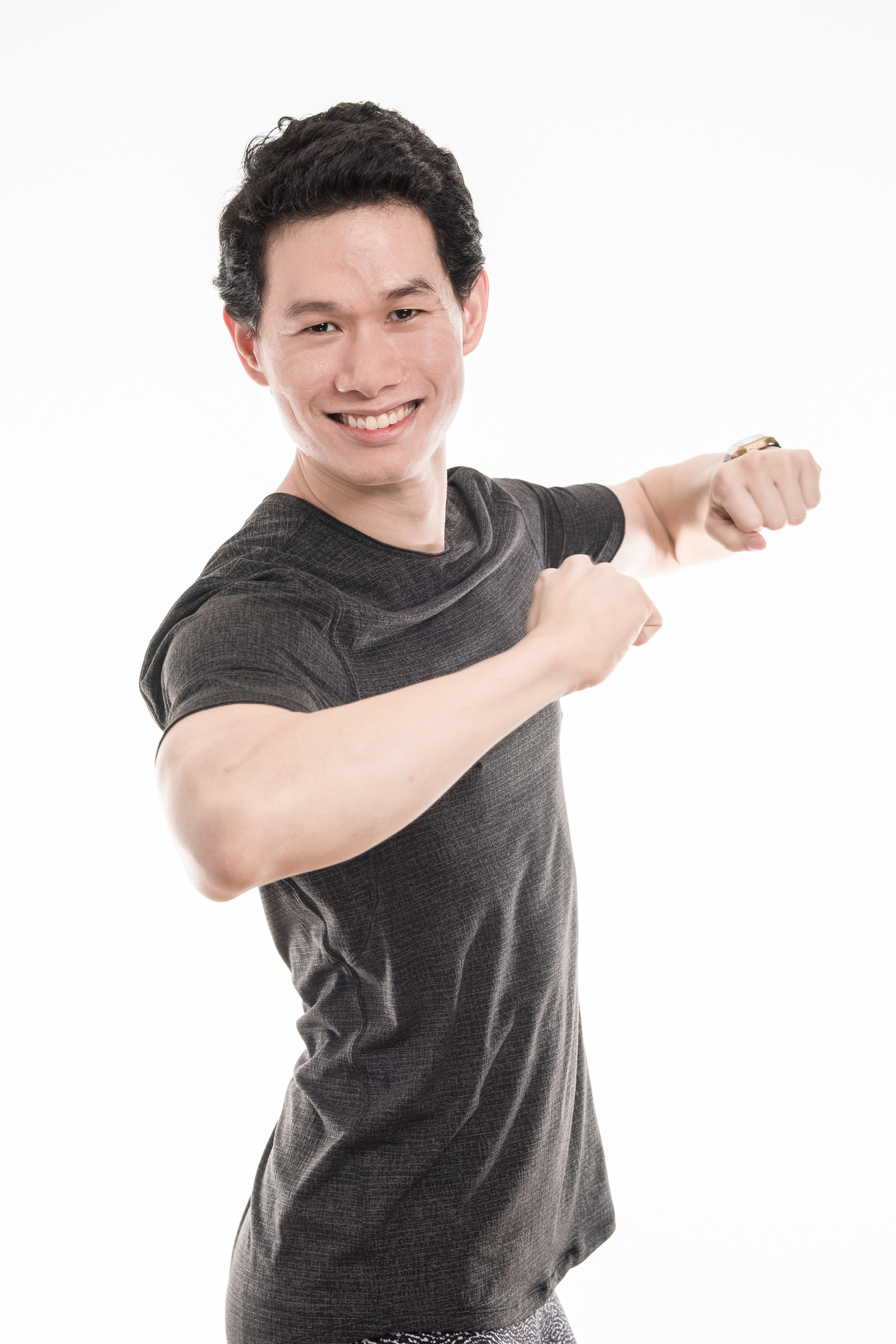 MING
Ming is all about that sass & personality, lighting up any room he walks into! He is a trained instructor in Aerial Yoga, Pilates & Barre. Ming has a wealth of experience & a passion for all things movement. He loves barre because of the combination of grace & body awareness, all done to up-beat music so he can break out into a groove when the mood hits. Expect lots of Kylie Minogue & 90s hits admist puns, jokes & laughs – you'll definitely have a ball!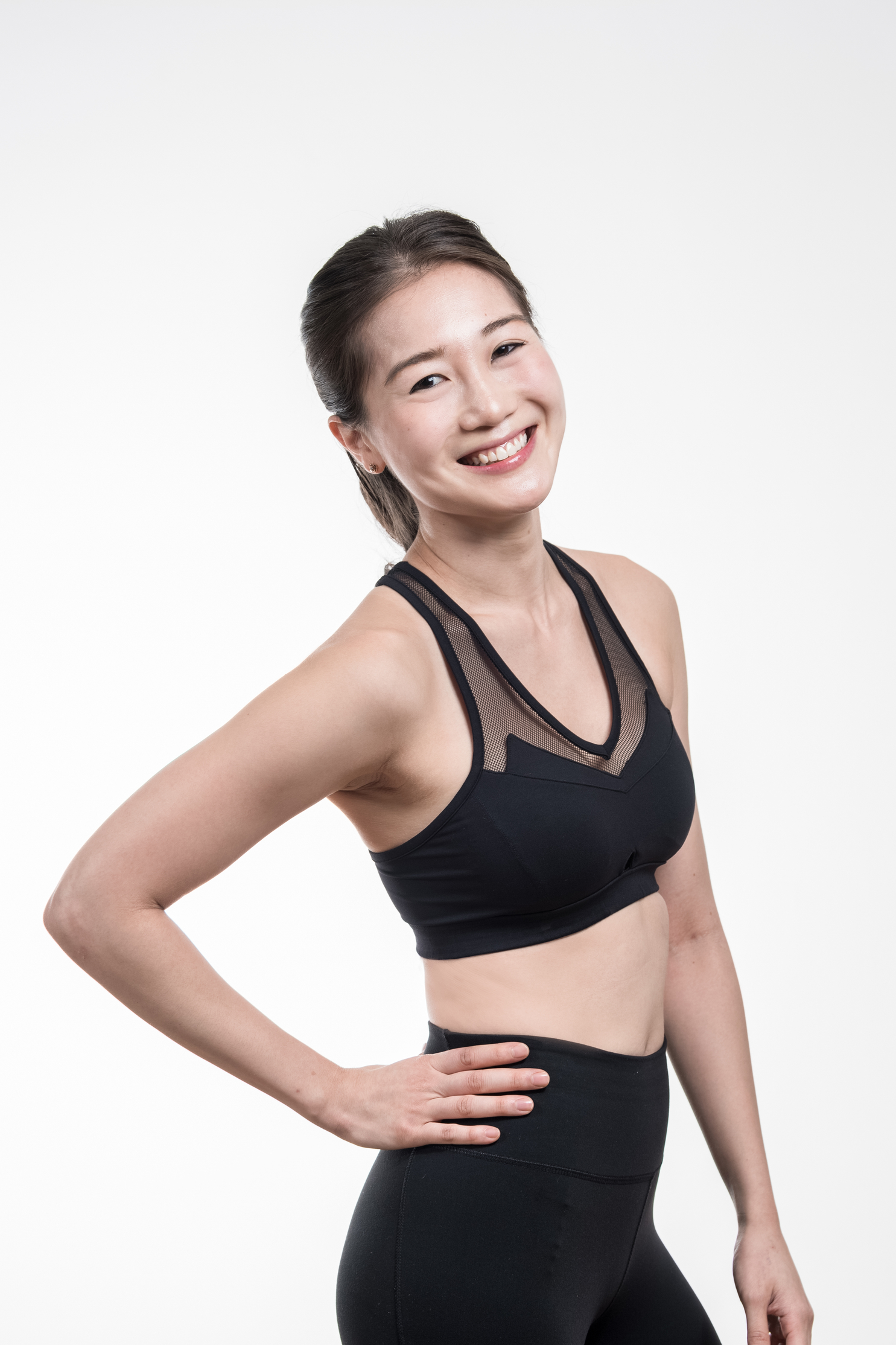 MEAGHAN
Lawyer by day and fitness addict by night, Meaghan keeps herself active with teaching barre, HIIT & indoor cycling. Her childhood days were spent training in rhythmic gymnastics and ballet, and she got hooked on barre the moment she tried it in San Francisco. This girl has killer stamina so expect an adrenaline-pumping workout that is sure to get you sweaty and push you past your limits. Jam with her EDM, indie & top 40 beats and if you're lucky she might throw in a cheeky Belieber tune! Oh, and did we mention she has killer abs?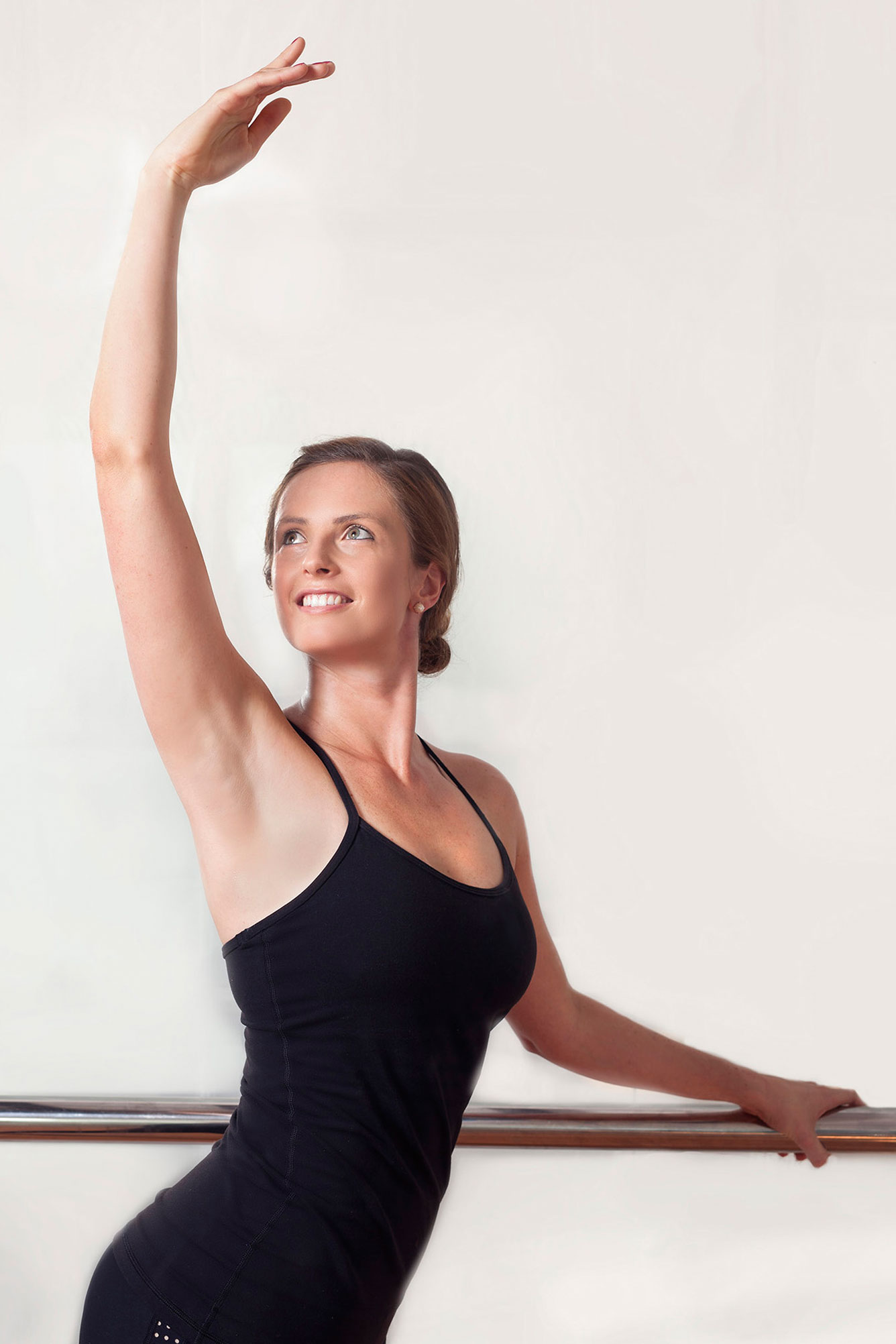 RACHAEL
Originally from London and now based in Melbourne, Rachael is a lover for all things dance & barre! Her background is in contemporary dance, pilates & barre and we're stoked to have her as our Master Trainer at WeBarre. She first discovered Barre in the UK and liked how she felt elegant and fiercely strong at the same time (hear hear!). Rachael's classes are all about flow. They are so seamless that you'll forget just how hard you're working, especially with that sweet smile of hers. Watch out for her classes when she visits sunny Singapore!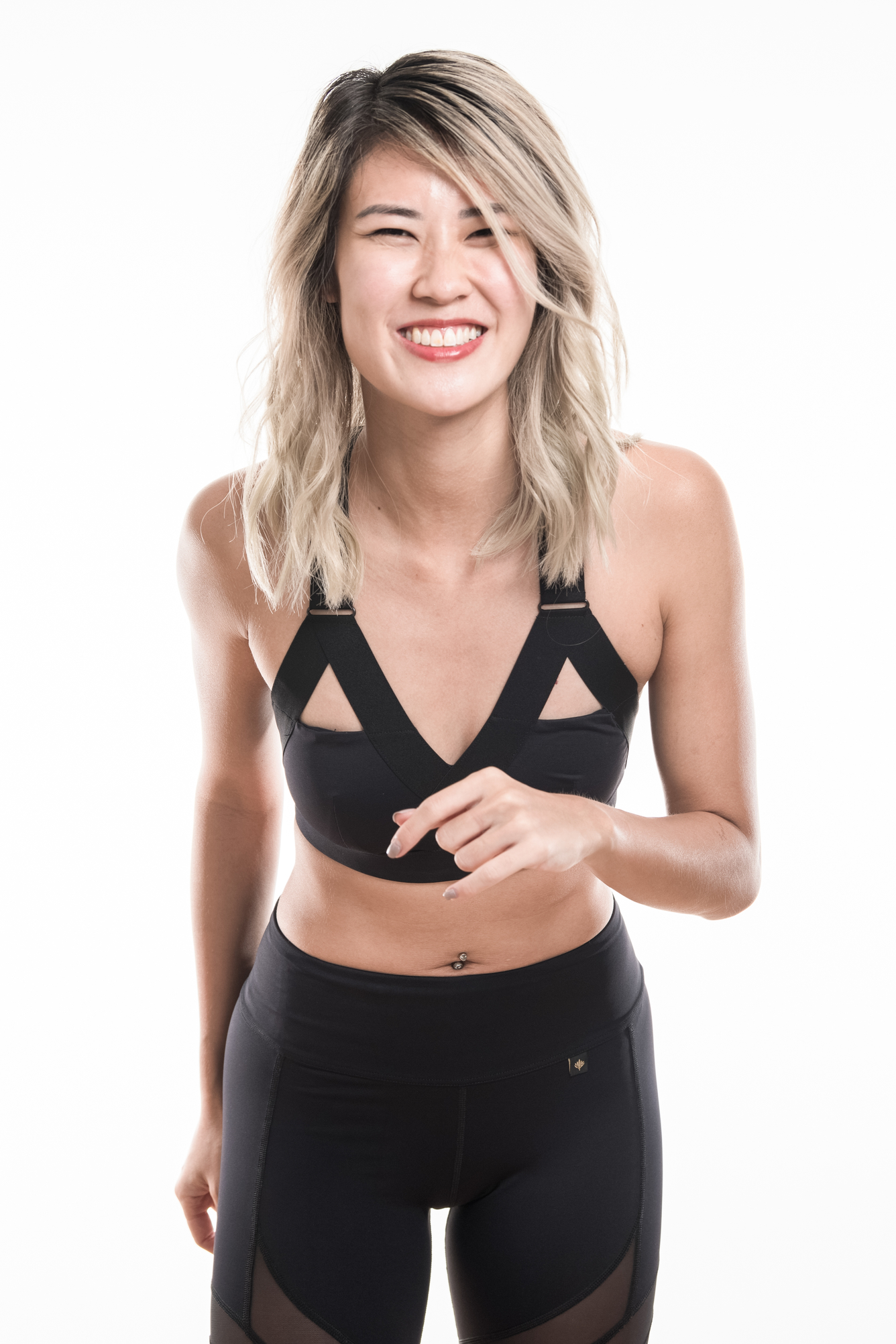 SUWAN
Suwan is our resident ballerina and has been trained in Ballet and HipHop in the Big Apple. When she's not busy with her day job in a tech start up, she loves to let loose at a good dance party or squeeze in time for acro yoga. Suwan's music taste is all about tunes she can groove or sing along to, so watch out for some Taylor Swift or Meghan Trainor! Suwan loves barre as it injects elements of ballet which she loves but also takes good posture alignment from Pilates, which is important to prevent injuries. If you're lucky, she might show you some of her crazy flexibility skills. The queen of beautiful lines!
XIAO
Xiao is only too familiar with the value of time, having to balance work, family, friends and me-time. This is what drew her to barre as it is one of the few workouts that you can indulge in, have fun and strengthen your entire body all at the same time! A cultural researcher by day, she draws inspiration from all walks of life which also flows into her jams and moves. Trained in barre, Xiao promises you a lively and potent workout with addictive remixes to match  – Robin Thicke, Jackson 5 and even a touch of Ella Fitzgerald. Come plié, passé, relevé & partay with this lovely lady!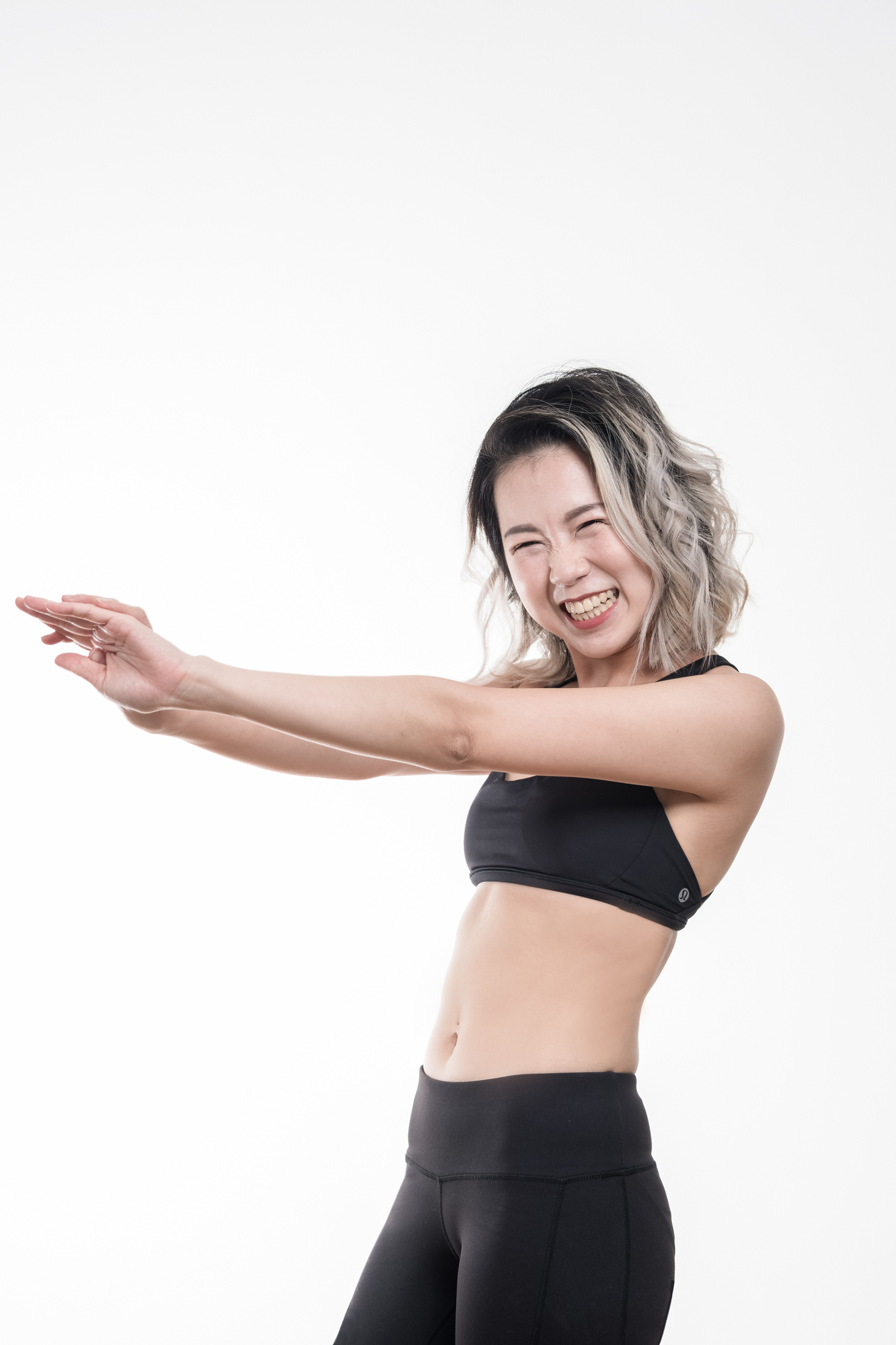 JOIE
Our eccentric nutball Joie is a beauty editor for The New York Times Style Magazine who discovered barre while on a journalistic mission, and remained a loyalist for its efficient workouts and booty-building perks. Coming from a background of ballet and gymnastics, she is an anime fan girl and ex-frontwoman of a metal band (say whaaat?). Joie's workouts combine fun and intensity, so expect lots of irreverent humour and an addictive, sing-along playlist which combines the latest pop hits with pulsing rock anthems. Oh, and feel free to ask her for skincare and hair advice – she has a solution for any question!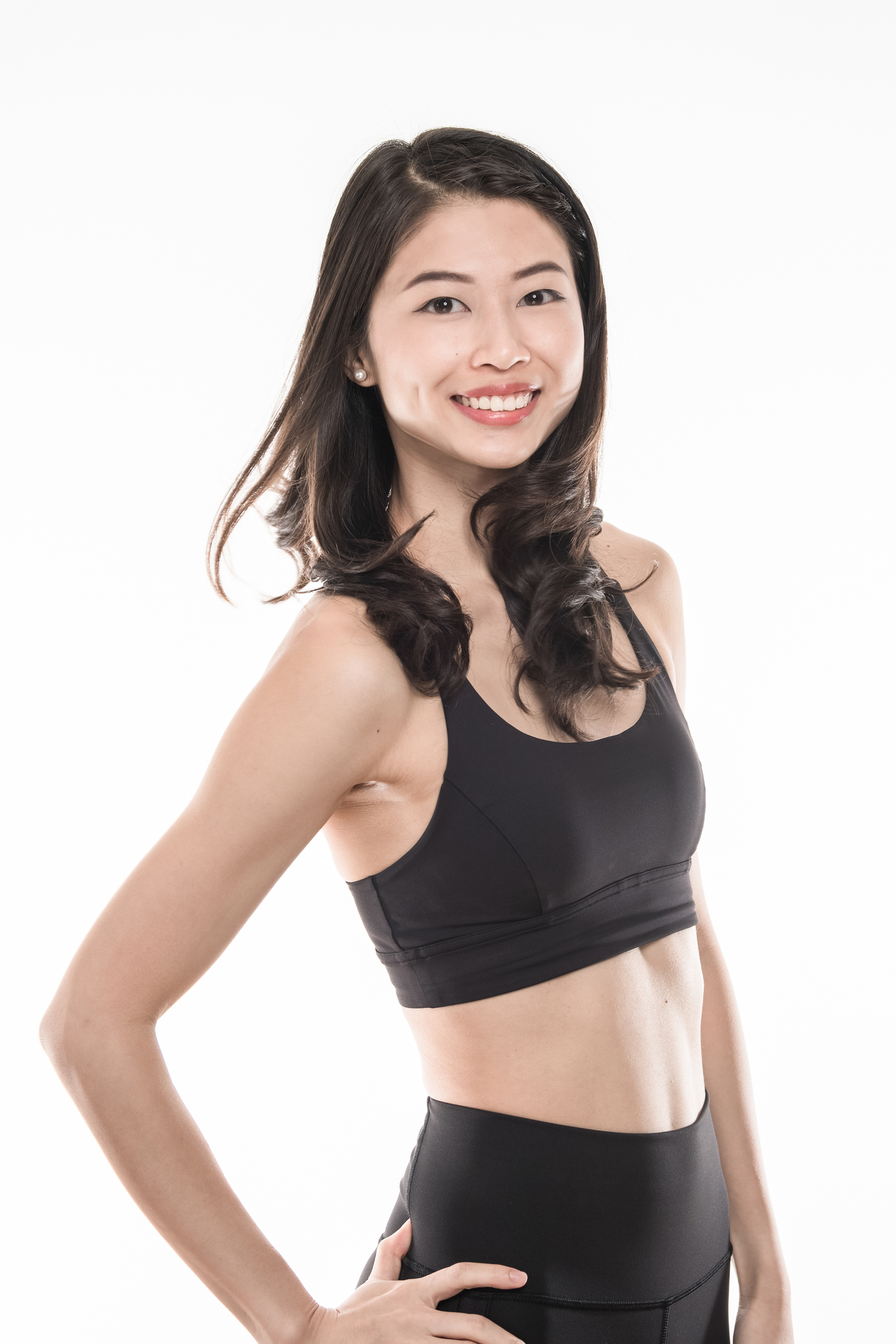 SHAAN
Our darling Shaan is a pre-school teacher by day as she loves to be around children. Her nurturing nature rubs off naturally into her barre classes too! She's sweet, bubbly, always smiling and likes to include some Spice Girls and or anything she can groove to in her playlist. Ballet trained since the young age of 4, Shaan stays fit dancing salsa, getting her spin fix and of course, teaching barre. She discovered barre when WeBarre first opened and fell in love with how it allowed her to revisit her ballet roots while still being able to get a cardio fix and full body workout! ​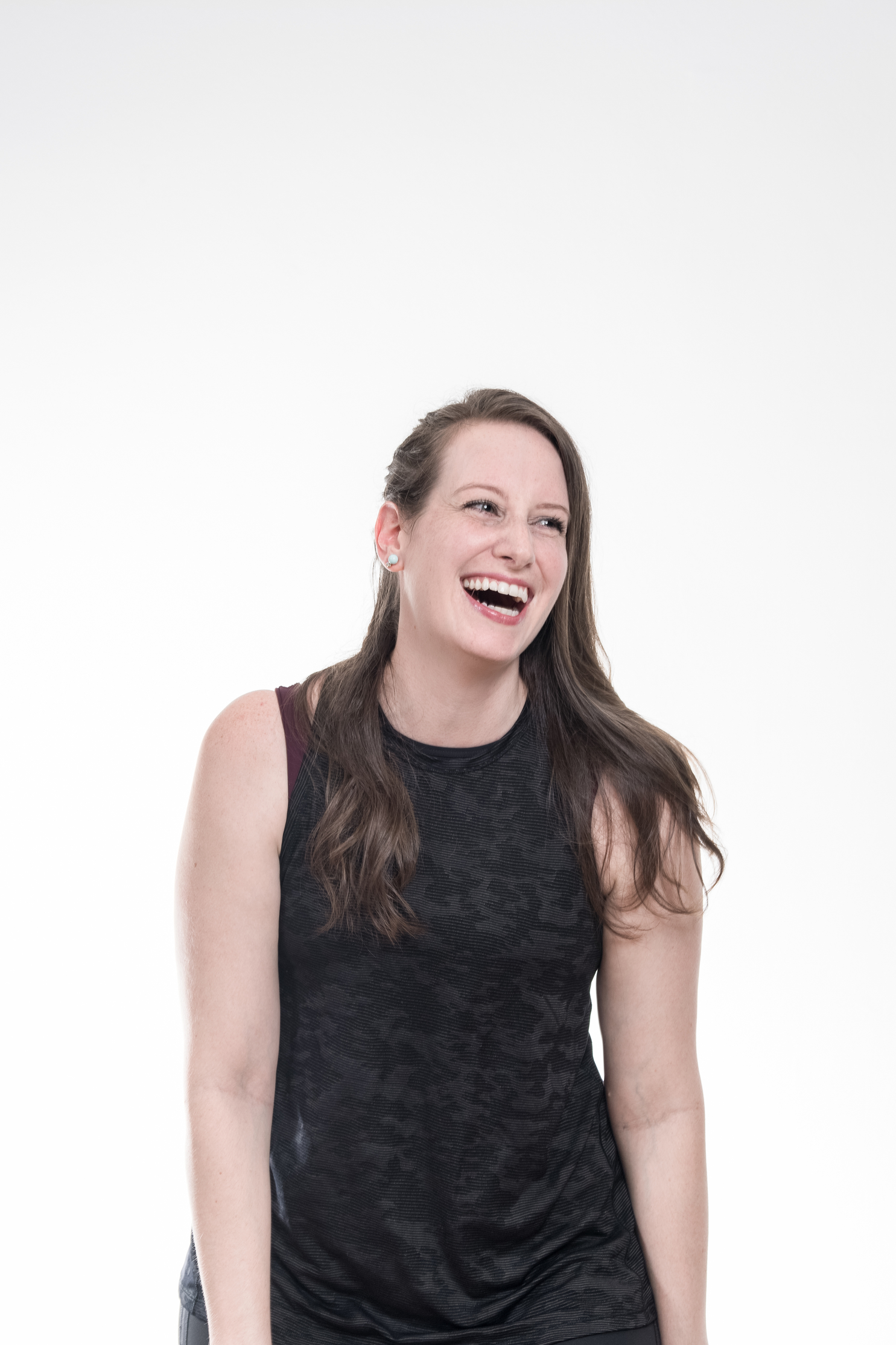 JAMIE
Jamie is our American sweetheart and grew up in the US before moving to Singapore in 2014. She grew up figure skating (ballet on ice you might say) since the young age of 2 and continued skating competitively for 16 years! She continued to coach figure skating and even dabbled in ice dancing, kind of like ballroom dancing on ice. Jamie's a huge country music fan and you might catch a few tracks by Luke Bryan or Josh Turner amongst workout classics like 'Stronger' by Kelly Clarkson. She discovered barre in the US a few years back and enjoyed how it was super tough but yet a very encouraging workout to keep her pushing on – oh and having friends alongside to glance at when the barre burn makes you want to fall over!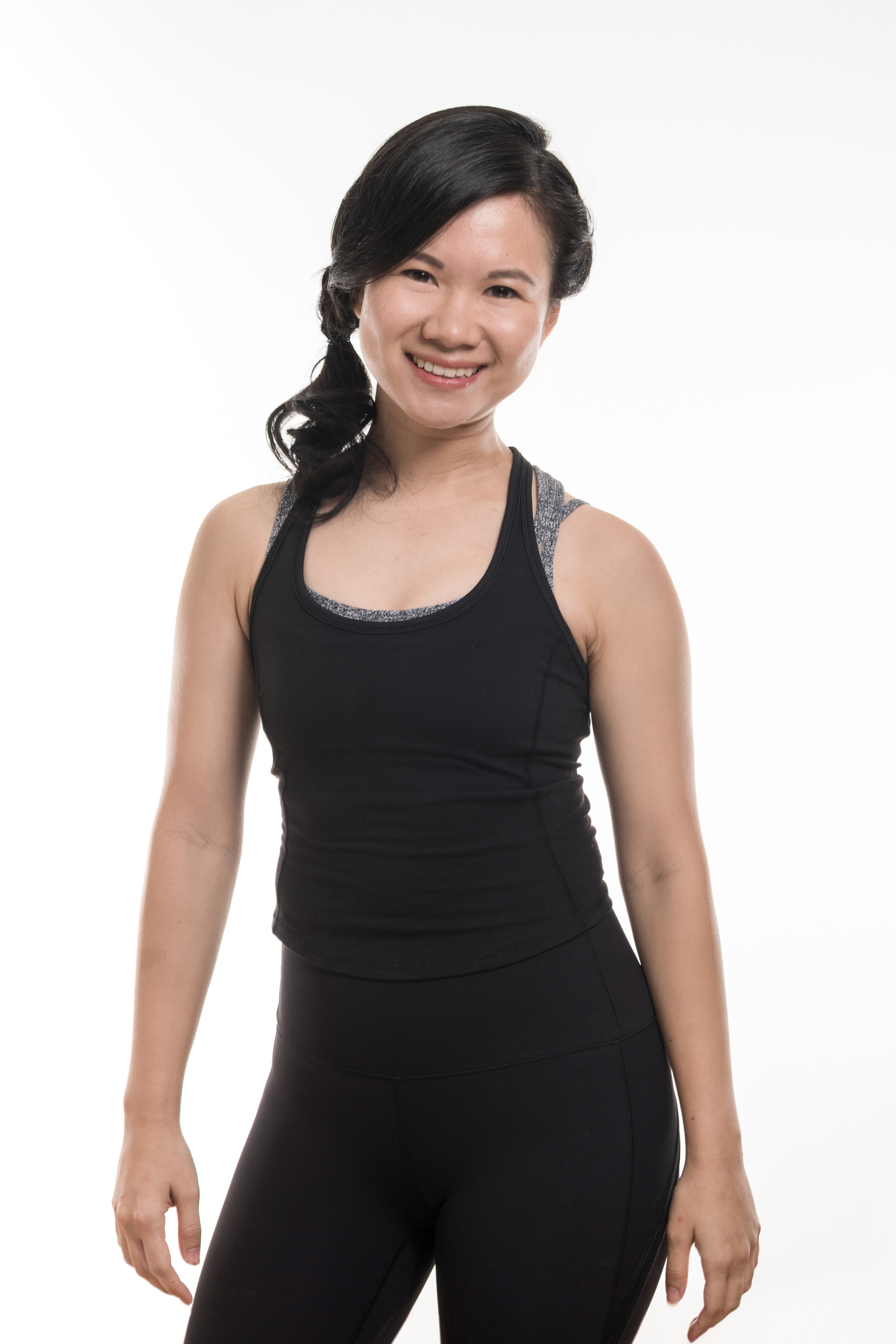 KRISTIN
Kristin is born and raised in Singapore but spent 6 years of her adulthood in the Big Apple. An ex-banker turned entrepreneur, she works in the agriculture biotech space with an eye for organic food supply – working with finite resources that are deeply rooted in our day-to-day needs. Kristin's playlists are full of upbeat indie, electro beats like The Weeknd, Daft Punk or Icona Pop so expect high energy and a whole lotta burn in her classes! Barre to Kristin is like running a marathon with tiny movements, plus its so fun, an hour flies by and you're drenched before you know it!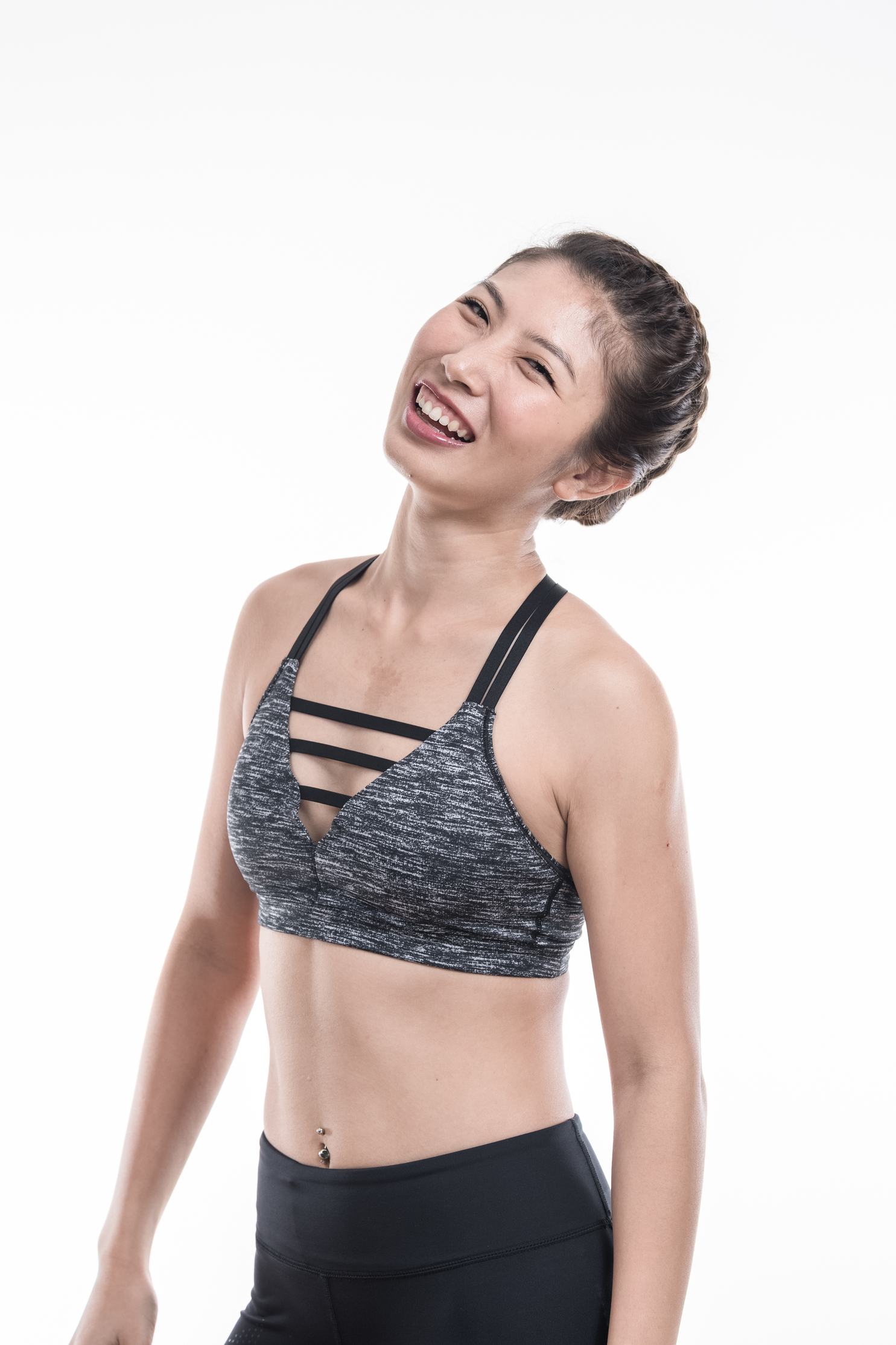 MEL
Mel is just one of the most positive people we've met and is always full of smiles. You just know she's someone that loves life when you meet her! She finds her day job as a speech therapist extremely rewarding and spends her down time teaching barre, pole dancing or having a love-hate relationship with running. Mel has always been active and has dabbled in dragon boating, deep sea diving and even spent 3 months as a lifeguard in Virginia! She loves the trembles she gets from walking down the stairs after barre and the adrenaline rush she gets after teaching – even her hubby loves how cheery she is post-class!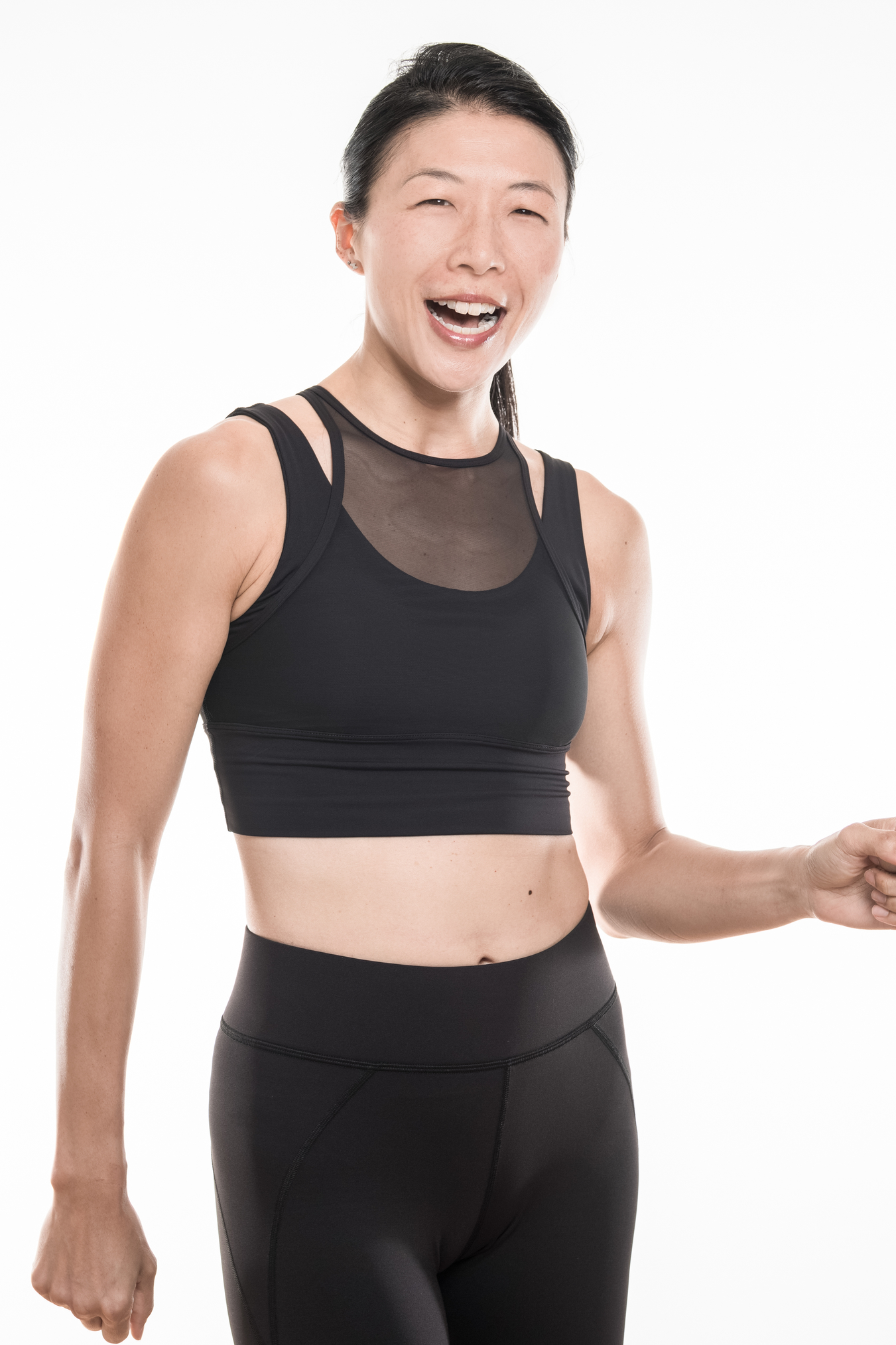 DOROTHY
Dorothy left the corporate world after 10 years and never looked back! She is now a full time movement specialist, teaching Pilates and Barre. She loves her current job – being able to learn all about the human body, teach varying demographics and help clients rehabilitate from injuries and physical conditions so they can move better. Dorothy holds certificates in Stott Pilates and Pre/Post Natal Fitness and is all about precision and alignment – you know you'll be well taken care of in her class!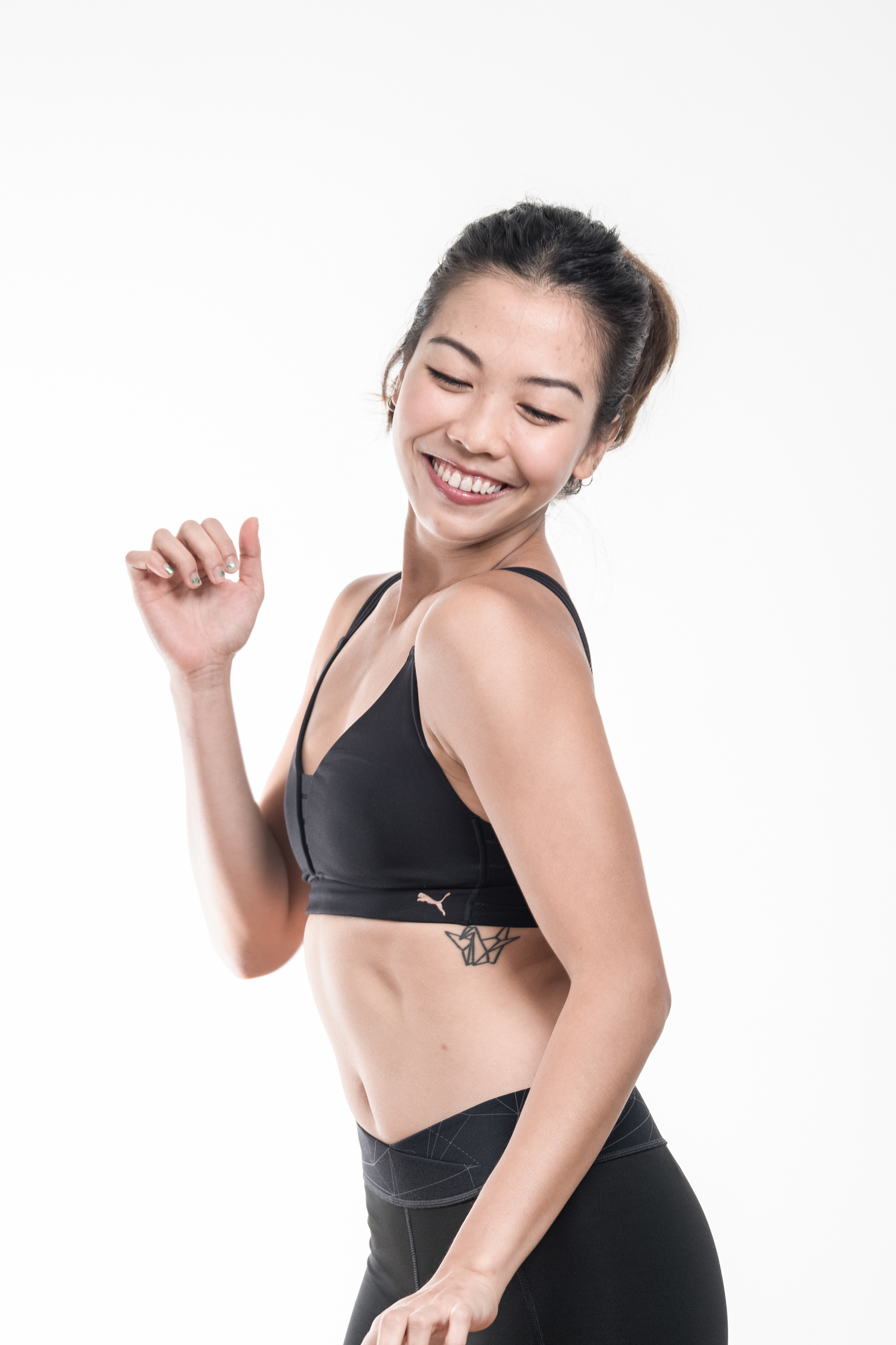 ALYSSA
Alyssa first discovered barre in London and has been hooked ever since picking it up again in Singapore. She loves the burn her muscles feel and the high she gets from the music! Going from the barre to the bar, Alyssa is a soon-to-be lawyer who is an adrenaline junkie and looks to HIIT and spin to give her that kick. Expect girl power songs in her classes like Fifth Harmony and Dua Lipa and feel like you can conquer the world after her bad*ss barre class!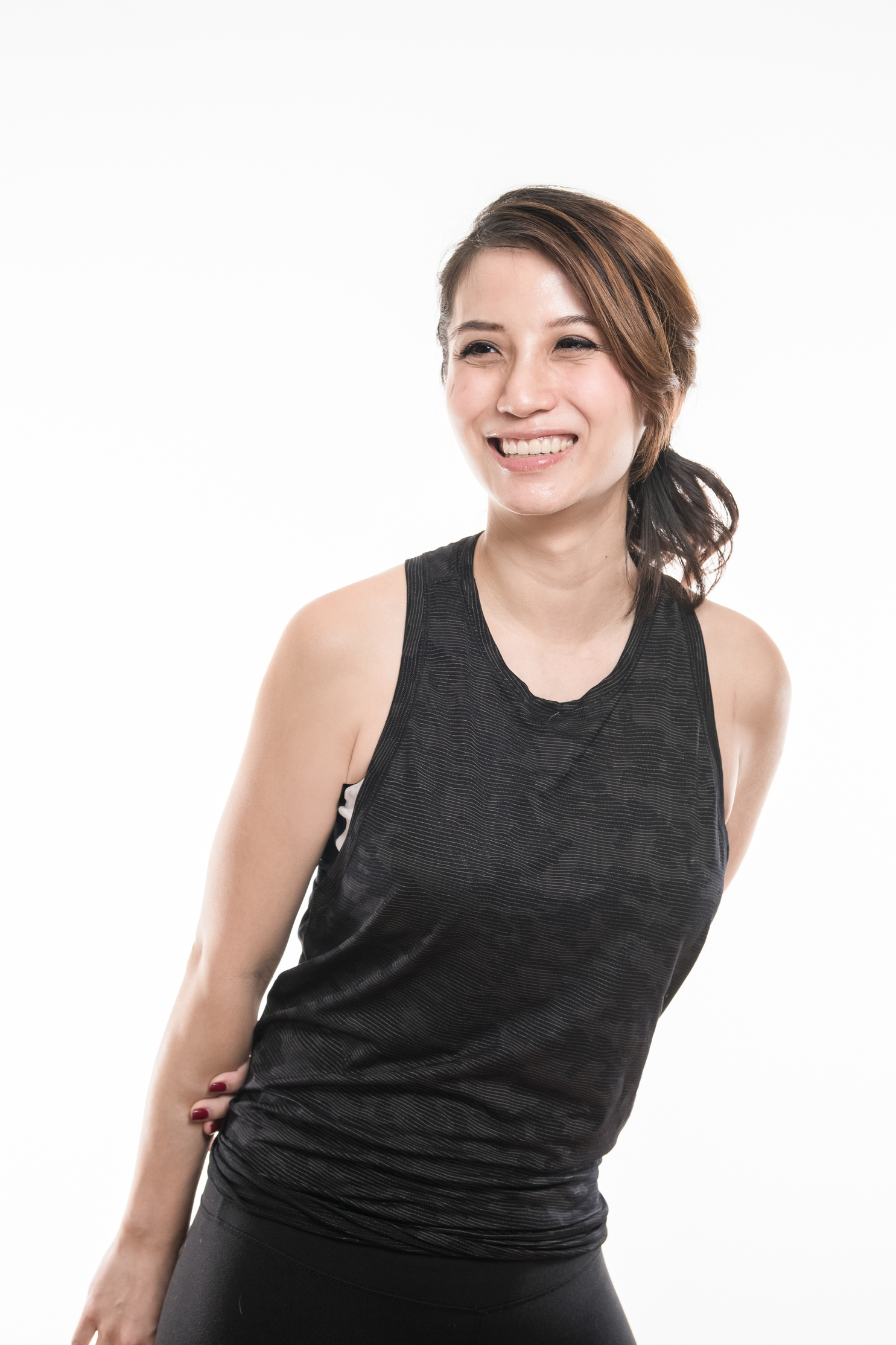 MARILYN
Marilyn is a restaurateur by day, running Drury Lane and expressing herself in the kitchen whilst meeting all walks of life. When she first discovered barre, she loved how an hour whizzes by without you even noticing it and the fact that you're getting stronger without the feeling of getting 'tortured'. She likes a wide variety of music from classical to pop, but she really enjoys some indie folk and rock music so expect to hear some of these off-the-track beats on her playlists and she works you into shape!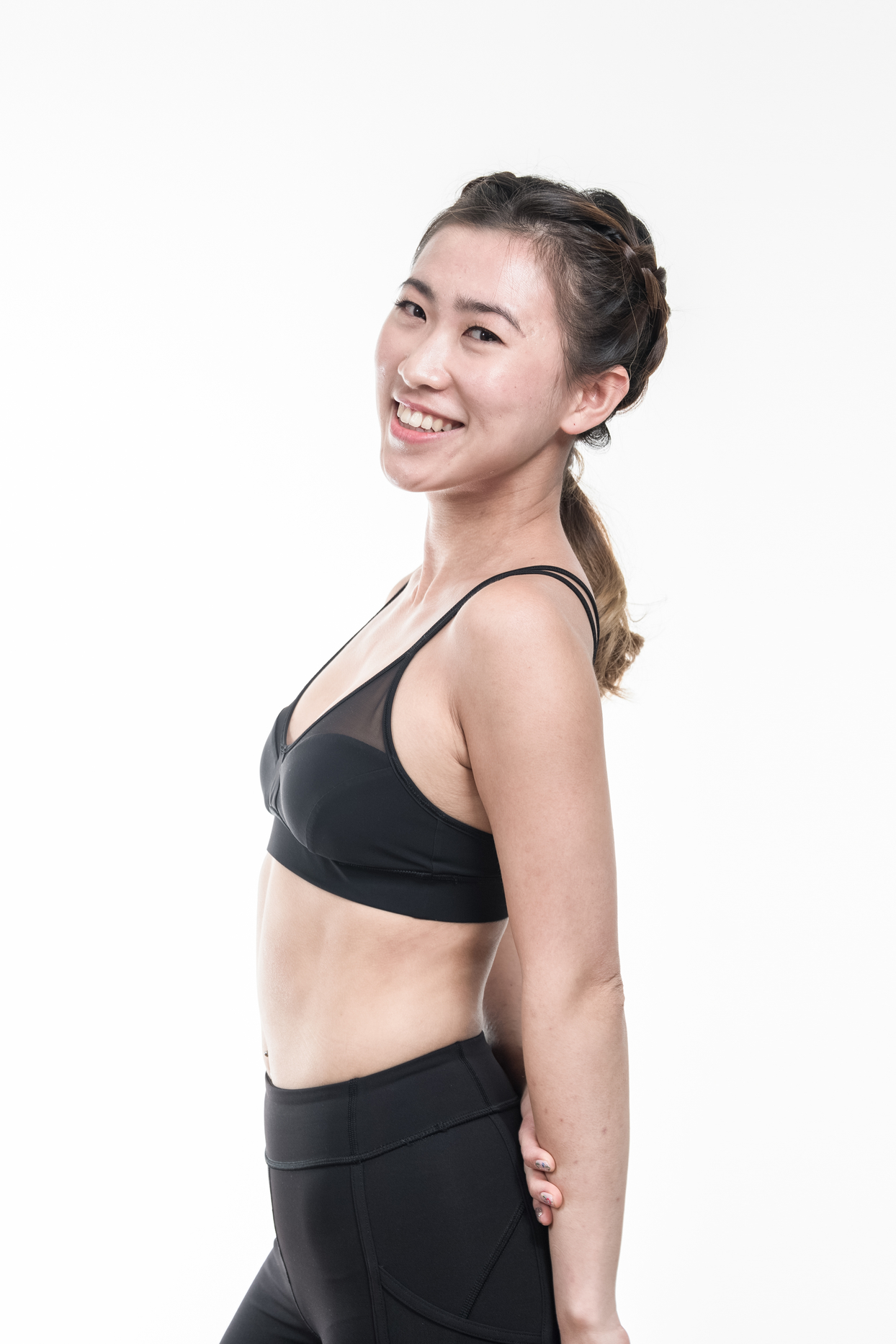 KAILING
When Kailing isn't at the barre, she's working in PR & Marketing or teaching her Japanese Spitz new tricks! She has danced since she could walk from Chinese dance to hip hop and even some reggae! A certified Yogi, Kailing loves to teach yoga as well as barre to give people awareness on their posture and work all those muscles that you didn't know you had. Listen out for head pumpin' tracks like 'Peanut Butter Jelly' by Galantis and 'Roses' by The Chainsmokers in her playlists – she is the queen of the Indie and electro beats!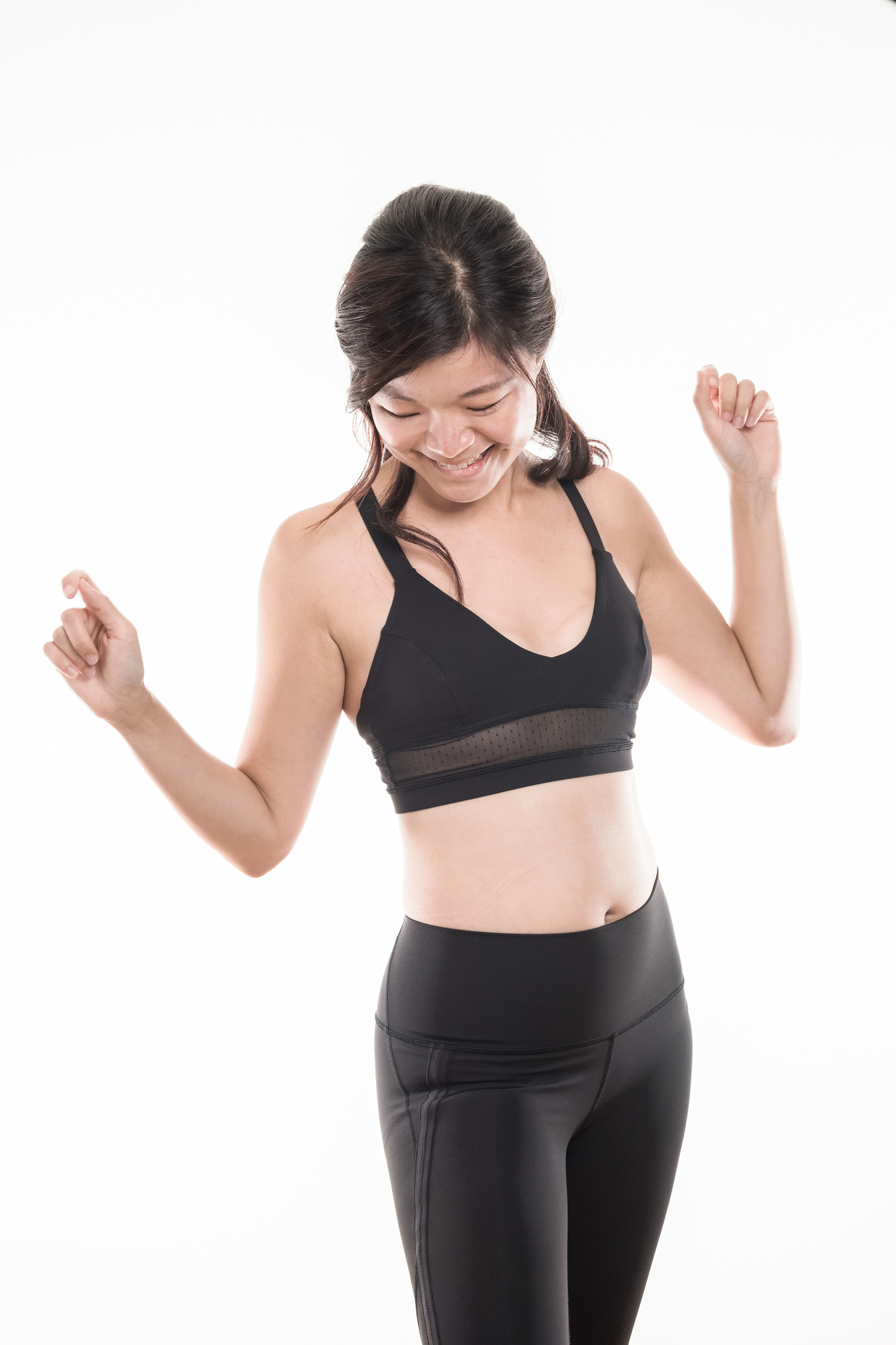 MINQI
Min Qi was one of our first clients when WeBarre first opened and has been hooked ever since to the fun sequences and community spirit. She loves the outdoors and always makes a point to explore nature when she travels like hiking the Yosemite park and Mount Rinjani! Expect a challenging but motivating class as she plays throwbacks like Blue, the funky beats of Fall Out Boys and Little Mix and ending with a serenade by Ed Sheeran to cool you down.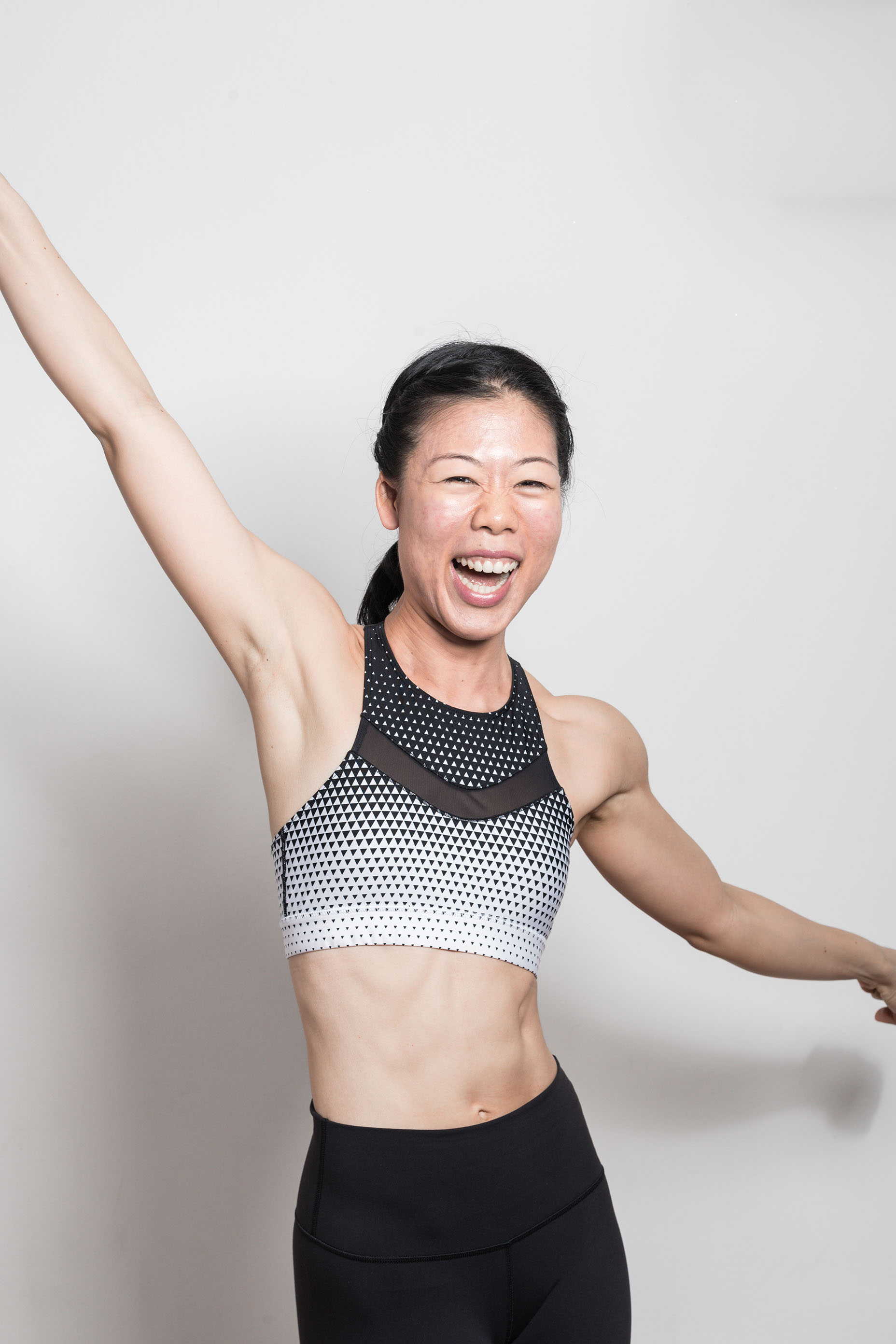 GRETEL
Gretel is a lady of many talents – former editor, music composer, ballet & contemporary trained, and was even the head prefect in (secondary) school! When she's not getting her barre burn on at WeBarre, she teaches dance to kids and she loves how they show her how life should be – all about play, laughs and discovery. Gretel is a huge Broadway Musical buff and you'll hear this inspire her playlist with songs from Chicago and Hairspray paying a visit. She loves that barre packs a punch with its upbeat dynamic along with a ballet element – almost like a merge of fitness with art!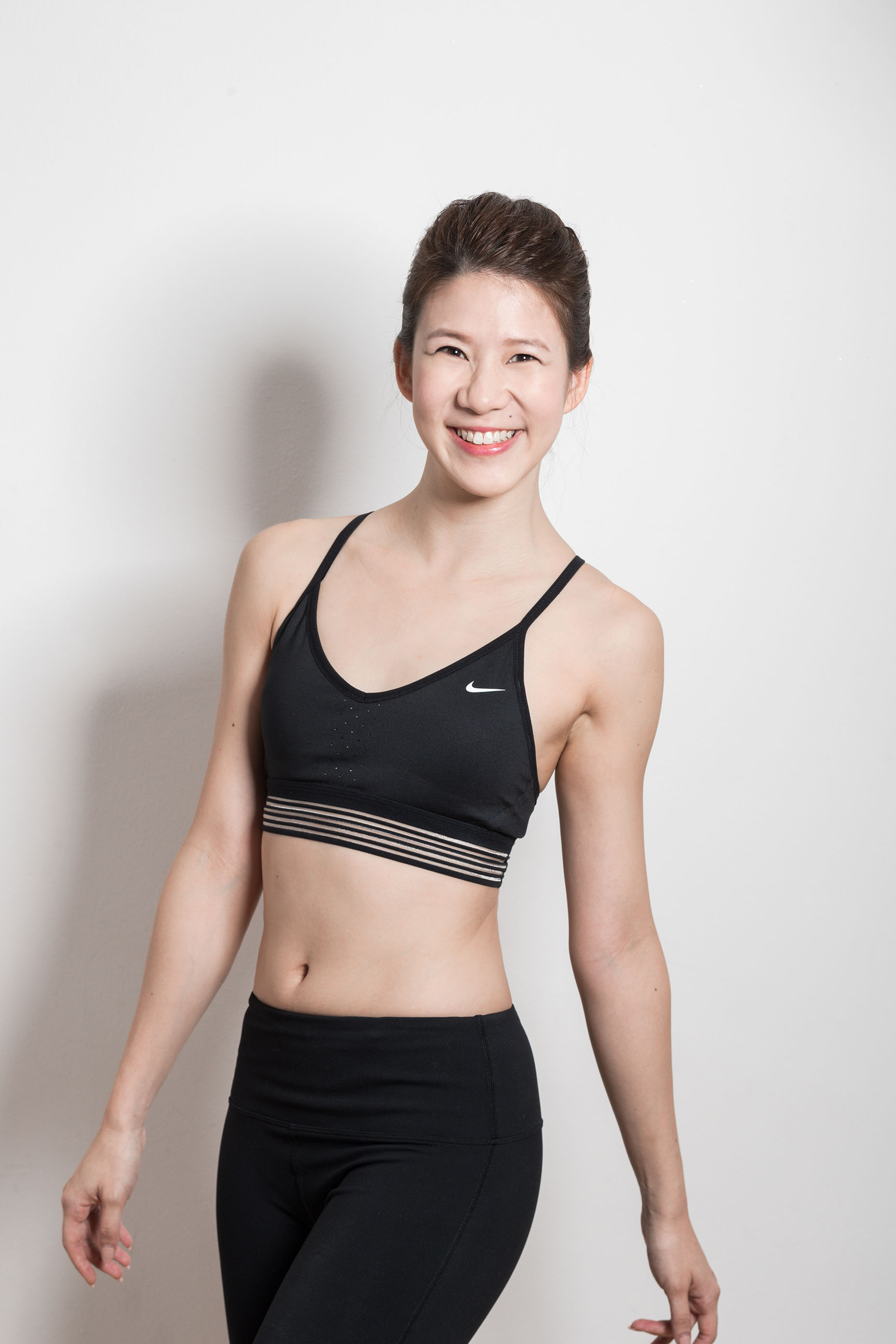 ELISA
When you first meet Elisa, you'll be immediately drawn to her warm smile, friendly persona and slender physique (hello legs!). She grew up in Malaysia, studied in Melbourne and started her career as a Dietitian in Singapore thereafter. Elisa has always been fascinated by dance and movement, starting with ballet from young, to being a state rhythmic gymnast and dabbling in salsa and contemporary pole dancing when older. When it comes to her jams, she's quite a mainstream pop music kinda girl, choosing music that will inspire you to keep going when the burn gets intense! Some of her favourite tracks include 'Emergency and Clap Snap by Icona Pop' and 'Fabulous by Empire Cast' because as Elisa says, "Why not? We're all fabulous!".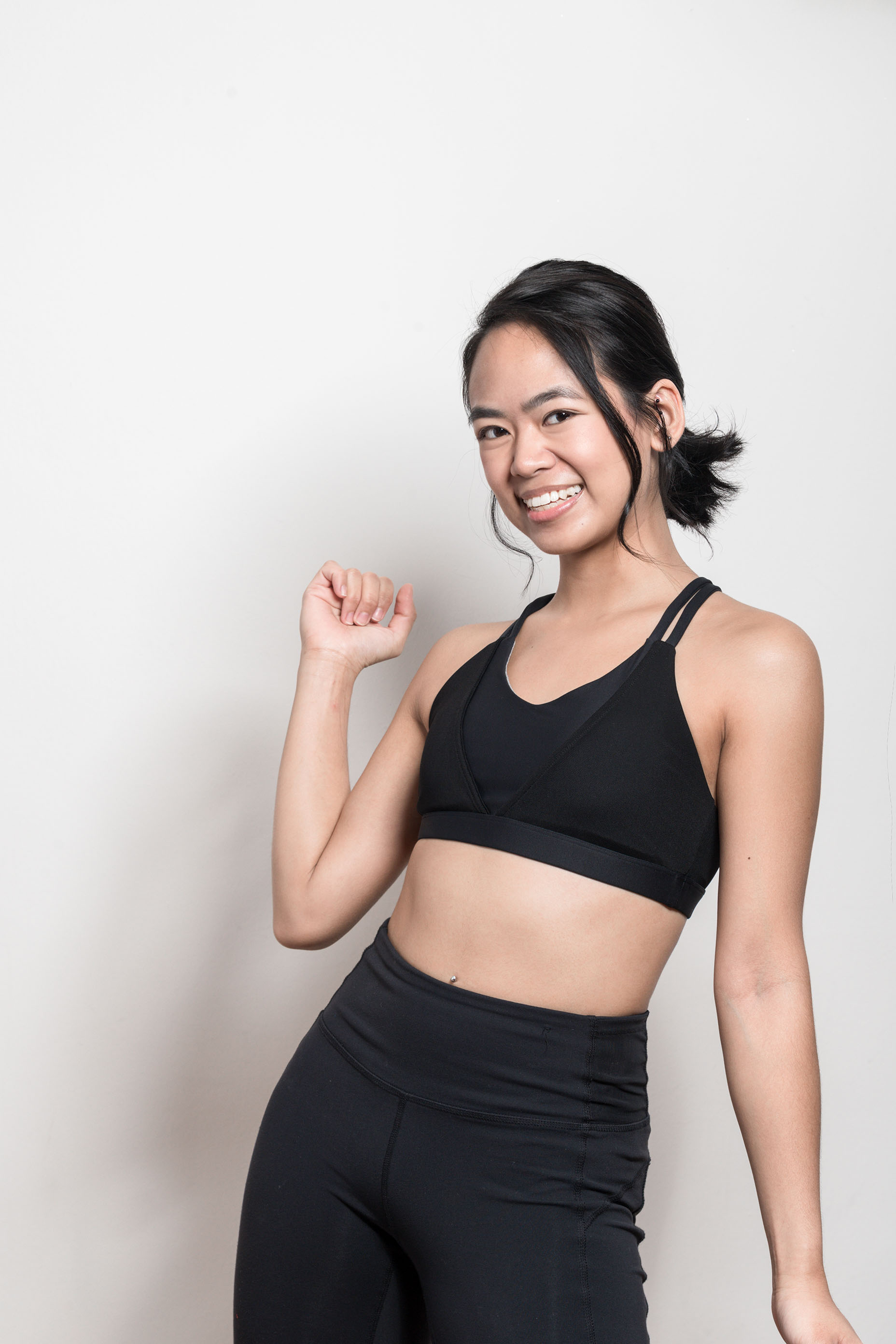 SARAH
Sarah, our Chinese Filpino bundle of joy, has been a dancer her entire life and literally feels it in her blood and bones! Graduating from Lasalle College of the Arts in Dance, she's grown up training in ballet, hiphop, contemporary dance and most recently Latin dance! Don't let her sweet personality fool you, she's got a load of mental strength and believes in a "no pain, no gain" philosophy, so get ready for a satisfying workout. When she's free she likes to bake earl grey cookies, so if you're lucky, she might bring one in to reward you after all that barre burn in class!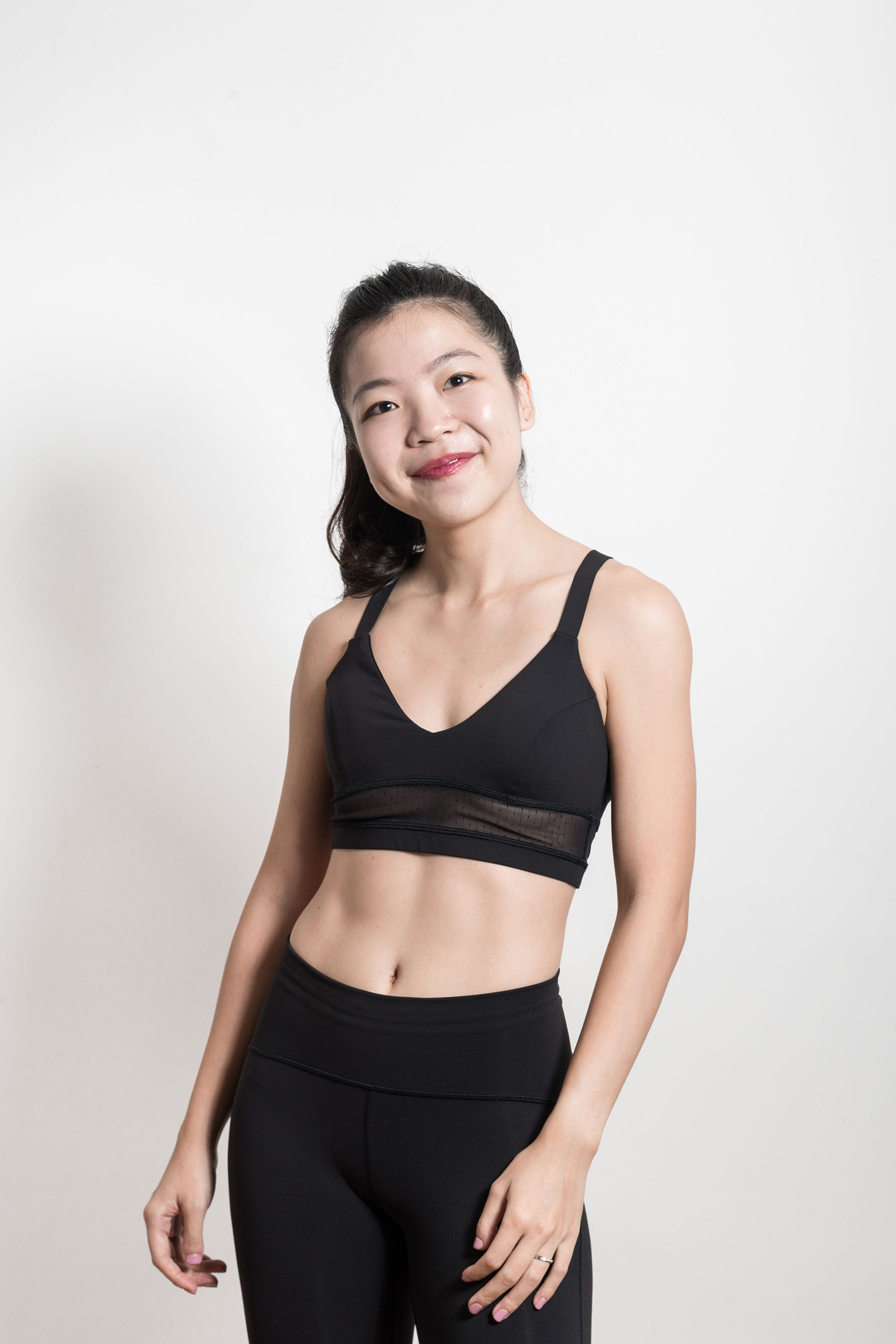 JANET
Janet is a true blue Singaporean working in the public sector, with some of her influences coming from her short stint in Seoul – whether that's her amazing skin or the occasional Kpop jam in her playlist. She loves the energy and adrenaline arising from group fitness classes and believes the hustle through a tough class together, is unrivalled. Janet's your alternative rock kind of girl so expect jams from the Killers and Muse in her playlist amidst her high-energy classes! She likes to push people past their limit to feel challenged but yet will make sure to sprinkle lots of good vibes and positive energy to get you through the burn!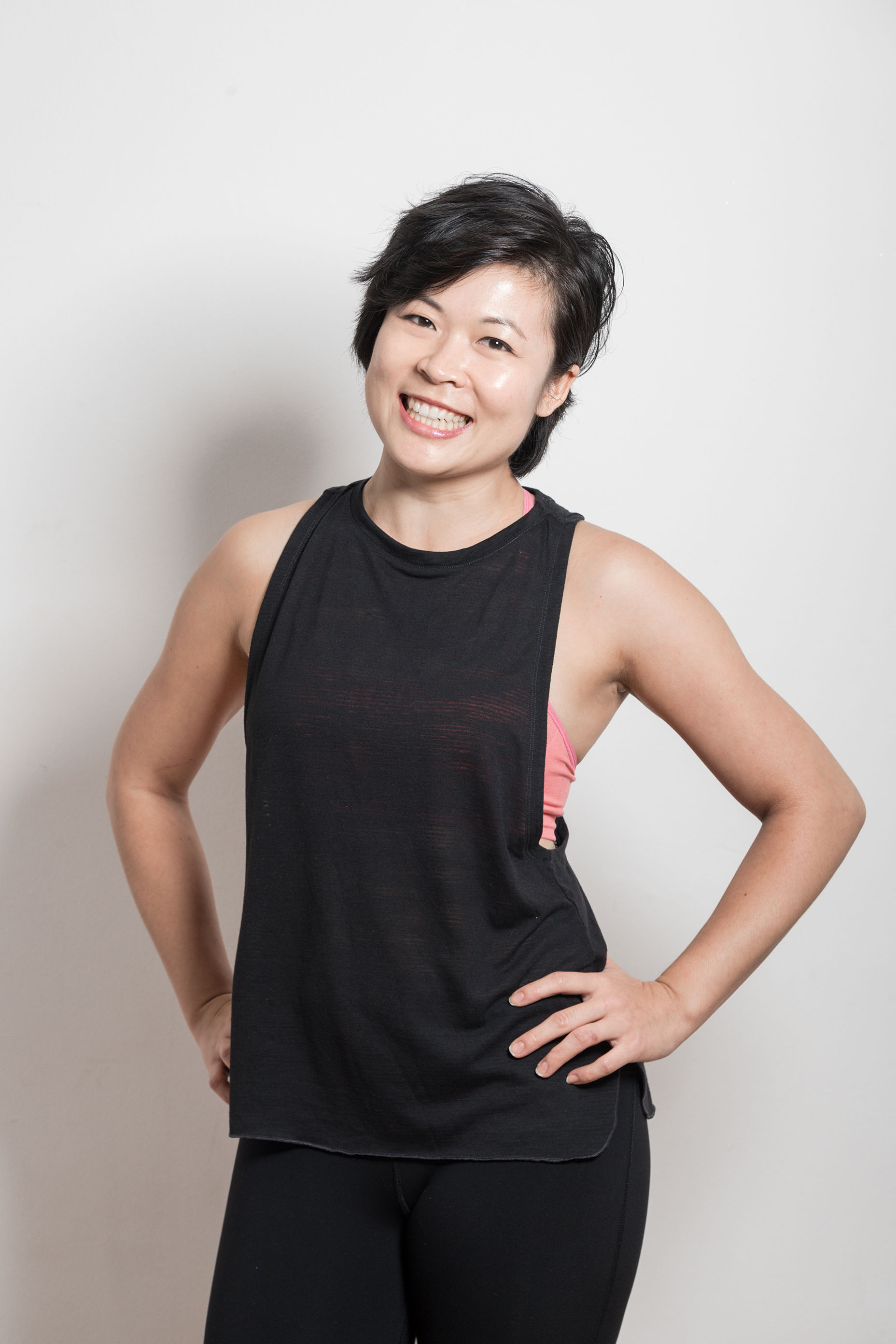 CHING
Ching is a former Chartered Accountant turned wanderlust, having travelled all around the world and lived previously in Australia, China and the US. Leaving the corporate life to become a Holistic Health Coach & Fitness Instructor, she loves to be on the move and sharing her knowledge of healthy living with the people around her. Having grown up with 3 brothers, Ching has always been active dabbling in sports, yoga and most recently O-biking in Singapore! Expect lots of 90s RnB throwbacks like Usher, Neyo and Mariah Carey in her playlist to get you all nostalgic through your class!