Instructors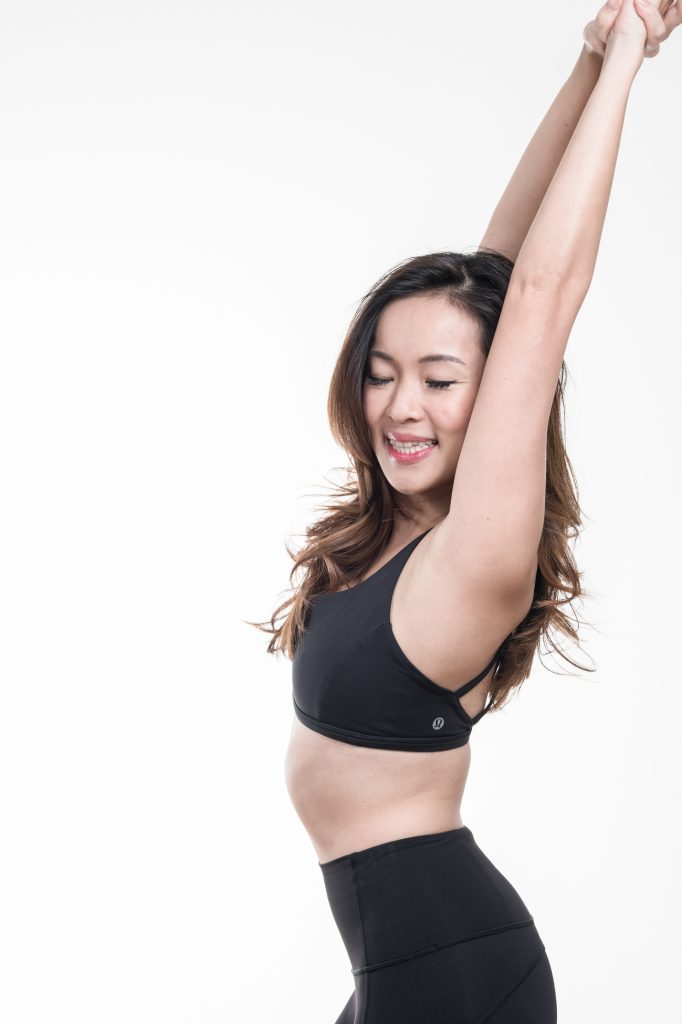 Anabel's workout is all about "tough love" and a "post-sweat sexy glow" is your reward. With a background as a professional musician (flute & piano!) and training in Pilates, HIIT & yoga, you will be guaranteed a killer workout made fun with the most eclectic music playlists – anywhere from Joss Stone to Imagine Dragons and maybe even a cheeky nod to Bach and Rachmaninoff. This girl can't wait to share her love for all things barre and plié together to build a stronger you!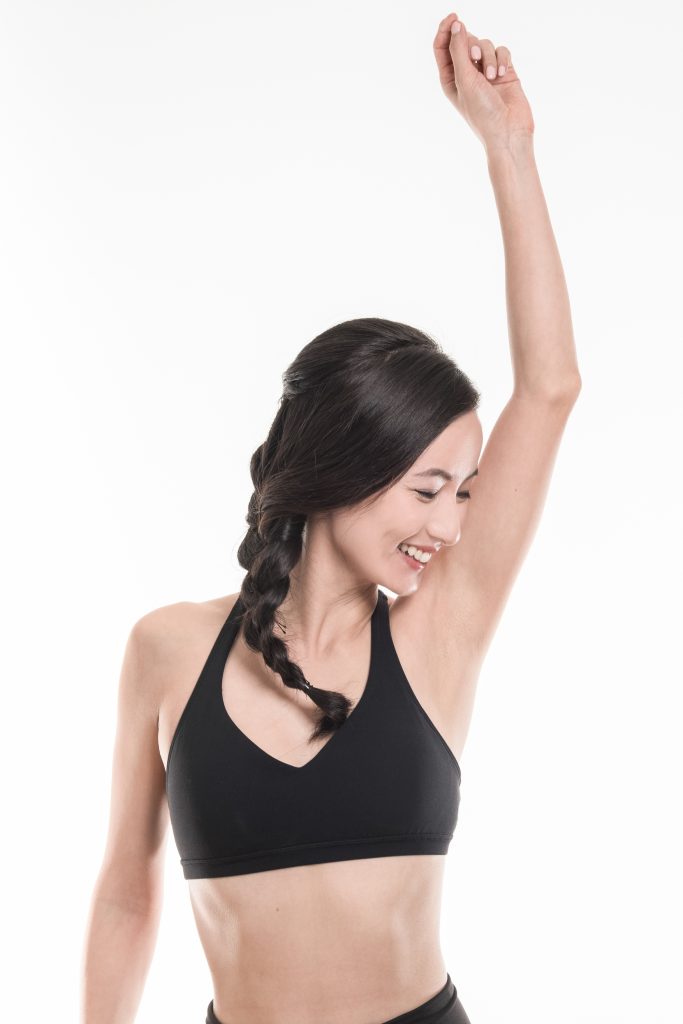 Linda is our resident Aussie babe and she oozes positive vibes from the moment you meet her. A marketer by training, she has always been a fitness fanatic exploring different activities like pole-dancing & hiking! Being trained in Barre, Pilates & In-door cycling, she quickly fell in love with barre as it injects elements of dance with the energy of old-school aerobics. Headband anyone? Listen out for her classic throwbacks intertwined with top 40 remixes and get ready for an endorphine-pumping workout that will get you hooked!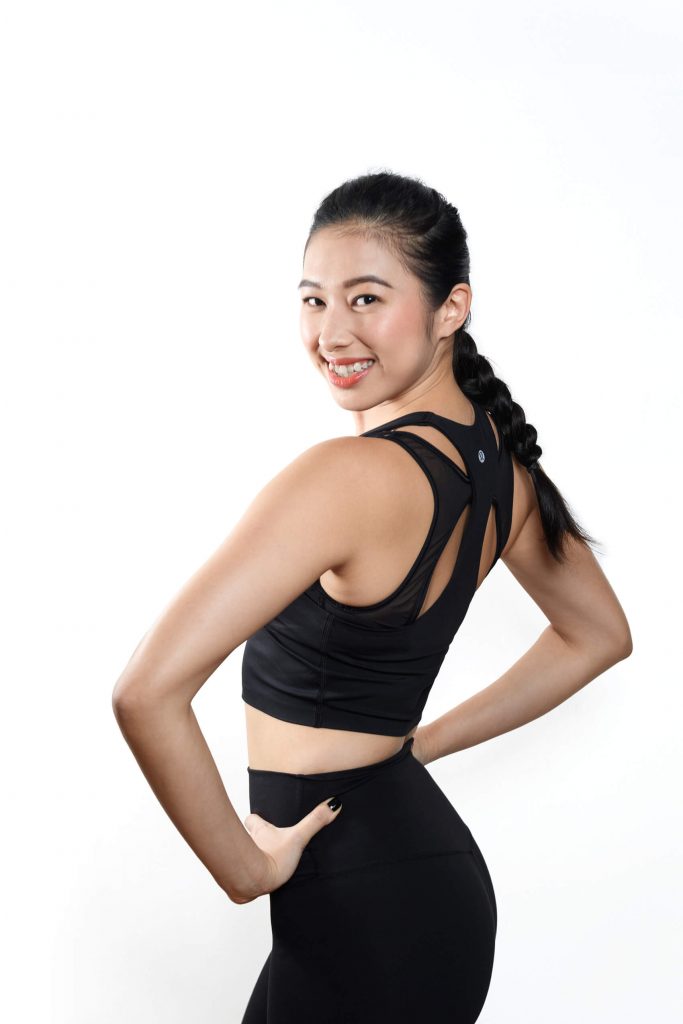 Pris is our dancing queen and she loves expressing herself through movement! She has been dancing since the young age of 4, and quickly knew that it was an area she wanted to focus on and continued pursue dance at LASALLE. Having first tried a barre class at fellow instructor Sarah's class, she quickly fell in love with how it is a combination of everything she loves, all wrapped up in one! Pris is one of the sweetest girls you'll meet, makes an intentional effort to get to know every single person in her class and she's had not one but many clients want to take her home to introduce to their sons (true story)!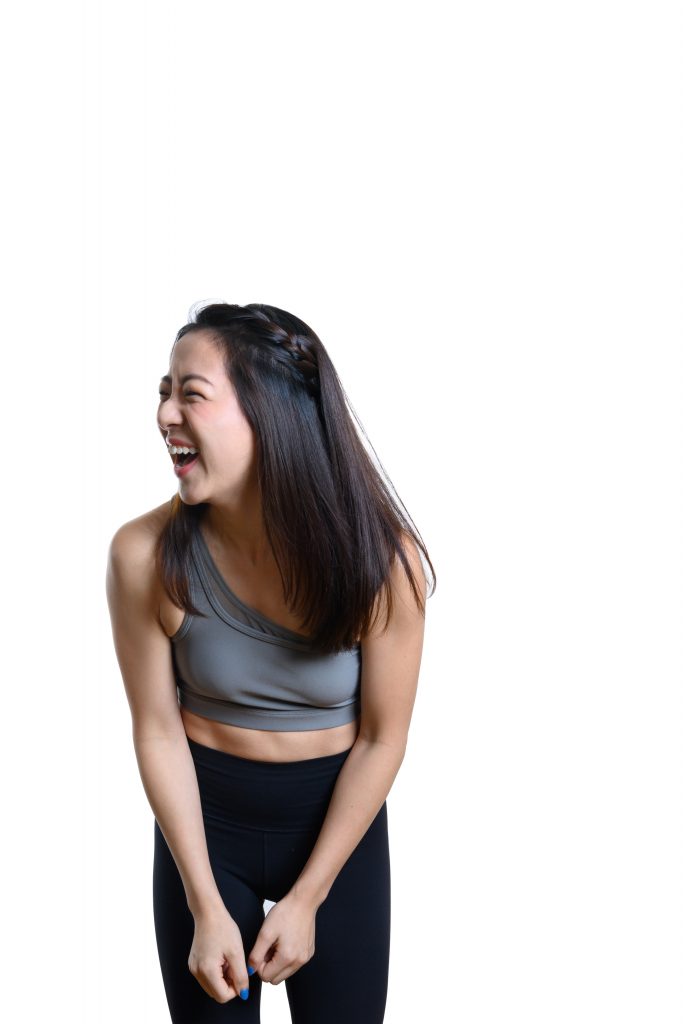 You can be sure to find Swee either rock-climbing, baking the most scrumptious cookies, teaching barre or managing WeBarre's digital platforms! She is obsessed with helping clients achieve safe technique and form, and will ensure that she gives you lots of quality attention in class to maximize your workout. Swee's upper body strength is dope (we dare you to challenge her to a pushup showdown!) and she'll be sure to give you that punch in class - she loves using bodyweight for that challenge you don't expect! She fell in love with barre when she saw it transform her body, but also offer her more mobility in her daily movements - come try her classes and get stronger with her today!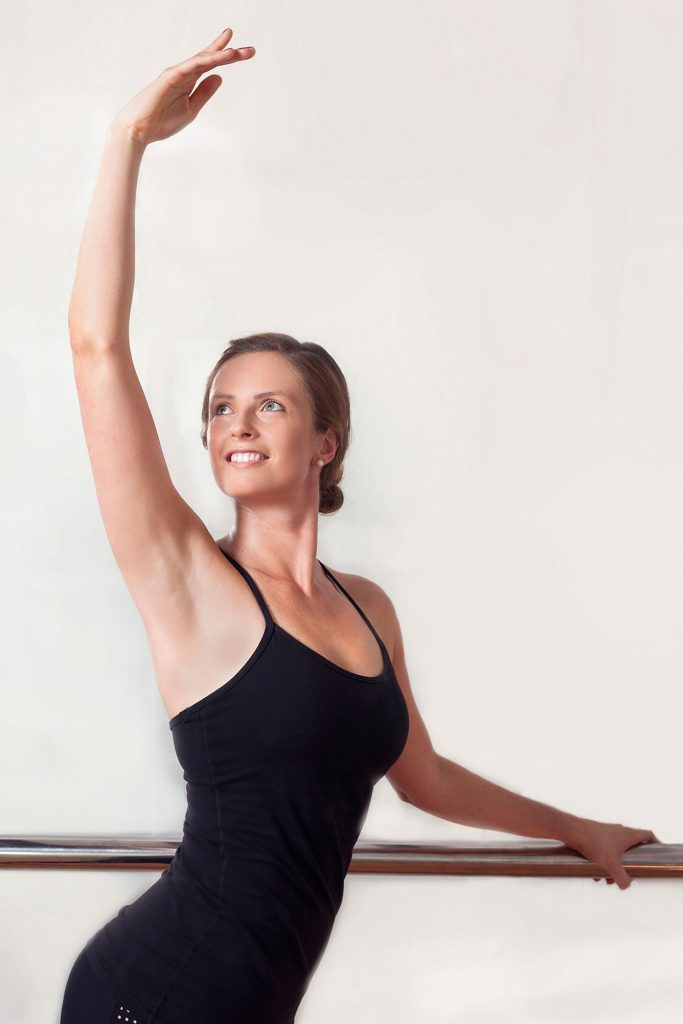 Originally from London and now based in Melbourne, Rachael is a lover for all things dance & barre! Her background is in contemporary dance, pilates & barre and we're stoked to have her as our Master Trainer at WeBarre. She first discovered Barre in the UK and liked how she felt elegant and fiercely strong at the same time (hear hear!). Rachael's classes are all about flow. They are so seamless that you'll forget just how hard you're working, especially with that sweet smile of hers. Watch out for her classes when she visits sunny Singapore!
When you first meet Elisa, you'll be immediately drawn to her warm smile, friendly persona and slender physique (hello legs!). She grew up in Malaysia, studied in Melbourne and started her career as a Dietitian in Singapore thereafter. Elisa has always been fascinated by dance and movement – starting with ballet from young, to being a state rhythmic gymnast and dabbling in salsa and contemporary pole dancing when older. When it comes to her jams, she's quite a mainstream pop music kinda girl, choosing music that will inspire you to keep going when the burn gets intense! Some of her favourite tracks include 'Emergency and Clap Snap by Icona Pop' and 'Fabulous by Empire Cast' because as Elisa says – why not? We're all fabulous!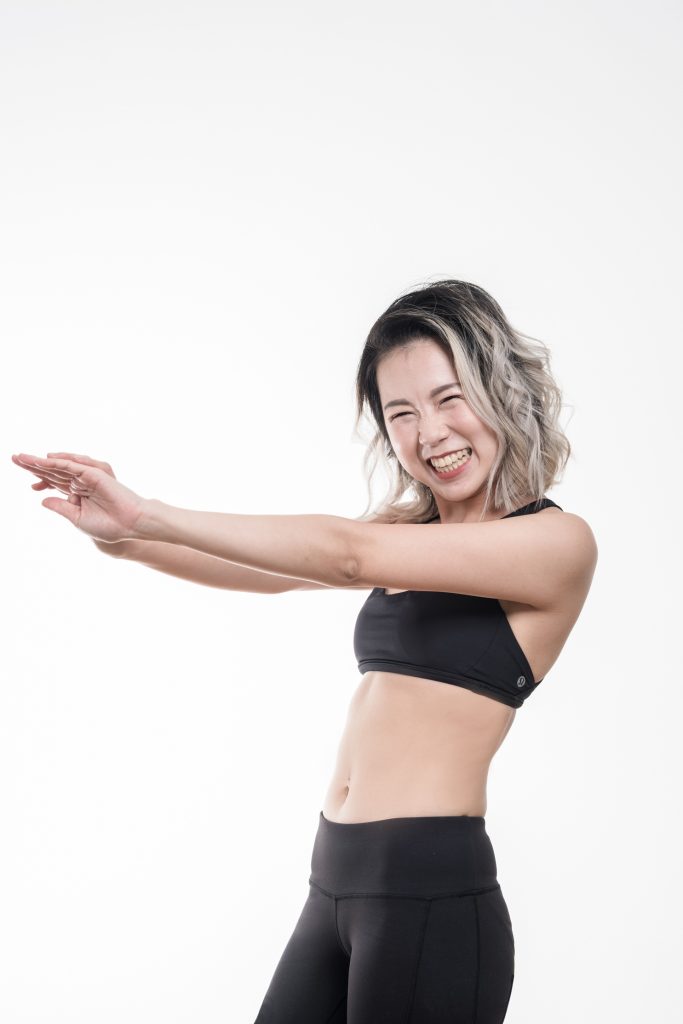 Our eccentric nutball Joie is a beauty editor for The New York Times Style Magazine who discovered barre while on a journalistic mission, and remained a loyalist for its efficient workouts and booty-building perks. Coming from a background of ballet and gymnastics, she is an anime fan girl and ex-frontwoman of a metal band (say whaaat?). Joie's workouts combine fun and intensity, so expect lots of irreverent humour and an addictive, sing-along playlist which combines the latest pop hits with pulsing rock anthems. Oh, and feel free to ask her for skincare and hair advice – she has a solution for any question!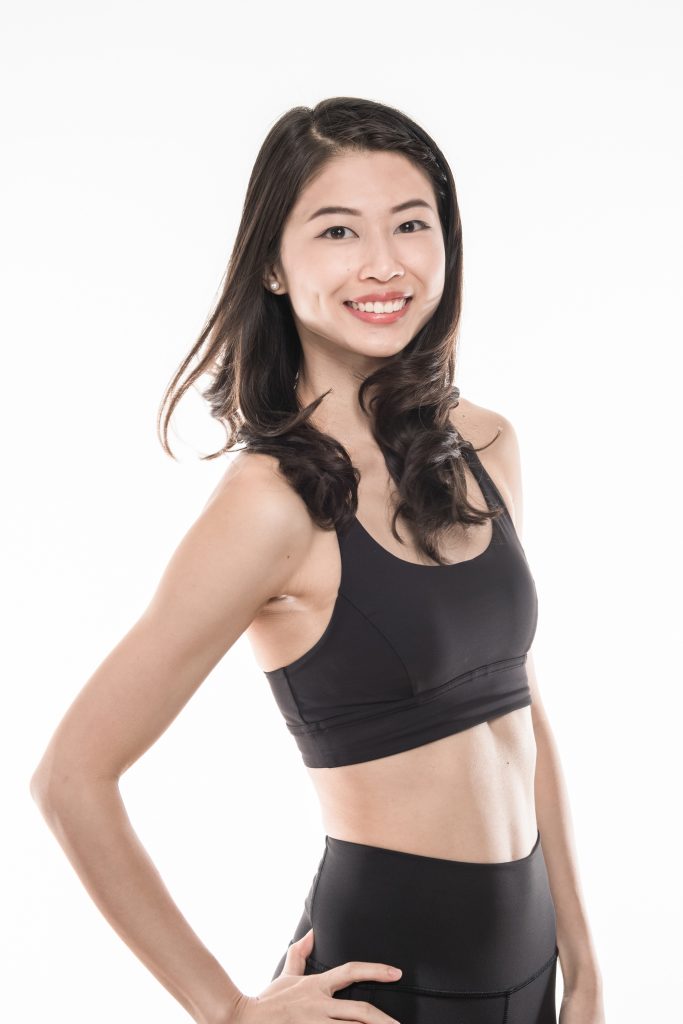 Our darling Shaan is a pre-school teacher by day as she loves to be around children. Her nurturing nature rubs off naturally into her barre classes too! She's sweet, bubbly, always smiling and likes to include some Spice Girls and or anything she can groove to in her playlist. Ballet trained since the young age of 4, Shaan stays fit dancing salsa, getting her spin fix and of course, teaching barre. She discovered barre when WeBarre first opened and fell in love with how it allowed her to revisit her ballet roots while still being able to get a cardio fix and full body workout!
Hwee Ling cant sit still, and loves to teach fitness and dance for a living as she is so passionate of empowering those around her to stay fit and healthy! Growing up with ballet, she is trained in Royal Academy of Dance as well as Pilates! Come check out Hwee Ling's class for creative sequences, and smiles all around as she brings together ballet, dance and fitness in one power-packed hour!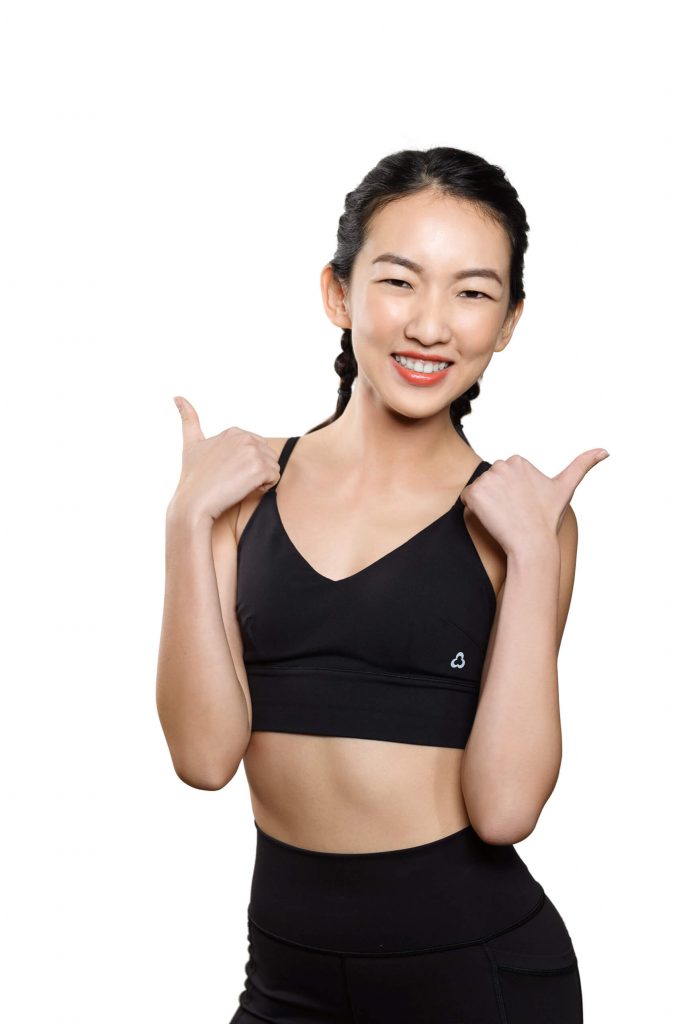 Charmaine has been coined the 'cheerful militant' at the barre – imagine some tough love with a huge sprinkle of smiles and good vibes to give you that satisfying workout! She first discovered barre from watching the Victoria Secret's Fashion Show as her idol Candice Swanepoel swears by the workout – 3 years later, its still her go-to workout, plus she loves how it gives you that peachy booty. Expect to hear club hits or latin pop in her classes – Pitbull and Daddy Yankee anyone?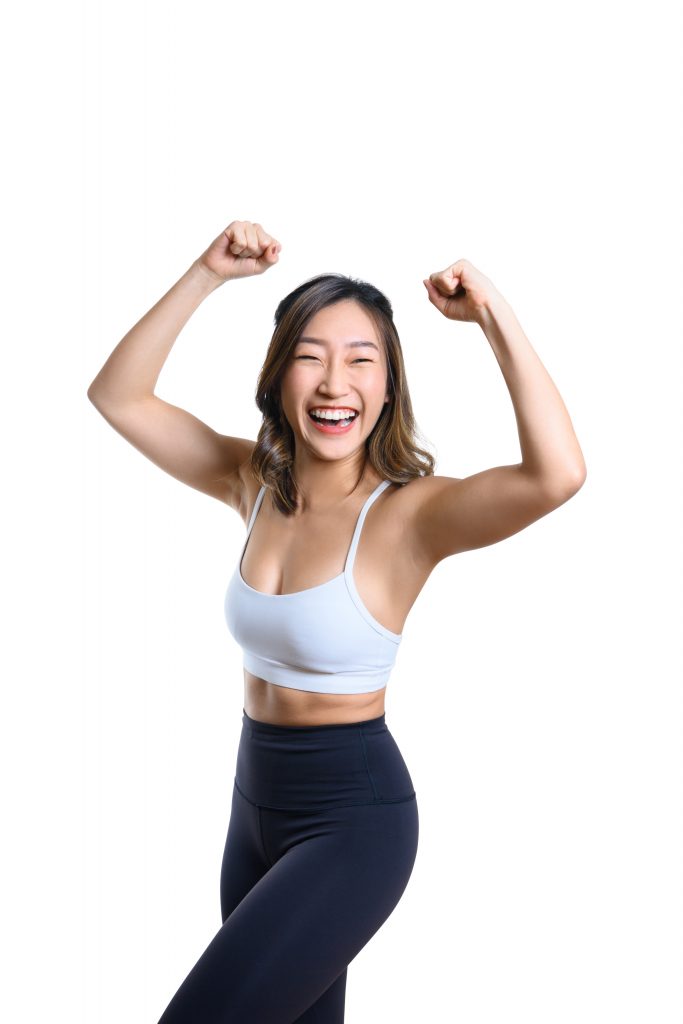 Novia is one of the sweetest people you'll meet, and she puts 100% in every single class she delivers! She started her WeBarre journey when she first signed up for a 7 Day Trial and came every single day! Since then, Novia has been addicted to the barre trembles and amazing mobility barre was able to give her. When she's not at the barre, she's a digital marketeer, and extremely active - she loves everything movement like spin, swimming and running. Come try her class for feel-good movement, human connection and a challenging class at the barre!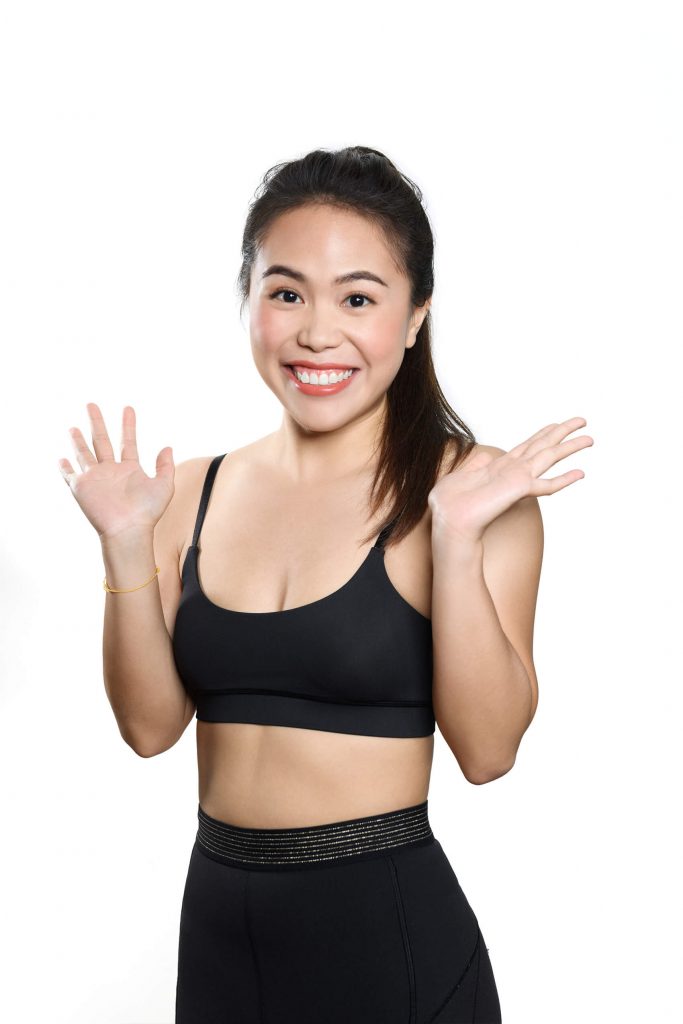 Despite one of our younger instructors, Maddie has lived such a colourful life, exploring the world and thriving in everything she sets her mind to – whether that's studying for her law degree, acting in musicals or house modeling! She likes to try out all types of fitness activities from Parkour to Aerial but she truly loves how barre has helped her transform her body to be long and lean, strong but feminine. Maddie is fun, personable and everyone's personal cheerleader, reminding you how awesome you are, for every small victory you achieve!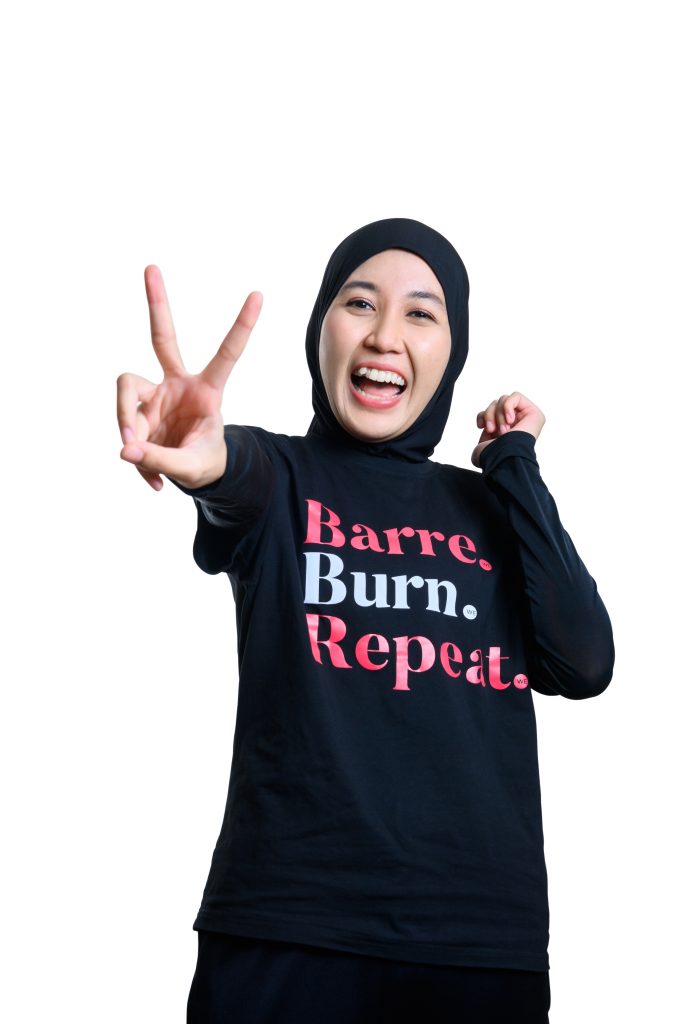 Rima is one dedicated instructor who always goes the extra mile for her community to ensure you feel seen and taken care of in class. She's a physics geek, loves taking care of her 3 cats and used to play the clarinet for 10 years! Expect to hear rock hits in class like Guns n Roses or Bon Jovi, and a bunch of feel-good classics from Earth, Wind & Fire. Rima initially started doing barre class to elevate her mental health as she loved how uplifting each class felt, but shortly after noticed that her body was also getting stronger and more toned, which was win-win for her mind, body & soul!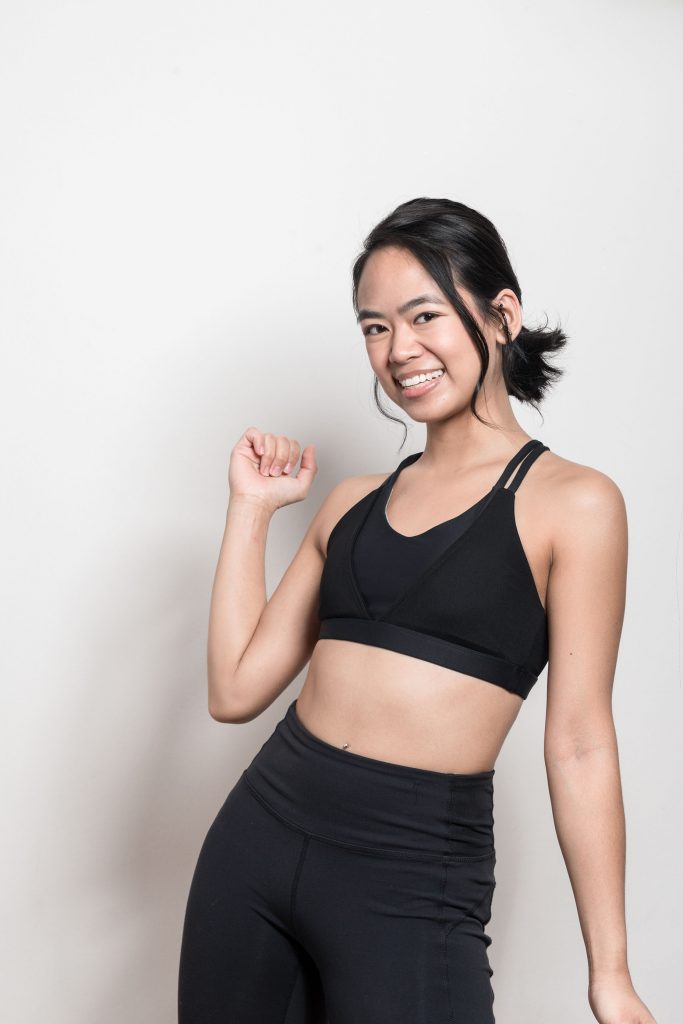 Sarah, our Chinese Filpino bundle of joy, has been a dancer her entire life and literally feels it in her blood and bones! Graduating from Lasalle College of the Arts in Dance, she's grown up training in ballet, hiphop, contemporary dance and most recently Spanish dance! Don't let her sweet personality fool you, she's got a load of mental strength and believes in a "no pain, no gain" philosophy, so get ready for a satisfying workout. When she's free she likes to bake earl grey cookies, so if you're lucky, she might bring one in to reward you after all that barre burn in class!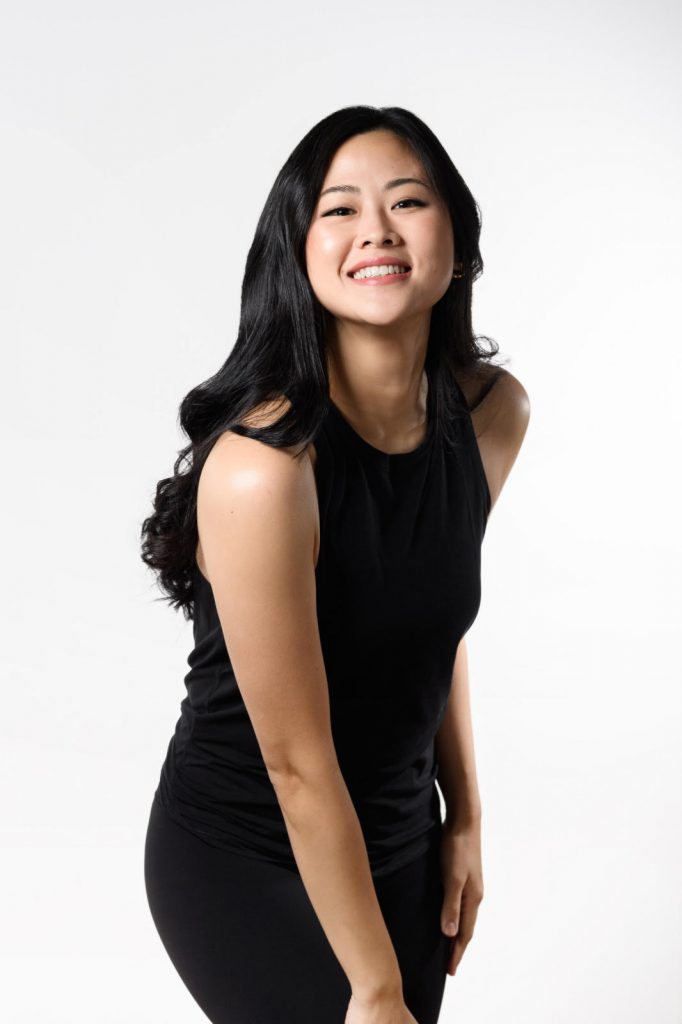 With a Master of Dance and a Diploma in Performance Creation under her belt, Shermaine finds her calling in life as a contemporary dance artist through choreographing, performing and teaching. When she's not dancing or teaching barre, you might find her in a sweaty spin class to unwind or rolled up on the couch with a bottle of vino and Netflix. Shermaine is uber creative in her barre classes (occupational hazard) and loves to choreograph movements so it feels like you're dancing as you're perfecting your alignment and pushing through the burn.
Vanessa is your ultimate adrenaline junkie, whether that's powerlifting, Brazilian Jiujitsu or exploring the world. She's a closet gamer and really enjoys a good first-person shooter game (she's even got the gamers thumb to prove it). When Vanessa first discovered barre, she was hooked immediately by the feel-good endorphins and was clocking in as many as 10 classes a week! Despite having a friendly vibe from the moment you meet her and a cheek-to-cheek smile, she was once the Head of Discipline in the Student Council so you know she can crack the whip in her barre class and give you that killer workout!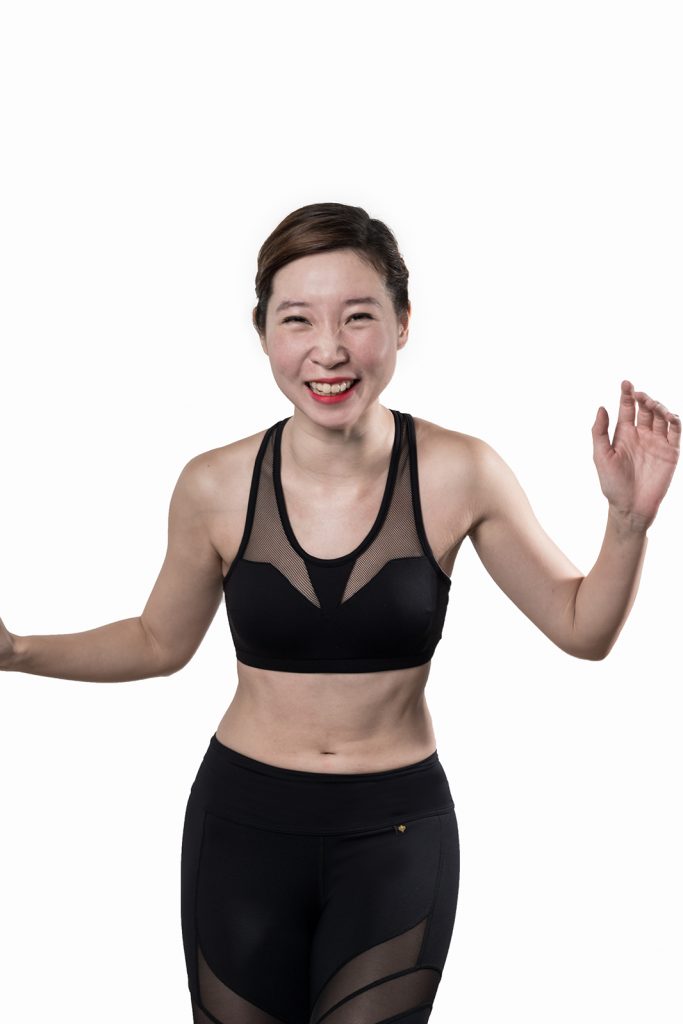 Ammy is full of sass and it's hard not to crack a smile when she's in the room! When she's not at WeBarre, you'll find her creating her own line of vintage inspired dresses that are classic and timeless. She finds it super rewarding knowing that her pieces can empower women to feel good in their bodies and more confident! Ammy swears by barre as it has built her her long lean muscles and even though physically, she's petite, her go-to party trick is lifting her husband, and effortlessly might we add (cue bicep flex!)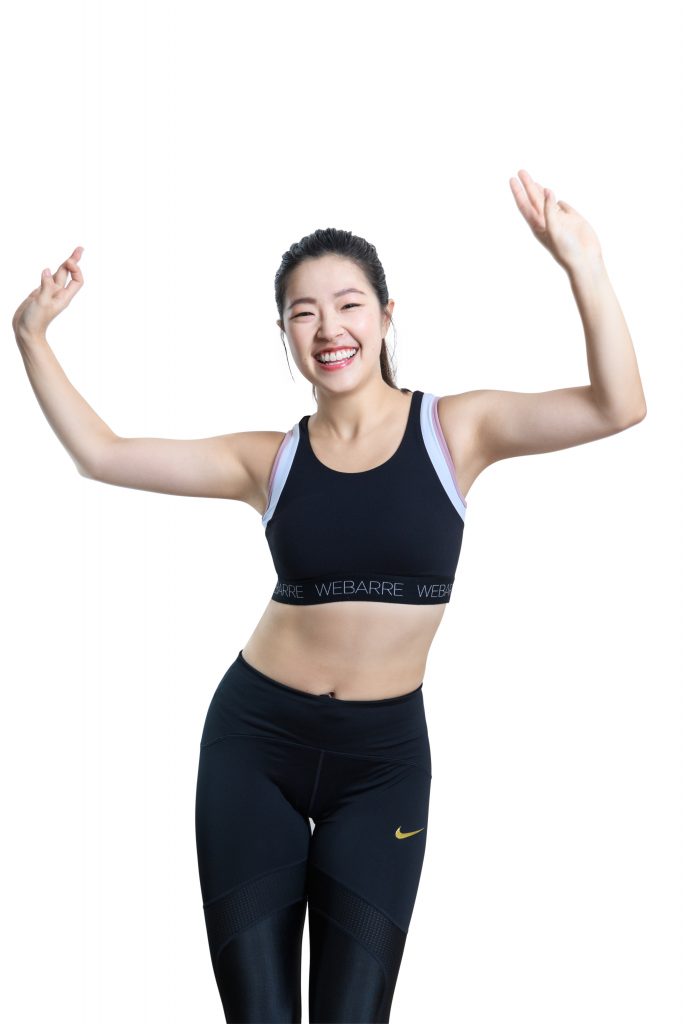 Ginny first discovered WeBarre when she was prepping for her wedding and was super pleased with the the results she saw, especially in her arms! She was hooked and loved that it blended everything and was so efficient – toning, cardio and was so much fun! When she's not at the barre, she's working in her corporate day job or baking lots of healthy treats – her expertise is turning everything unhealthy to a healthy bake! Ginny's theme classes are the bomb, when we say dress up, she goes all out and puts on a party filled with fun, laughs and some sexiness, because why not?!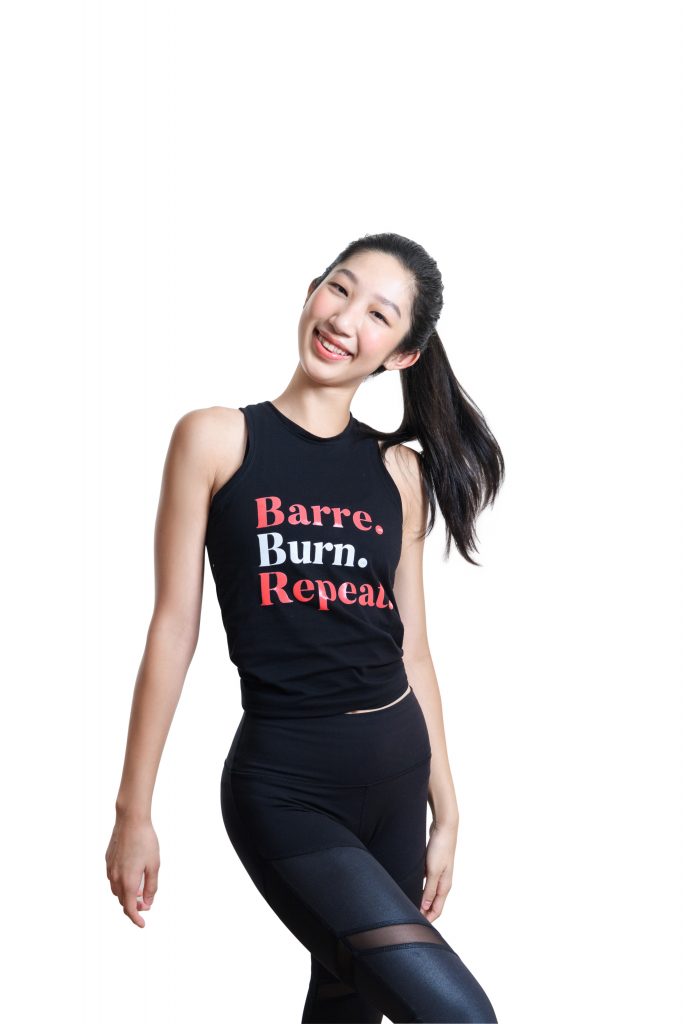 When Cherisa first discovered barre, she loved how empowered the workout made her feel. She admires how deceptively easy it looks, but yet trains so much resilience and strength (who knew 1kg weights could burn so much). Expect lots of fun and cheek in her classes as she unleashes lots of good vibes and gives you her absolute best for the full 60 mins. Barre along to Drake, Sam Smith, Beyonce and maybe eve some Eminem in her classes and you'll be sure to walk away feeling stronger, with more energy, full of that good juju!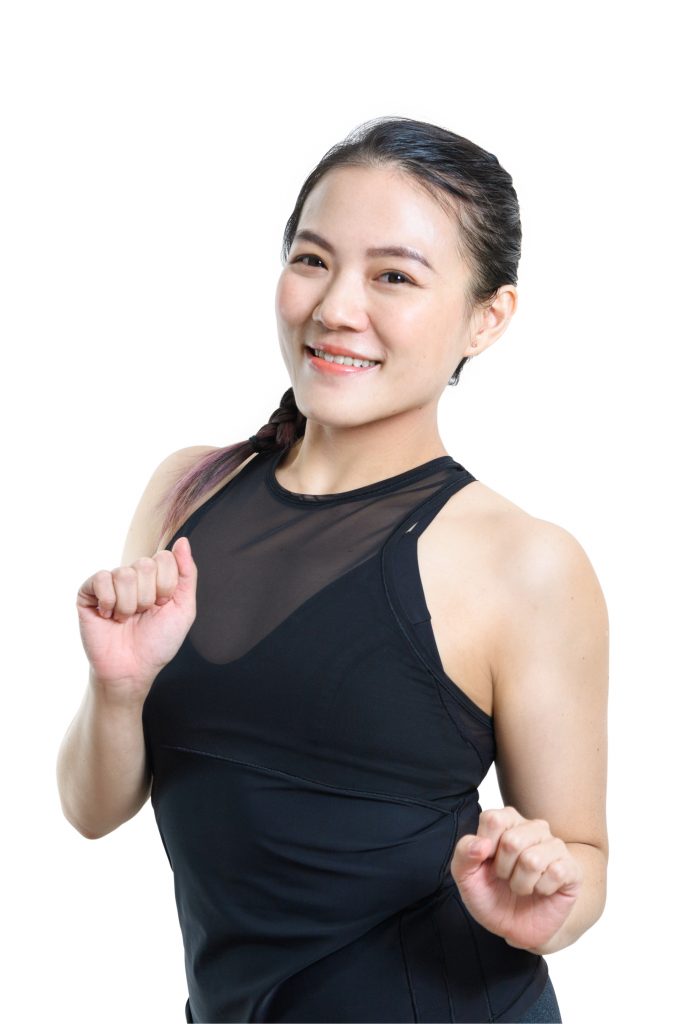 Margy is the biggest sweetheart and you'll feel her kindness exude through every class and interaction you have with her! She always goes over and above to get to know every person that attends her classes, and she's very nurturing in her teaching. Margy loves how barre is a workout she can flow to the beat of the music with and there are infinite variations - that she never gets bored (and neither will you!). Join Margy as she takes the best care of every single person in her class, it will leave you wanting more!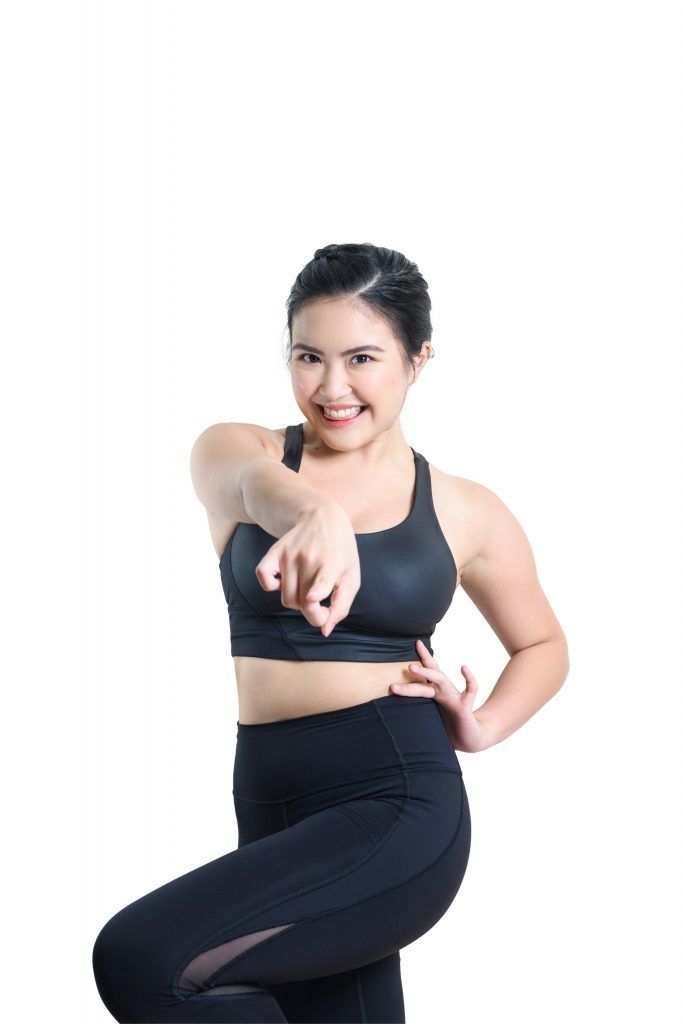 Louisa has many talents, from being a Pageant Queen, to a trained dancer to a captivating singer (check out our IGTV for her mini concert for us!). She loves baking bootys at WeBarre and her expertise is having you smile through all the burn. Louisa found WeBarre just as she retired from being a dancer and it was the perfect transition to channel her love for dance into a fitness instructor, which has transformed her lifestyle and leaves her feeling inspired after every class, as a client and instructor!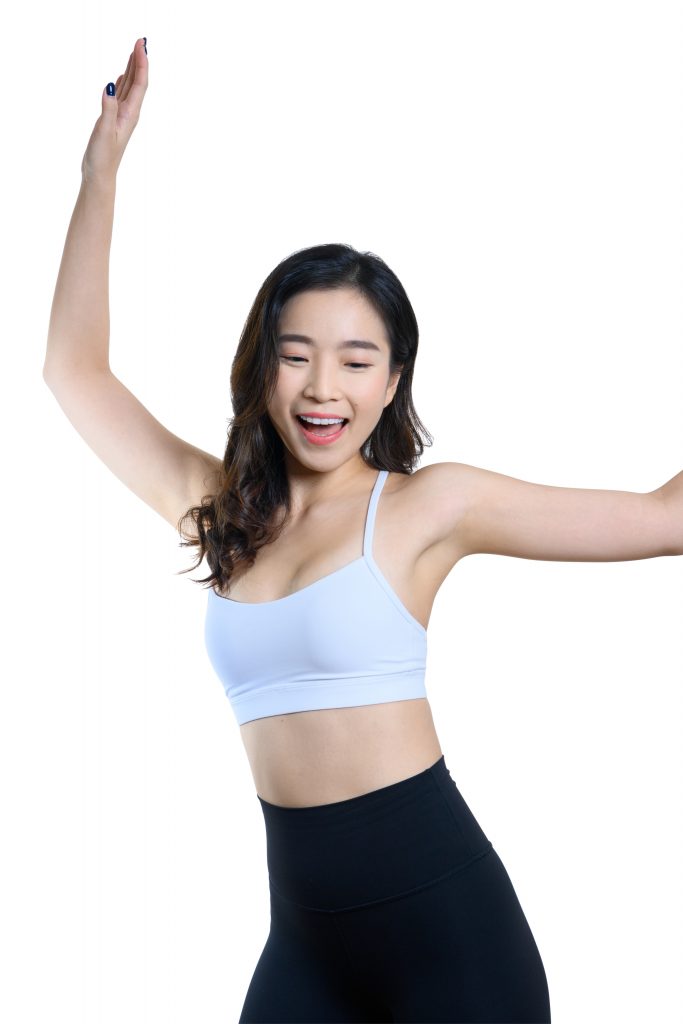 Sue is a cat lover, speaks Japanese (she represented NUS in a Speech Contest) and loves sampling the latest craft beer! Would you believe that this fireball didn't exercise at all prior to the pandemic, but set herself a challenge to exercise every day for one year and she totally accomplished it? We absolutely love that determination! After that, she was totally addicted to barre and how it transformed her physique and mental stamina. Sue is all about striving for progress, not perfection and her purpose is to bring you good, positive vibes to everyone that steps foot into her classes!
Leianne is quirky, caring and will be your biggest cheerleader in class! Grab her and talk to her about her many talents - whether about her acting gigs or doing contemporary dance, Leianne has so much to share! Leianne vows to use her eagle eyes to guide you to achieve the best form, at the same time being your hype girl so always get the most out of each class! She describes WeBarre as your home away from home - a place to focus on 'me' after a long day and the source of indescribable joy & self improvement!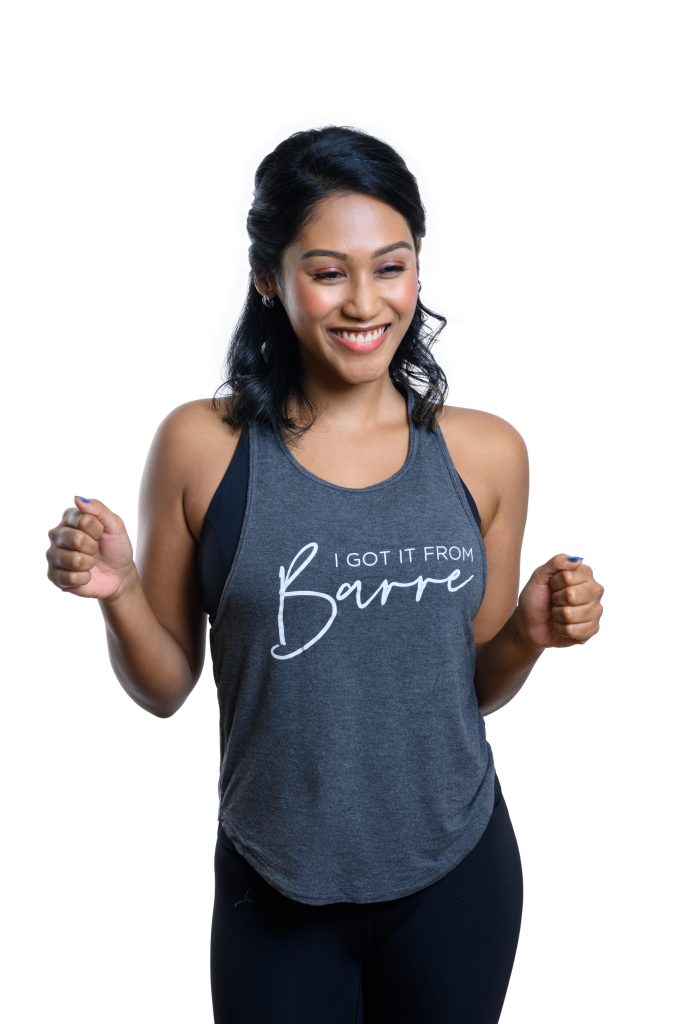 Van D is an absolute sweetheart, and not only will you feel her warmth as your barre instructor, but she also has the sweetest singing voice of an angel (The WeBarre Squad loves getting her to sing anything Alicia Keys!). Accountant by day but fitness lover by night, Van D actually started out at WeBarre as one of our most friendly Front Of House and got addicted to the workout! She knew that she dreamed of becoming an instructor one day, and 6 years later, she made that passion a reality! Sexy and fun, her classes are a combination of intense movements and lots of chuckles - watch out for Kim Kardashian references in her classes to keep things light and cheerful!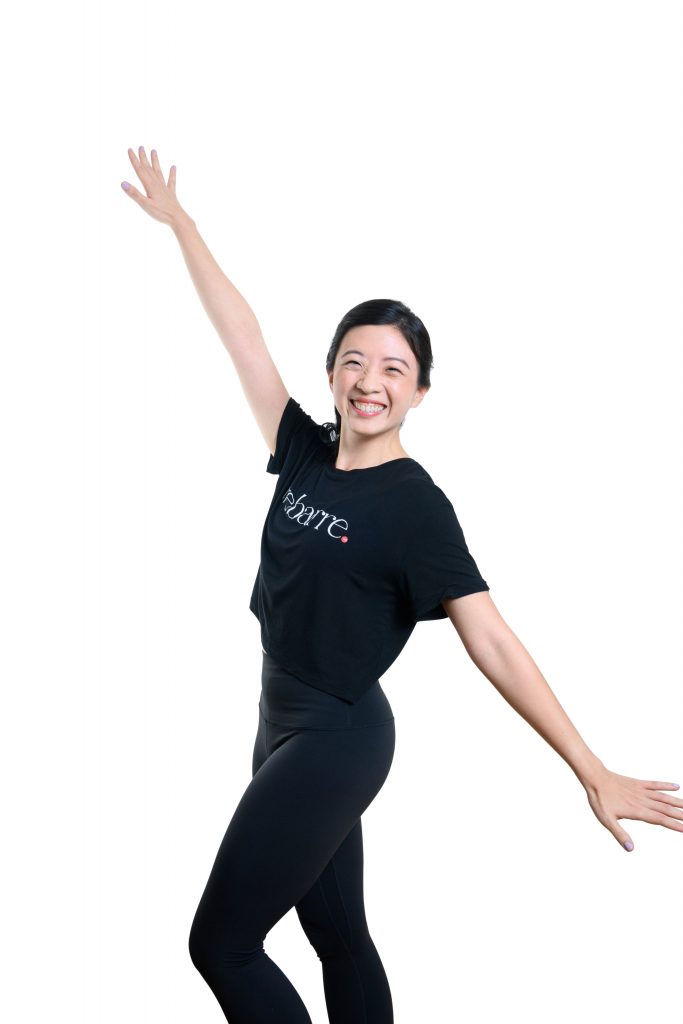 Pat has the sweetest smile and is like a warm hug in class. She'll make sure you're taken care of from start to end - we love how nurturing she is to everyone she meets! Pat dabbles in performing arts from singing to dancing to emceeing and enjoys the adrenaline rush from running and HIIT alongside barre. She loves everything Korean - the language, TV dramas, and of course, KPOP! Come to her classes to get your dose of addictive BTS, Blackpink and TWICE, as well as your Top 40 Pop.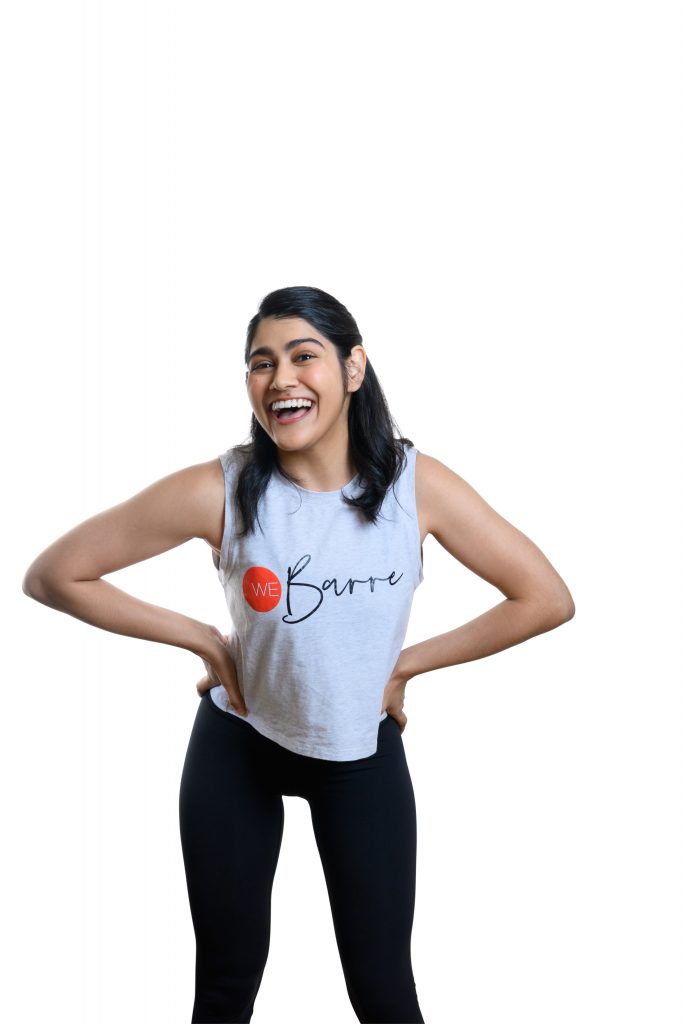 Anjali loves getting to know every single client that comes to her classes, and she is super energetic and encouraging! A former competitive track and field athlete, Anjali loves trying out new restaurants, experimenting with recipes and hiking – her goal is to visit as many US national parks as possible in her lifetime! You'll be sure to hear all the female powerhouses on her playlist – think Christina Aguilera, Ariana Grande,Taylor Swift. She fell in love with WeBarre because even though she felt herself get stronger over time, and the classes never stopped feeling challenging. Anjali loves that she has the choice in every class on how hard she wanted to push with the varying intensities and aims to deliver that dynamic workout to everyone that comes to her classes!
You'll be immediately drawn to Charlotte who is a trained ballet and contemporary dancer with the most beautiful lines and technique. She is huge on crafting the perfect playlist and working out to the beat - it makes the movements so much more fun! Charlotte loves to play Pop, EDM and Tropical House - think songs like 'Dancing In The Moonlight' to get you in that groovy barre mood. Charlotte promises you a refreshing and sizzling sequence that'll leave your heart pumping and confidence beaming!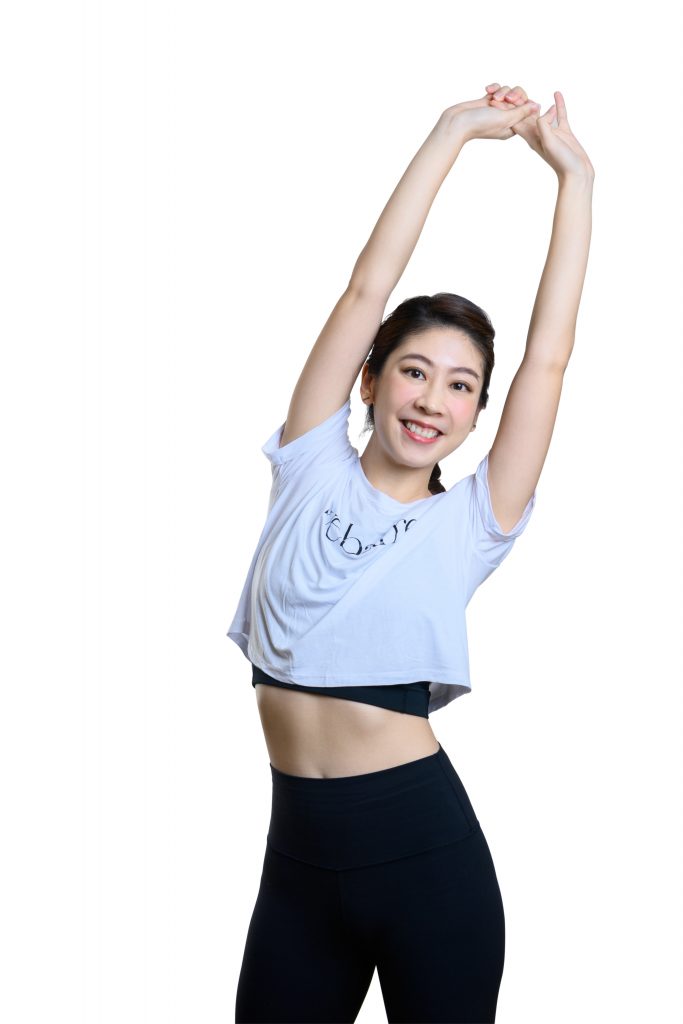 A financial trader by day, barre instructor by night - Shermaine T loves how both her jobs pairs well with her strengths and passions! She found WeBarre back in 2018, where she was inspired by the instructors who deepend her understanding of her body and left her feeling stronger after each class. Shermaine aims to pass this knowledge on to her clients now, educating them about the muscle groups they are working on in class as well as helping them fall in love with working out and taking time for self-care. Listen out for some classic rock hits like Queen and Green Day as well as your girlie go-tos like Taylor Swift.
Originally from Penang, Wei Ming is a foodie who came to Singapore for her tertiary education and pretty much never left! She loves that she can spread her own wings and define her own life independently whilst enjoying that freedom! Wei Ming is an engineer in her day job and loves to jam to EDM pop at night - she feels it instantly puts her in a zone where she feels calm and immersed. Expect lots of her fav feel good EDM hits like Alesso, Armin Van Buuren and Hardwell's A Sky Full Of Stars. When she first found barre she thought, 'What is this and how can exercising be so fun?'. Wei Ming fell in love with the barre burn and endorphin high from the brilliantly designed movements, combined with flow and music - it just hits the spot so good!