By Joie Goh
The English Premier League has their WAGs (Wives and Girlfriends of the celebrity footballers), and WeBarre has our HABs – the supportive Husbands and Boyfriends of our awesome community!
Meet Ivan, who went from encouraging his wife from the sidelines, to becoming a bona fide Barre hero! Often seen earnestly plié-ing and pulsing by Aileen's side in our studios, Ivan also attends classes on his own or with his guy friends.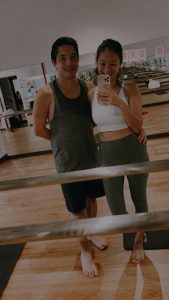 Tell us about how you started your WeBarre journey!
I heard of Barre through my wife, Aileen. She had been going since we were pregnant with our first daughter who is now five years old. I was always encouraging of her to go, but had never thought of going myself until a couple of years back when I decided to try it out with one of my good friends. We started with the trial package and have not looked back since!
Were you always very active?
Before I started going to WeBarre, my favorite sports to play were tennis or touch football, but they were sometimes hard to arrange with friends, while having to book courts or finding fields to play in was always a hassle.
To stay in shape I would just run on the treadmill or go mountain biking outside, but I didn't really push myself too much. Going to class and having instructors push me to progress has been a lot more encouraging when seeing the results to my fitness.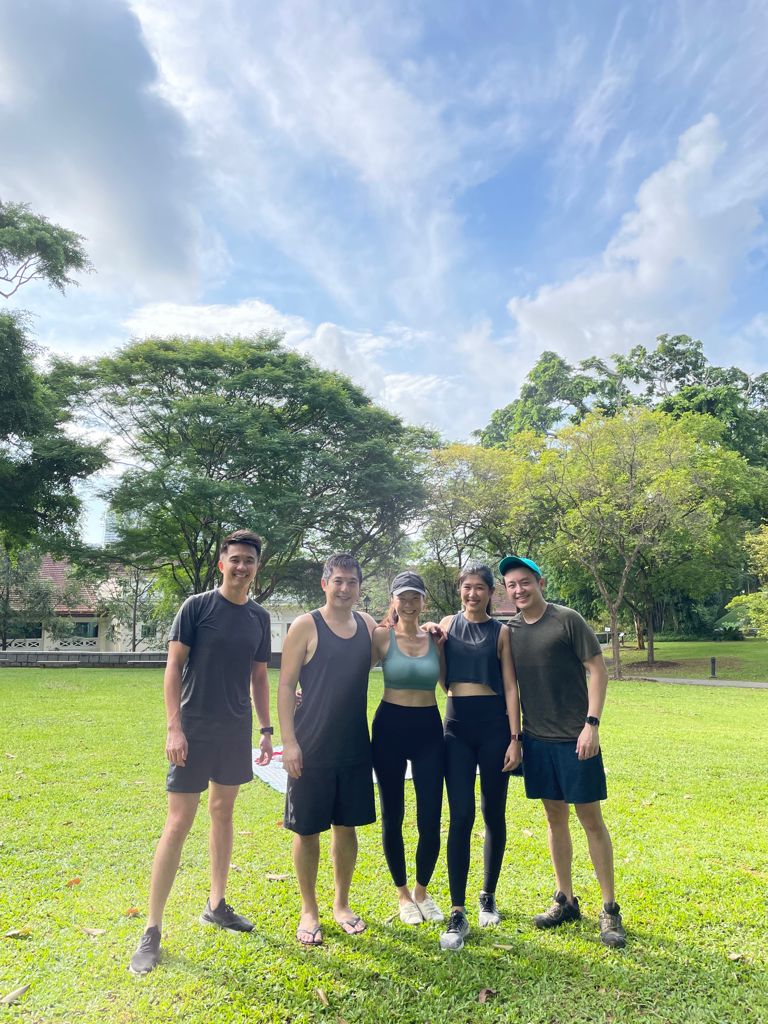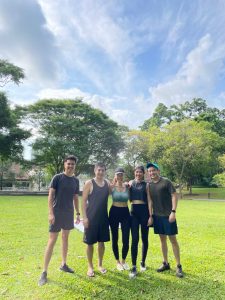 What's it like going to classes as a man?
It's always been fun coming to Barre claases, no matter if it's only with a few good men, or with a group of girls. I started with a mate who is also male, and we were great there as supports for each other, especially when we couldn't keep up with the girls in the class!
After a while, I also managed to pull along other guys and it's always great to hit a class together. But even when it's just me going solo, I just get in my zone and try to push myself as much as I can.
It can be a bit weird sometimes when the instructors yell out to "all the girls" or to "come on ladies", but I'm always happy to be included in the fun!
How has Barre helped you in your training and fitness?
WeBarre has been great in helping me work on all those muscle groups, as well as mobility and strength. These facets of fitness aren't directly addressed through my other workouts.
I'm getting more into spinning now as well. I feel that the balance of spin and Barre have given me the ability to have a more holistic exercise routine and work on different muscles to give myself rest days in between.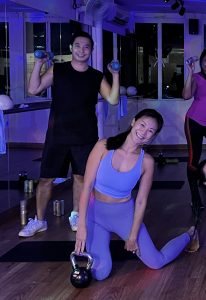 Should more men do Barre?
Absolutely. I would definitely encourage more guys to come to a WeBarre workout. It's not for everyone, but then again, what exercise is? But I definitely would advise the guys not to be put off by any preconceptions of the class.
It's always a friendly bunch, no matter whether it's the guys or girls, and it's always a great refreshing workout that I look forward to – especially the feeling when we are stretching after a tough class together!