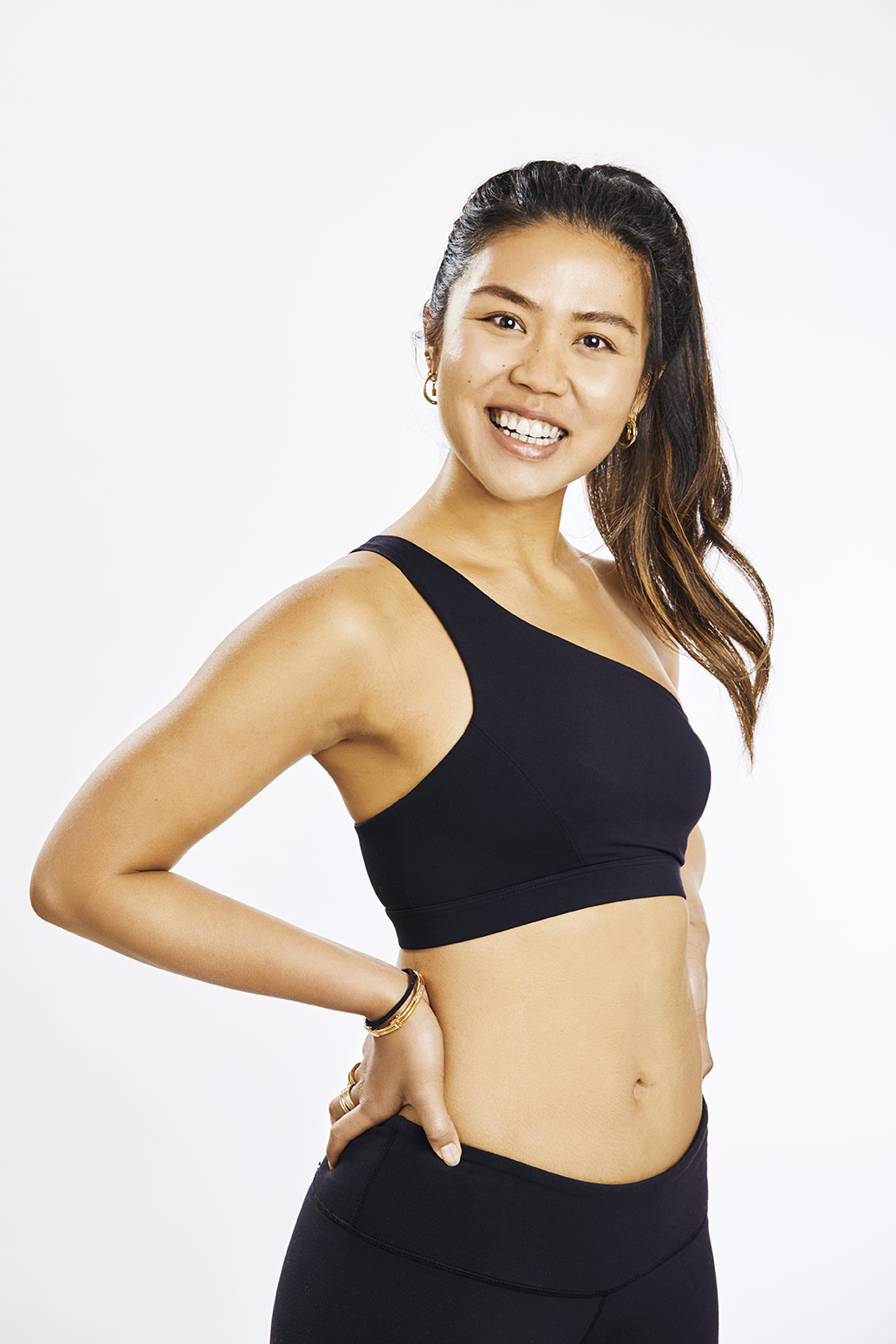 HAIRIN
Hairin's workout will leave you empowered & uplifted! She lived in New York for 7 years where she fell in love with barre before moving back to Singapore and then Hong Kong to teach at WeBarre. Known to get the party started on the dance floor (thus her love for barre!), her music playlists include everything from hip hop beats to cheeky throwbacks peppered with top 40 remixes & country.  Enthusiastic about wellness & adventures, she's always down for any activity that gets the heart pumpin'. She also runs a nutrition company when she's not hanging out with the squad at WeBarre!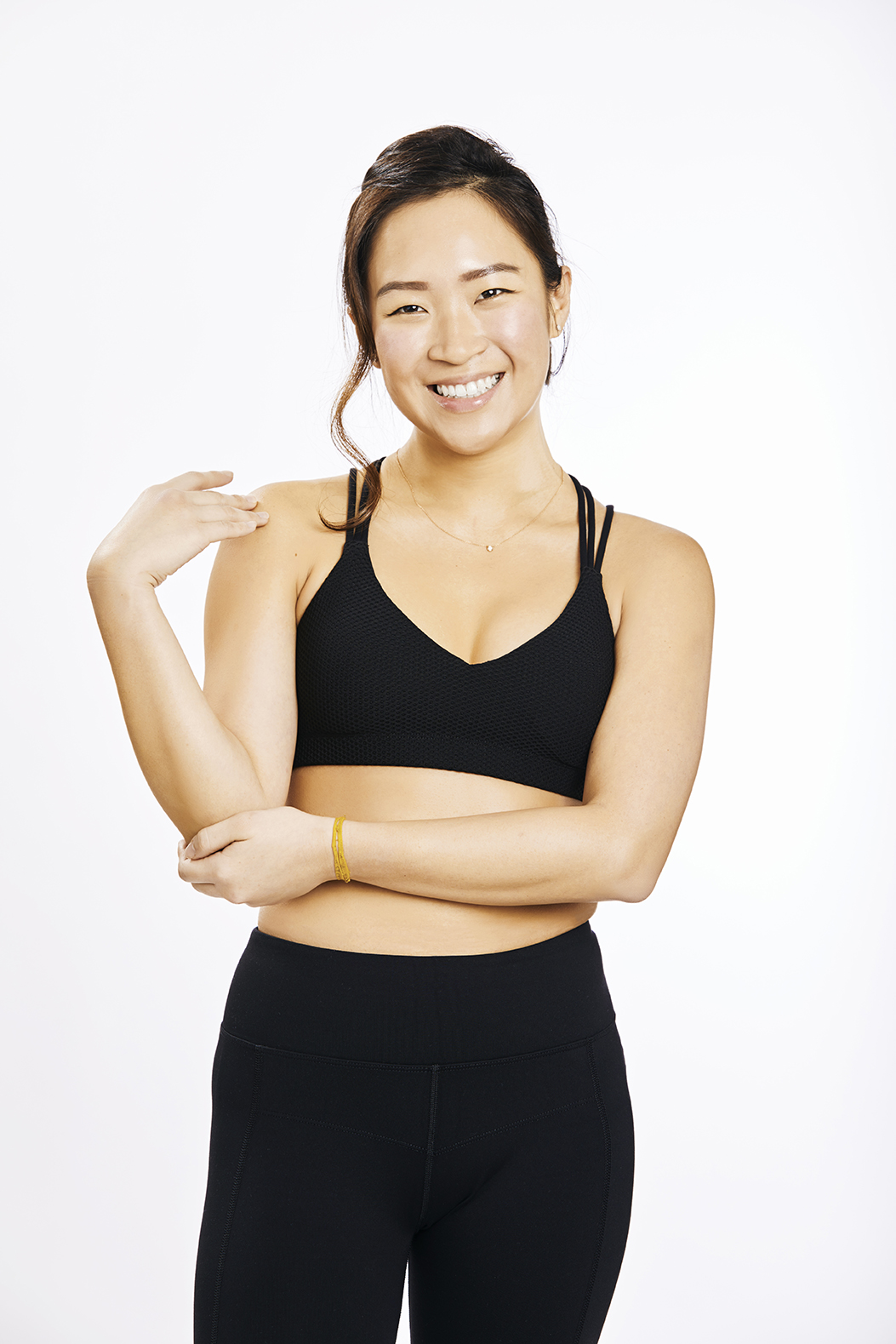 SANDRA
Sandra was one of the first WeBarre addicts when it opened in Singapore and moved to Hong Kong for love (we're on board with that!) A fitness addict and nature-lover, she enjoys exploring the great outdoors doing everything from skiing & diving to hiking & swimming. A true-blue boyband fan (Backstreet Boy's her fave!) you'll find familiar hits from the 90s' in her playlists amongst boyband classics. A finance analyst by day, Sandra brings out her fun after hours and can't wait to share her barre love with you!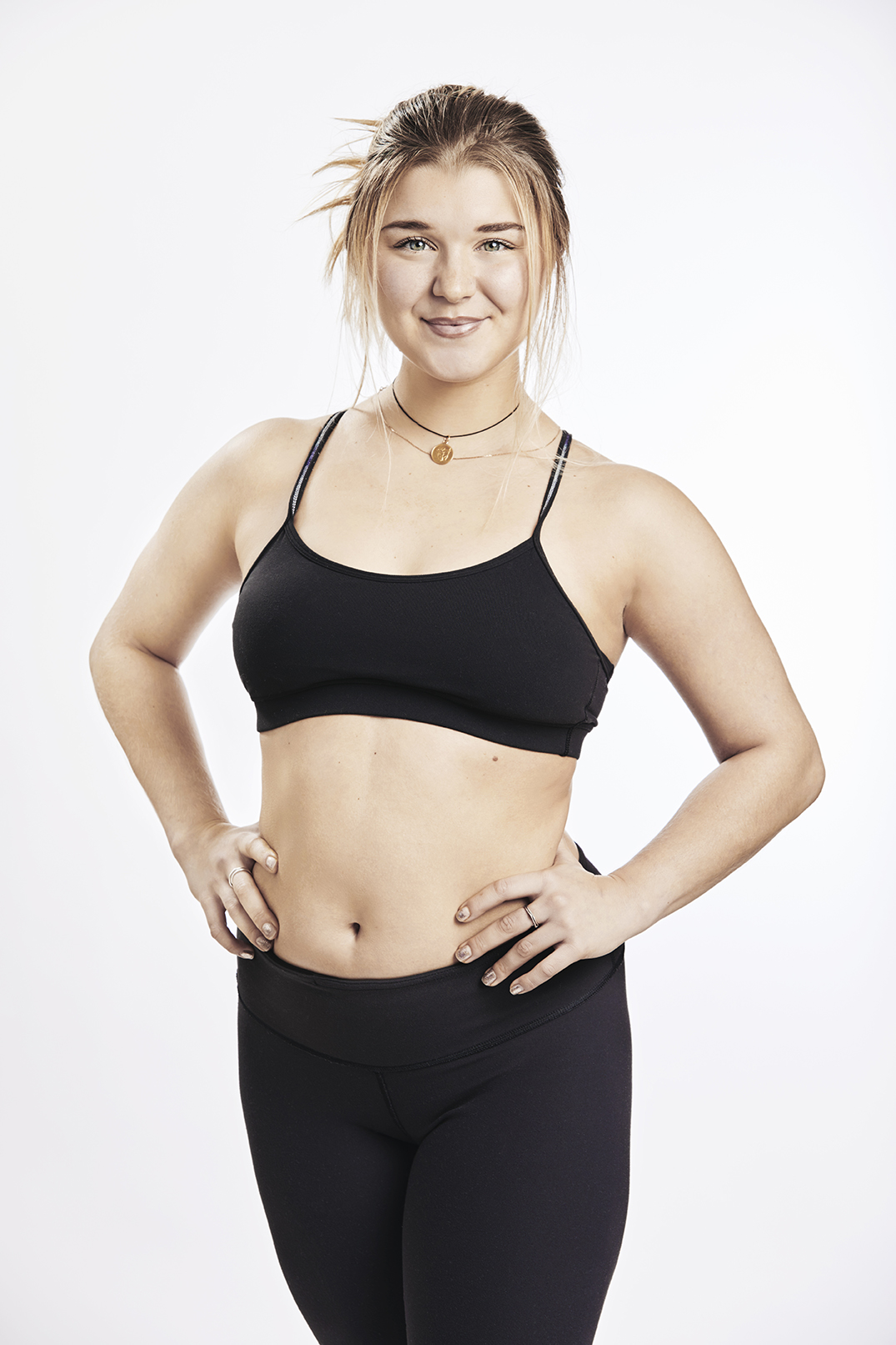 KAT
Our Canadian babe Kat came to Hong Kong to finish her studies 2 years ago and has since called Hong Kong her home! A competitive dancer and acrobat by training, she fell in love with barre as it took her back to her dancing roots. Kat's an indie music fan and you might find hits by Jai Wolf and Eric Prydz among other groovy tunes to accompany her classes that always pack a punch. When not at the barre, Kat can be found teaching yoga or in the kitchen brewing health tonics – now we know why this girl is so full of energy and life!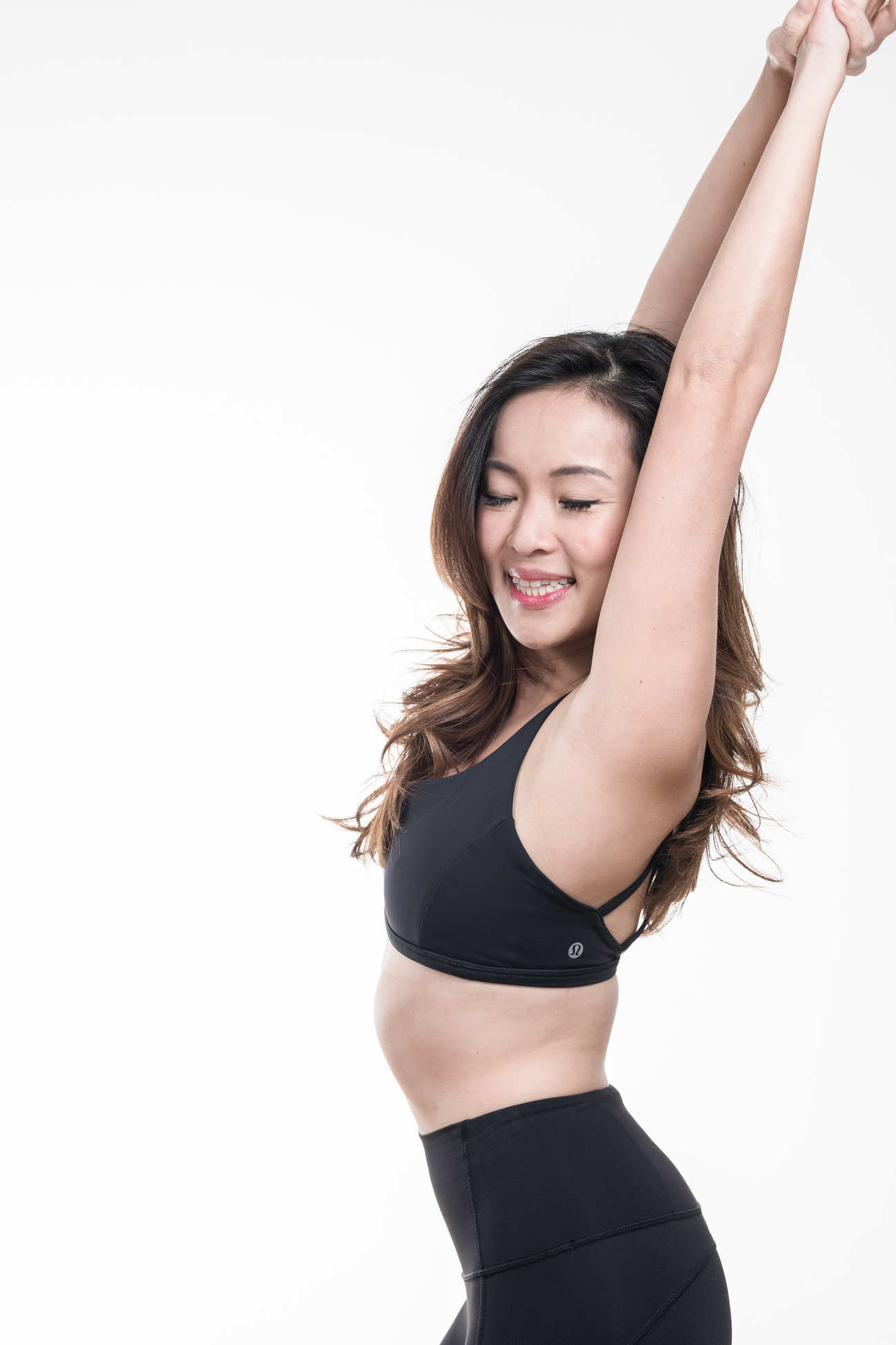 ANABEL
Anabel's workout is all about "tough love" and a "post-sweat sexy glow" is your reward. With certifications in Pilates, Kettlebells & Yoga, you will be guaranteed a killer workout. Be energized and inspired by her amazing energy and expect a satisfying, deep burn in her results-driven class. With a musician in the house, you know the music is going to get you pumpin' and into the groove!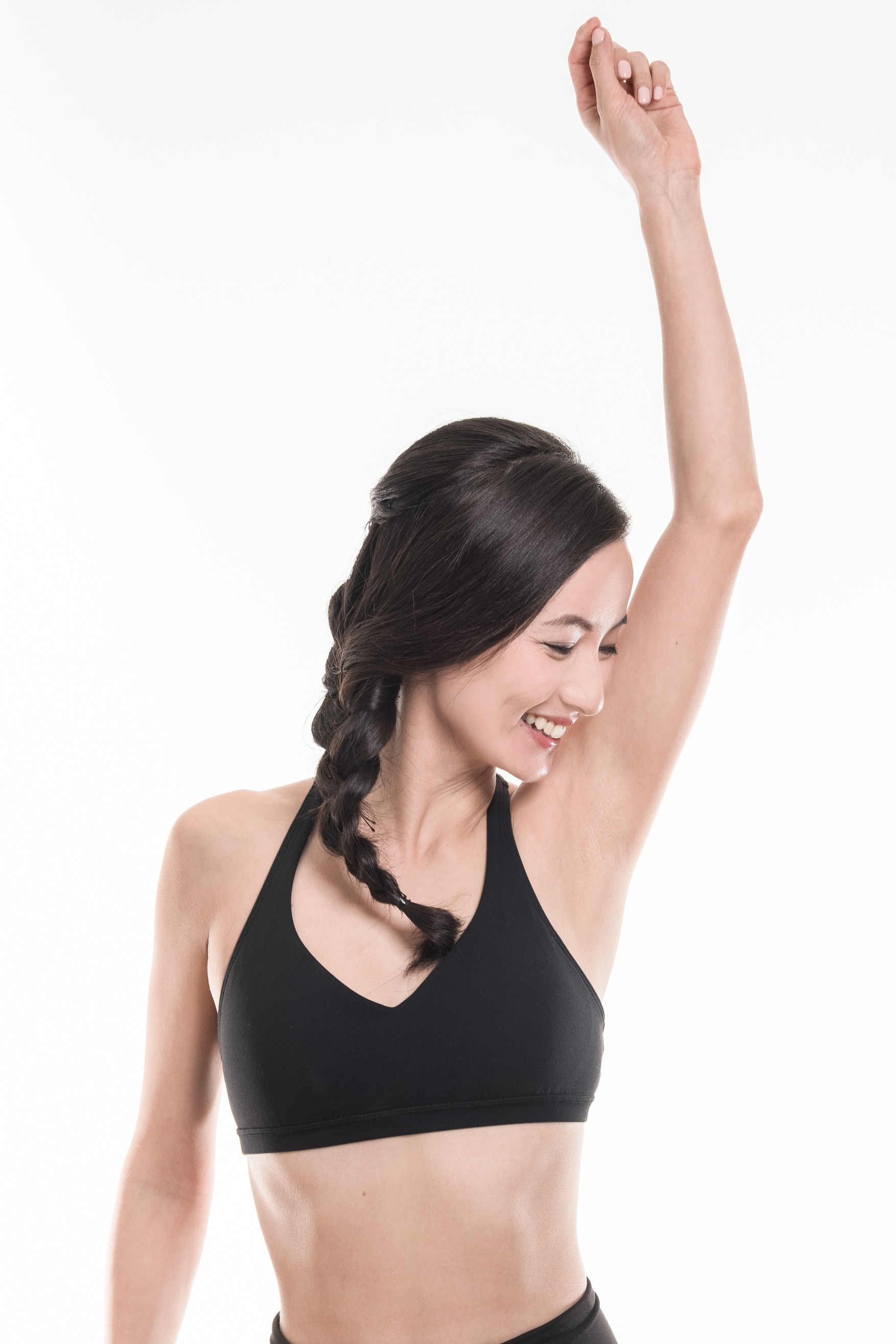 LINDA
Linda is our Aussie babe and she oozes positive vibes from the moment you meet her. A marketer by training, she has always been a fitness fanatic exploring different activities like pole-dancing & hiking! Being trained in Barre, Pilates & In-door cycling, she quickly fell in love with barre as it injects elements of dance with the energy of old-school aerobics. Headband anyone? Listen out for her classic throwbacks intertwined with top 40 remixes and get ready for an endorphine-pumping workout that will get you hooked!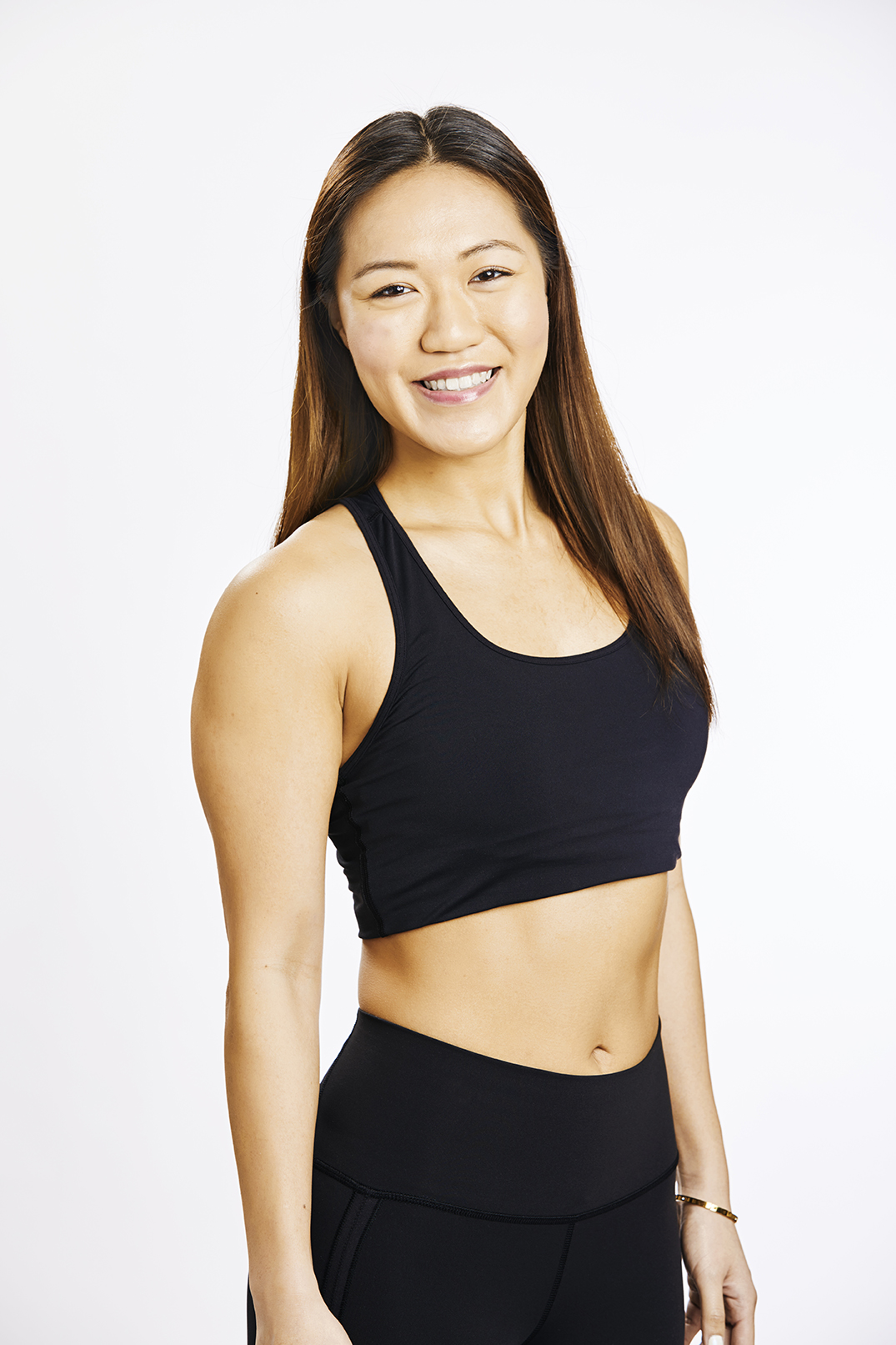 QUEENA
Queena will motivate you to get one more rep in just when you think you're about to drop. Born and raised in HK she's a PR executive by day creating events in Asia and a fitness enthusiast by night. When not teaching barre she can be found whipping up delicious desserts at home, hanging upside down entwined in aerial silks or pushing her limits at a fitness class. Also an indie rock fan you'll find tunes by Future Animals & Massive Attack amongst other danceable tracks in her class. A true believer in the power of movement to change your life, you'll leave her class feeling accomplished and ready to take on the day, game strong!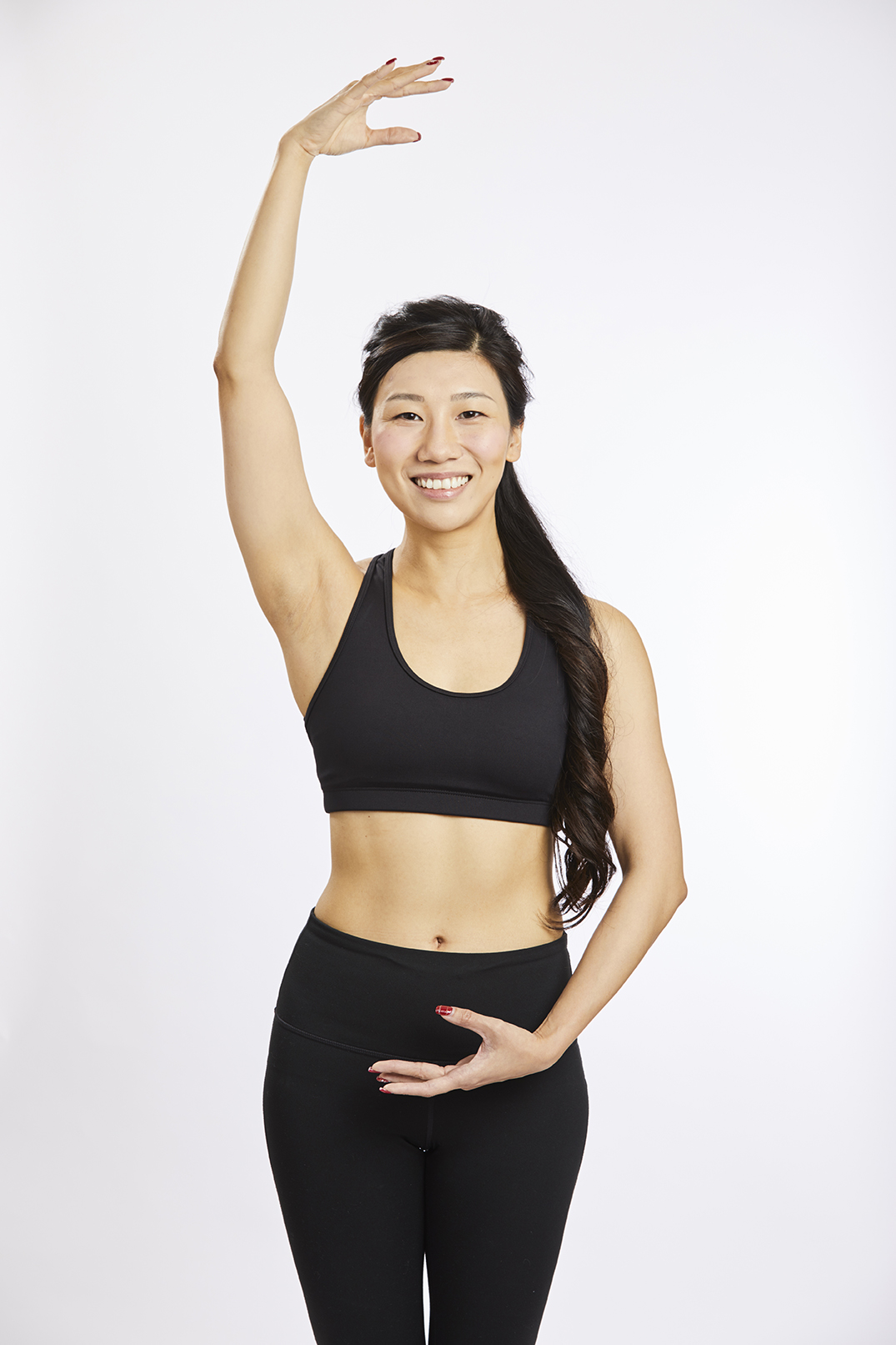 KATE
A Hong Kong native, Kate's positive energy and sweet smile are contagious. Her love affair with fitness began with pole dancing and aerial silks which then led her to try barre in order to perfect her alignment. After discovering the benefits of barre she can't live without it! This girl is the biggest Disney fan we've seen- not only does she own hundreds of Duffy soft toys, she also makes a pilgrimage to Disneyland every month! Disney-themed songs are her absolute favourites! Don't be deceived by her elegant appearance, her classes will work deep into your glutes and thighs!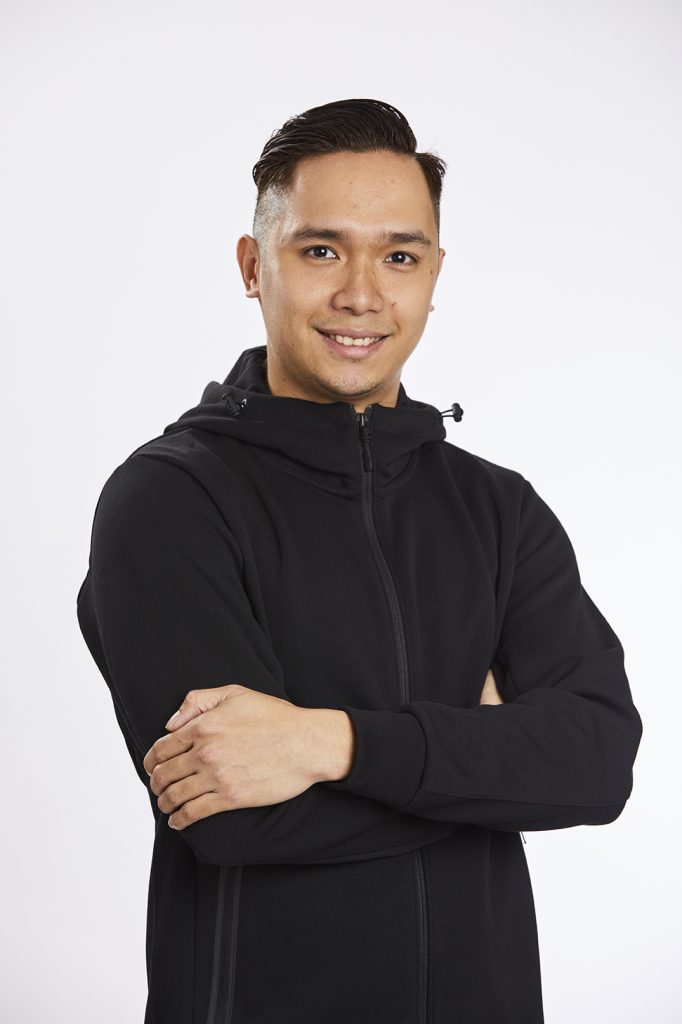 DERICK
Derick was born to dance – from dancing to barre, he's your man! Hailing from the Philippines, Derick moved to Hong Kong 7 years ago to pursue a career in dancing and has never looked back! He fell in love with barre when he found that it helped his dancing by correcting his posture and alignment. Don't be fooled by his moves on the dance floor, he's also a great cook! You'll hear everything from R&B & Hip-Hop to K-pop & dance remixes in his classes & he's passionate about having all his students reach their fitness goals!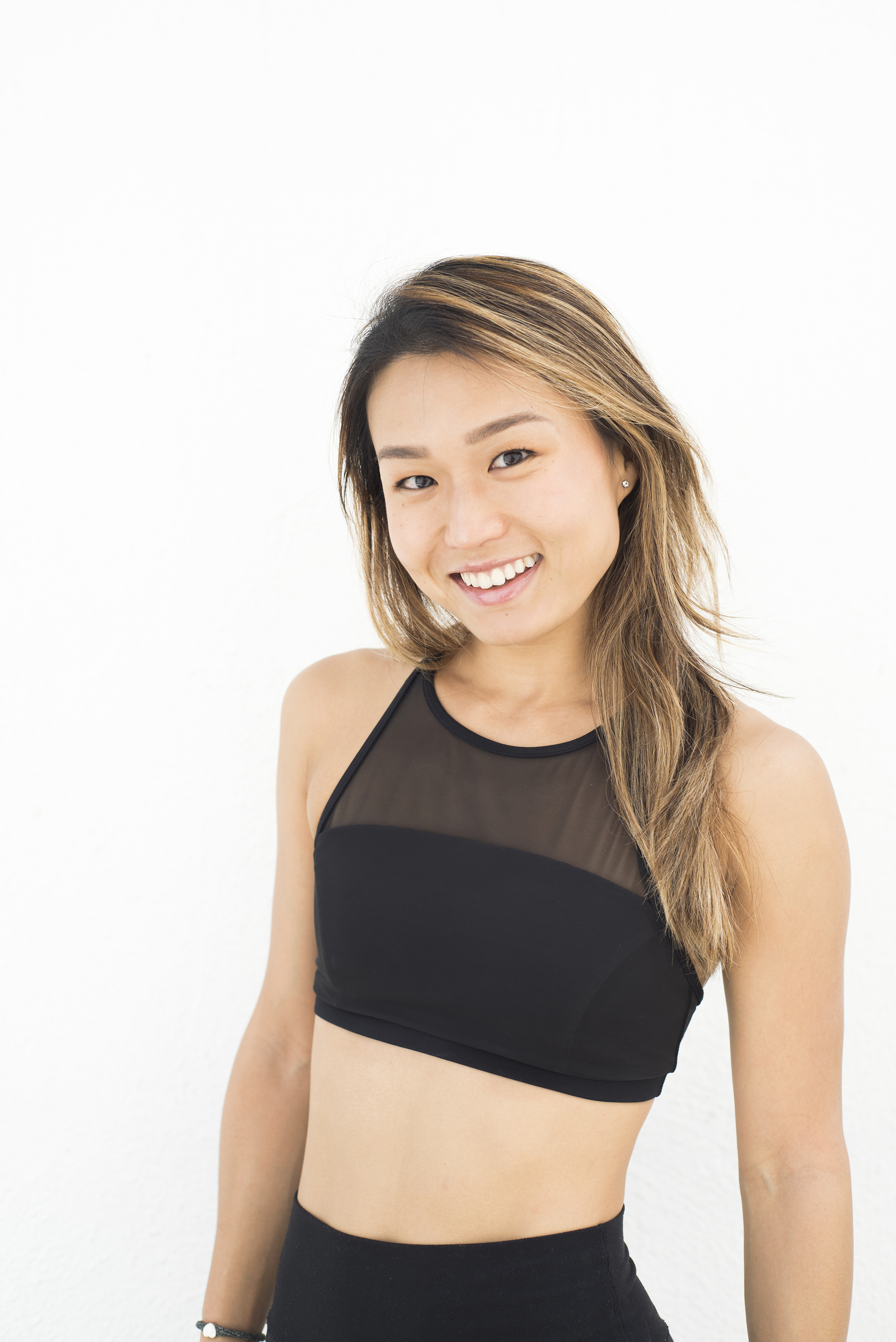 JANICE NG
Janice is a fitness addict who loves trail running, spinning, hiking, pilates and of course BARRE! Born and raised in Hong Kong but educated in California, Janice discovered barre 3 years ago and has since been hooked. A childhood ballerina who passed Grade 8 ballet with distinction, you'll find that her workouts skew towards beautiful choreography. Also pilates-certified she pays extra attention to alignment so you know you'll be looked after in class! And did we mention her insane abs?!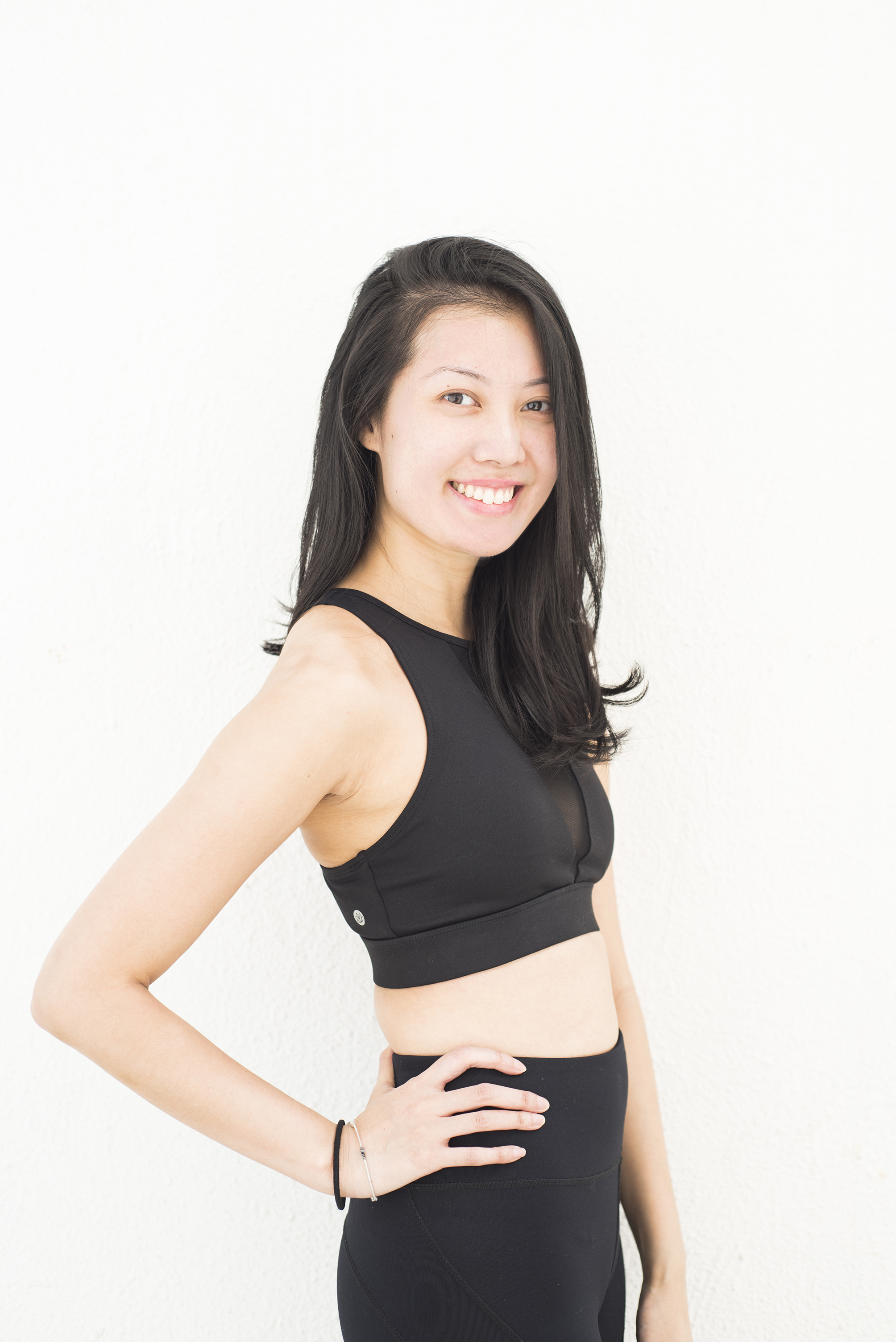 JAN T
Born and raised in London, Jan moved to HK after graduating university to work in recruiting. Cheeky and full of sass, Jan's class will keep you wanting more! A ballet, tap and jazz enthusiast, Jan discovered barre 2 years ago when she was looking for a workout that combines cardio and strength and became hooked when she saw a huge change in her body after doing barre! Expect K-pop, hip-hop and tunes from Disney in her class and always a good time!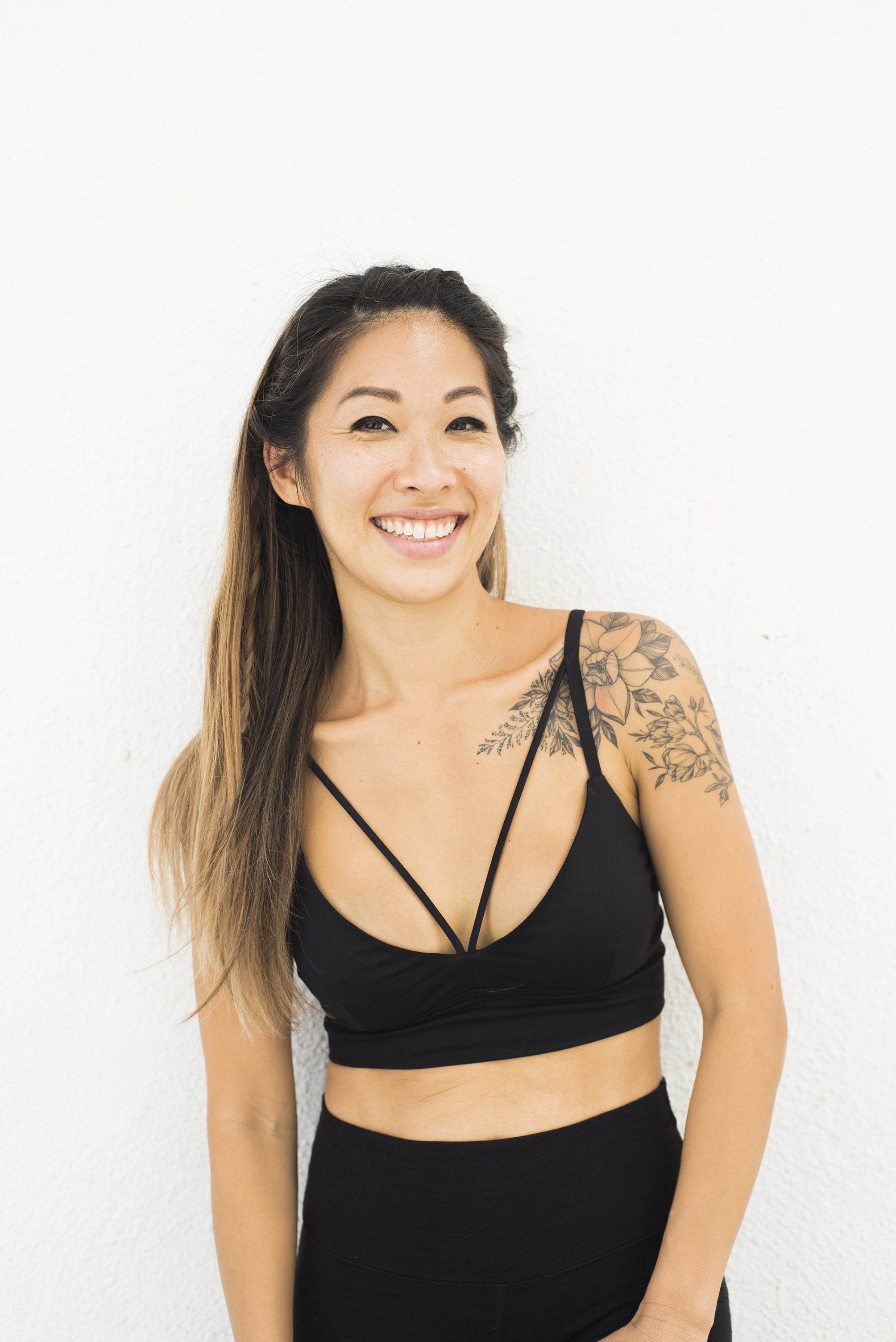 KEIKO
Energizer bunny Keiko is a super active mom of 3 who moved to Hong Kong for love 15 years ago and has since called HK home! Half Japanese, half Shanghainese, she was hooked onto the barre burn after her very first workout. When not at the barre, she can be found homeschooling her kids, taking beautiful portraits of newborns and children or taking full advantage of HK's vibrant nightlife! Expect club-friendly dance hits in her class – current faves include City of Dreams, L'amour Toujours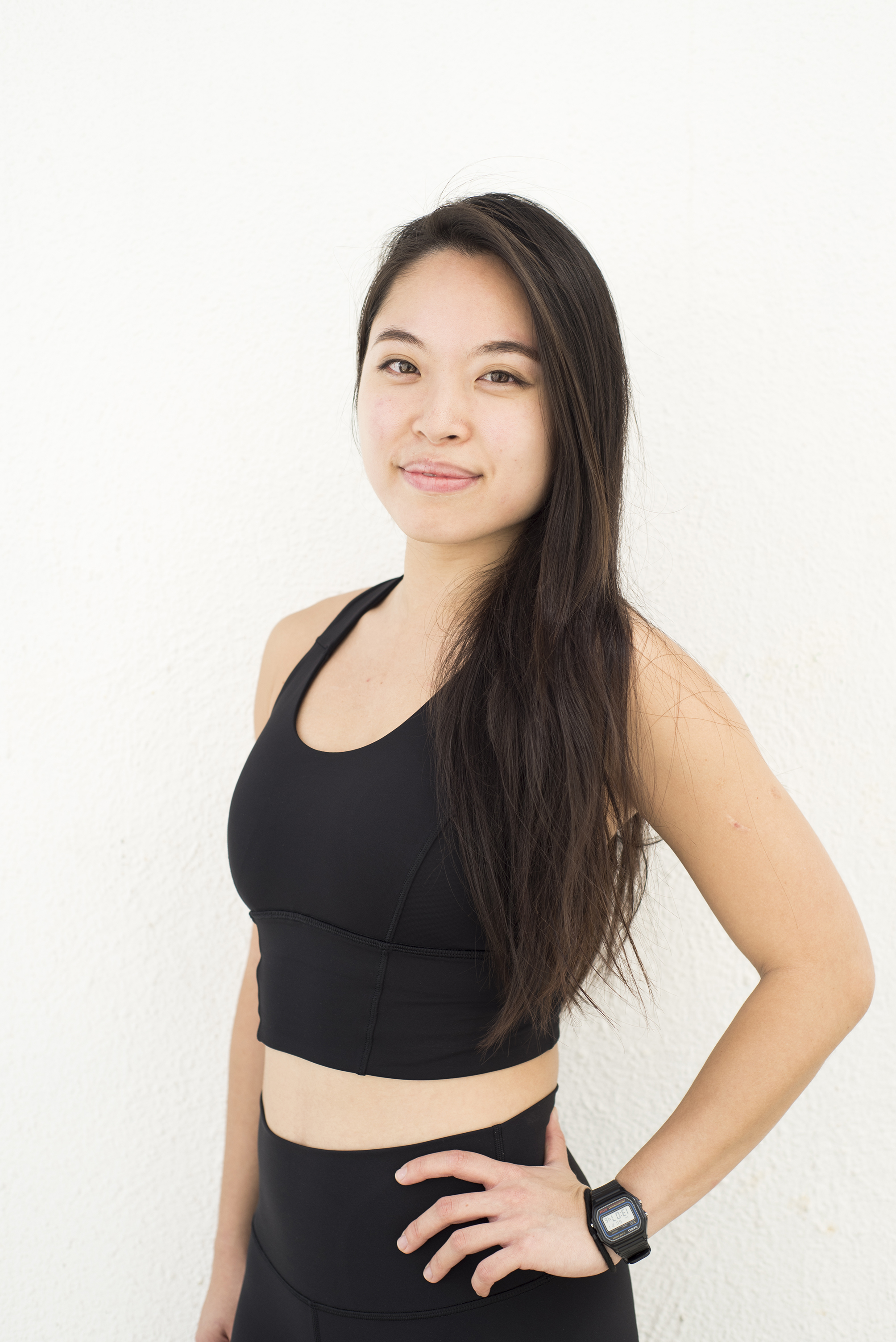 WING
Born in Hong Kong Wing is our in-house contemporary dancer who spent a year in Italy to complete her dance training. Passionate about dance, she fell in love with barre because it incorporates strength and mobility to build a strong and controlled core, essential for all those complicated dance moves! In class expect radio-friendly hits from John Mayer and Ed Sheeran, always done to beautiful choreography. As an instructor Wing is always encouraging, offering hands-on postural adjustments so you'll always be making an improvement!