Instructors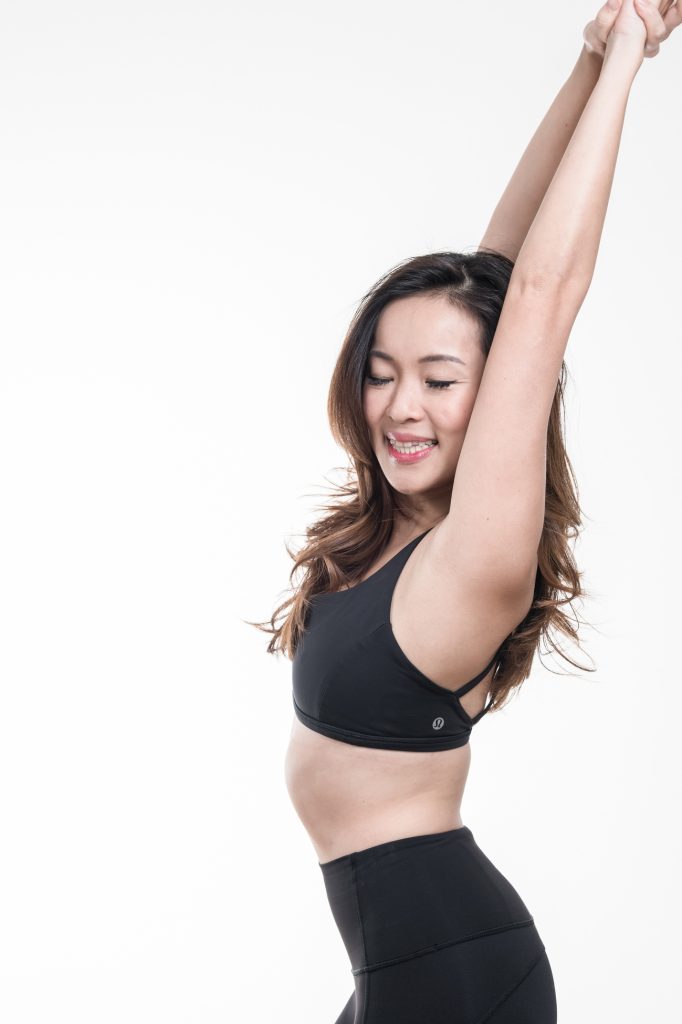 Anabel's workout is all about "tough love" and a "post-sweat sexy glow" is your reward. With a background as a professional musician (flute & piano!) and training in Pilates, HIIT & yoga, you will be guaranteed a killer workout made fun with the most eclectic music playlists – anywhere from Joss Stone to Imagine Dragons and maybe even a cheeky nod to Bach and Rachmaninoff. This girl can't wait to share her love for all things barre and plié together to build a stronger you!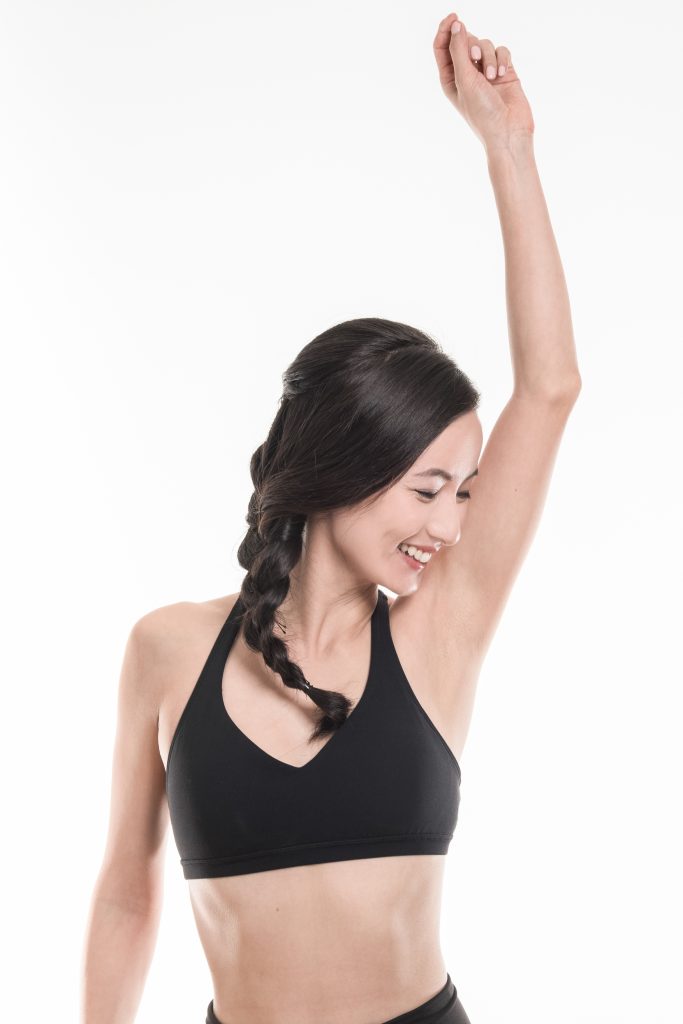 Linda is our resident Aussie babe and she oozes positive vibes from the moment you meet her. A marketer by training, she has always been a fitness fanatic exploring different activities like pole-dancing & hiking! Being trained in Barre, Pilates & In-door cycling, she quickly fell in love with barre as it injects elements of dance with the energy of old-school aerobics. Headband anyone? Listen out for her classic throwbacks intertwined with top 40 remixes and get ready for an endorphine-pumping workout that will get you hooked!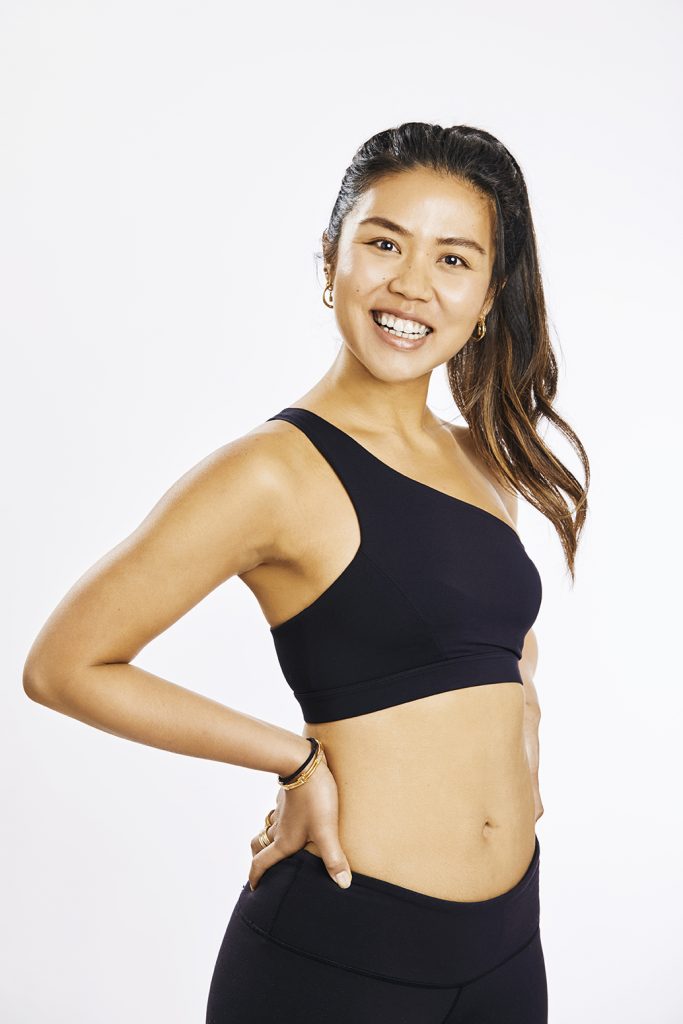 Hairin's workout will leave you empowered & uplifted! She lived in New York for 7 years where she fell in love with barre before moving back to Singapore and then Hong Kong to teach at WeBarre. Known to get the party started on the dance floor (thus her love for barre!), her music playlists include everything from hip hop beats to cheeky throwbacks peppered with top 40 remixes & country. Enthusiastic about wellness & adventures, she's always down for any activity that gets the heart pumpin'. She also runs a nutrition company when she's not hanging out with the squad at WeBarre!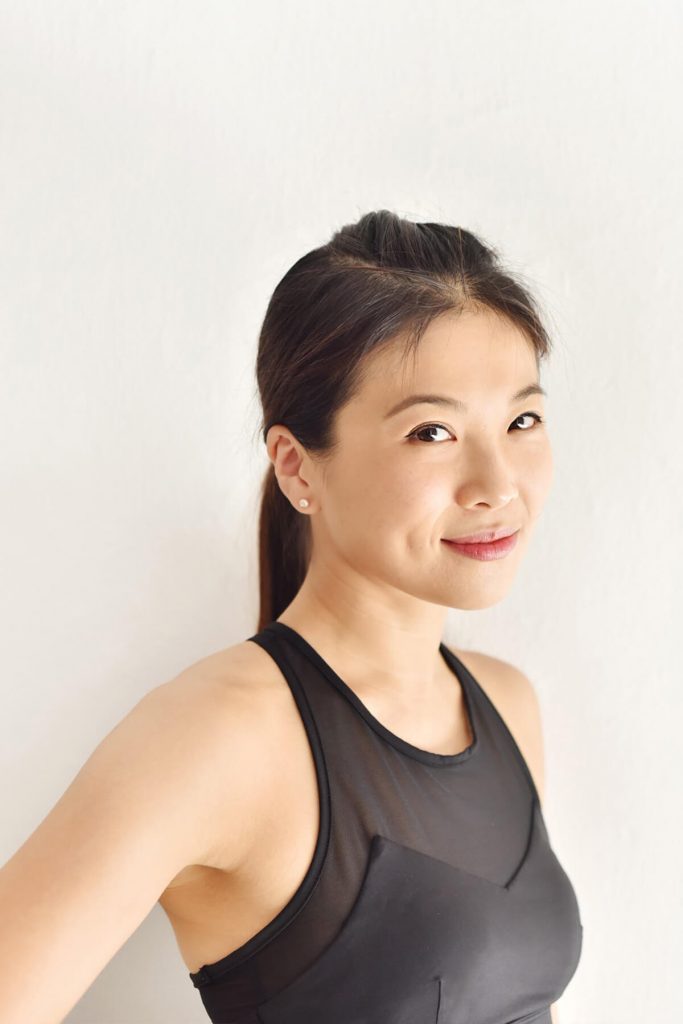 Cheery and chipper Frances will make sure that you leave class with a smile on your face! Born and raised in Hong Kong she works in the medical field while not hanging out with the #WeBarreSquad. Driven by a fierce sense of purpose she takes both the ups and downs of life all in her stride with her head held high. Expect tunes that empower and celebrate in her playlists as she motivates everyone in her class to step into their greatest selves!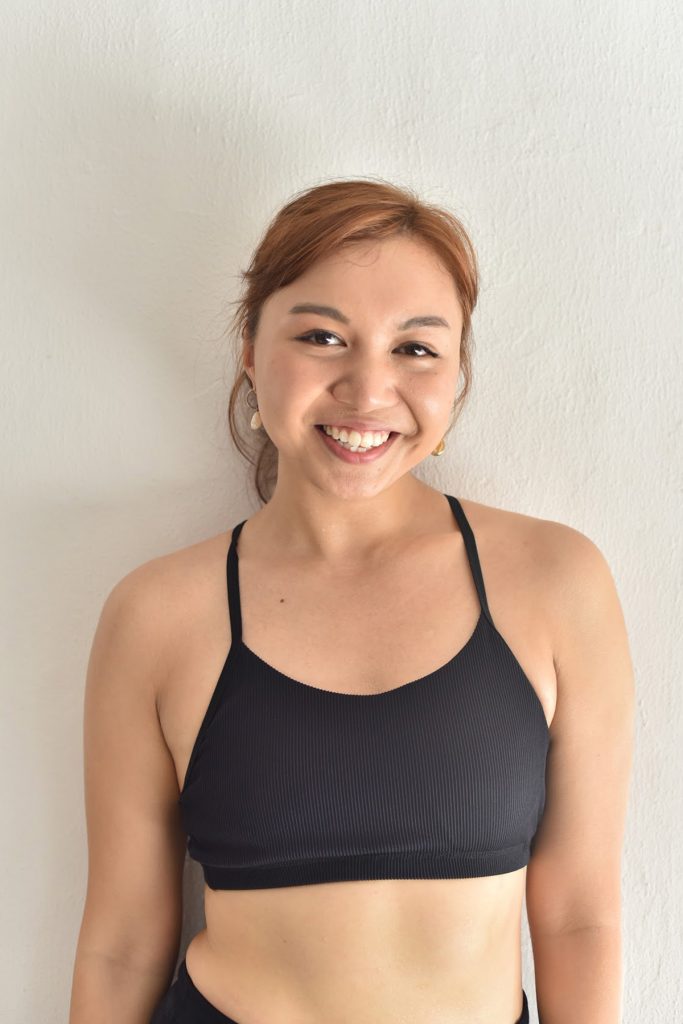 Solicitor by day and barre instructor by night Heike has more than 10 years of Chinese dance training under her belt! A native to Hong Kong, she is a dancer at heart and loves barre for its root in dance as well as its ability to express emotion through music. She hopes that her classes are challenging yet fun and wants people to draw on each other's collective energy to push to their limits in class. During her free time she loves spending time in nature and expanding her repertoire of home-cooked recipes.
Pearl is a recent Hong Kong transplant who hails from Bangkok where she was an indoor cycling instructor while working as a marketer for a food delivery start-up. She moved to Hong Kong for love and to pursue her passion for fitness full-time. Pearl's trademark is a high sweat and high energy class with a killer playlist filled with tunes that will motivate and inspire you to give it your all in class. She is one of the sweetest and most down-to-earth girl who loves whipping up a good home-cooked meal so get ready to trade recipes with her after class!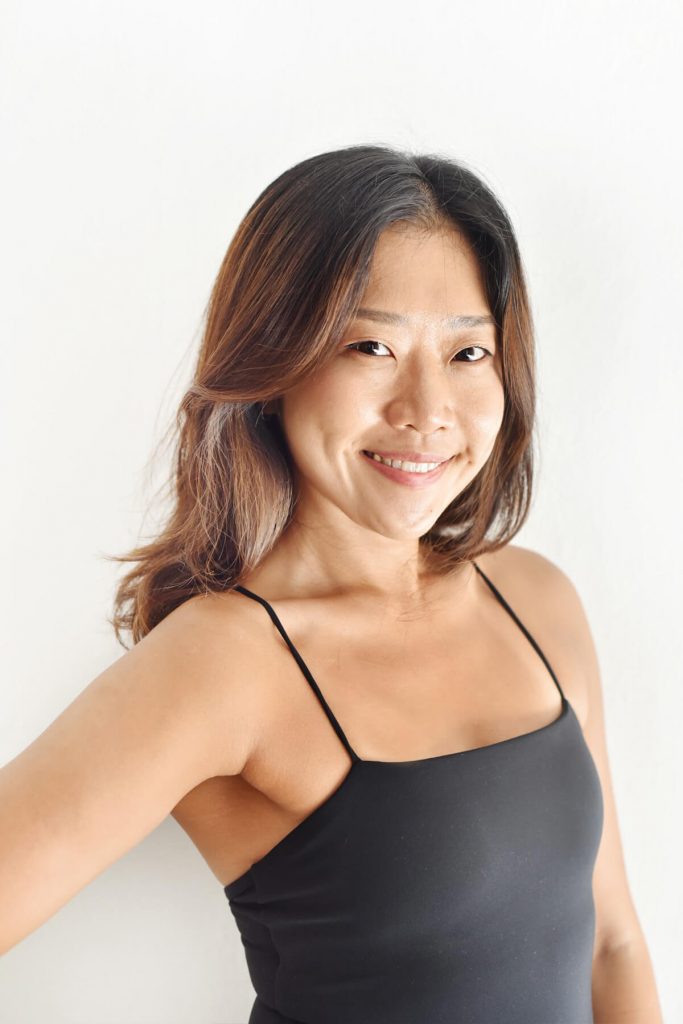 A movement enthusiast and avid traveller, Juju has lived, studied and immersed herself in various countries before making Hong Kong her home. Her love of dance and yoga brought her to stumble across WeBarre earlier this year and was immediately hooked onto the lively and fun vibes in class! Her classes are all about empowerment, pushing you past your comfort zone during class and emerging feeling stronger and more beautiful. JuJu is also trained as a yoga and dance teacher so you know her classes will be full of graceful movements (but don't let that fool you, that burn will still be there!)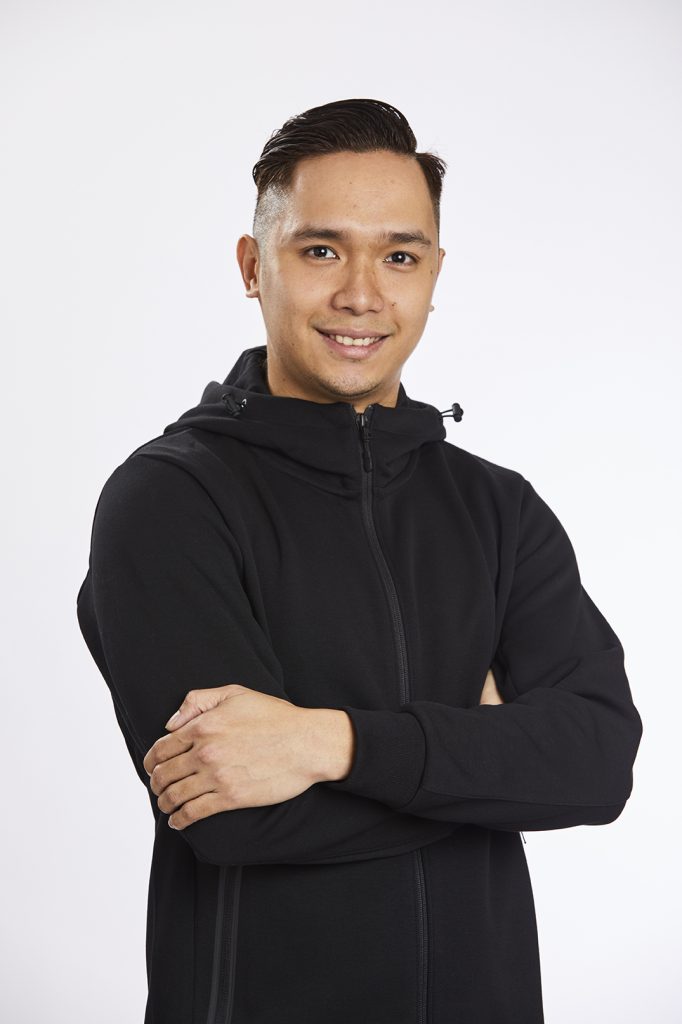 Derick was born to dance – from dancing to barre, he's your man! Hailing from the Philippines, Derick moved to Hong Kong 7 years ago to pursue a career in dancing and has never looked back! He fell in love with barre when he found that it helped his dancing by correcting his posture and alignment. Don't be fooled by his moves on the dance floor, he's also a great cook! You'll hear everything from R&B & Hip-Hop to K-pop & dance remixes in his classes & he's passionate about having all his students reach their fitness goals!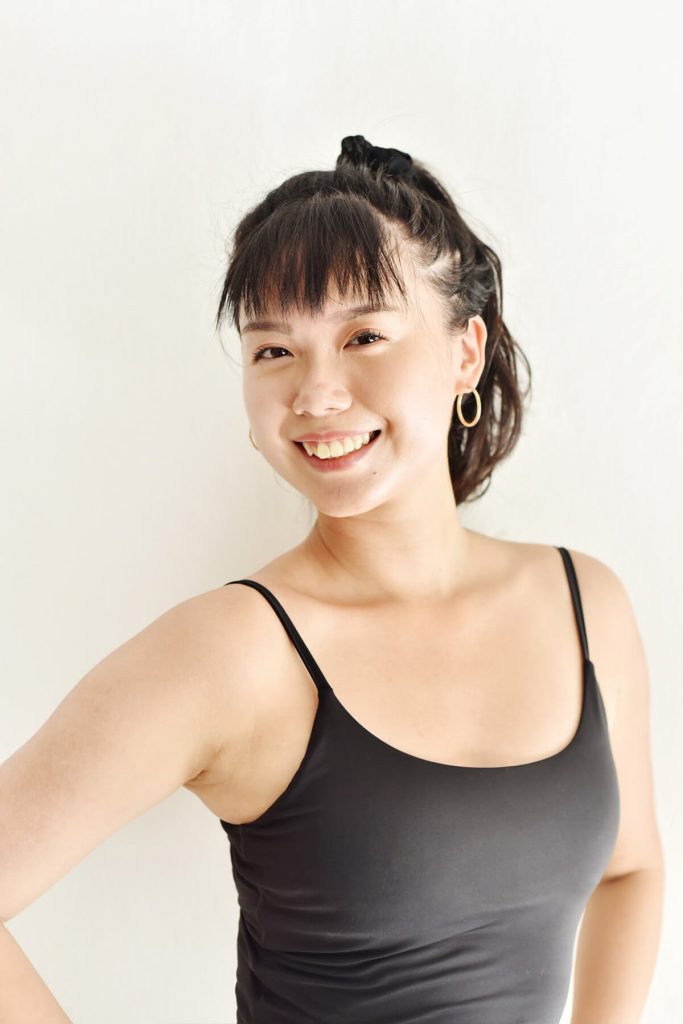 Malena is an energizer bunny that will motivate you to lift your heels just one inch higher in your releves. A dancer at heart and part of her university's champion dance squad, Malena does it all- contemporary, ballet, jazz, chinese and latin dance. A true millennial, her current favourite past-times includes buying house plants and keeping them alive (tips are welcome!) Oldies (but goodies!) like I Will Survive, Butterfly and anything Britney are what you're gonna hear in class!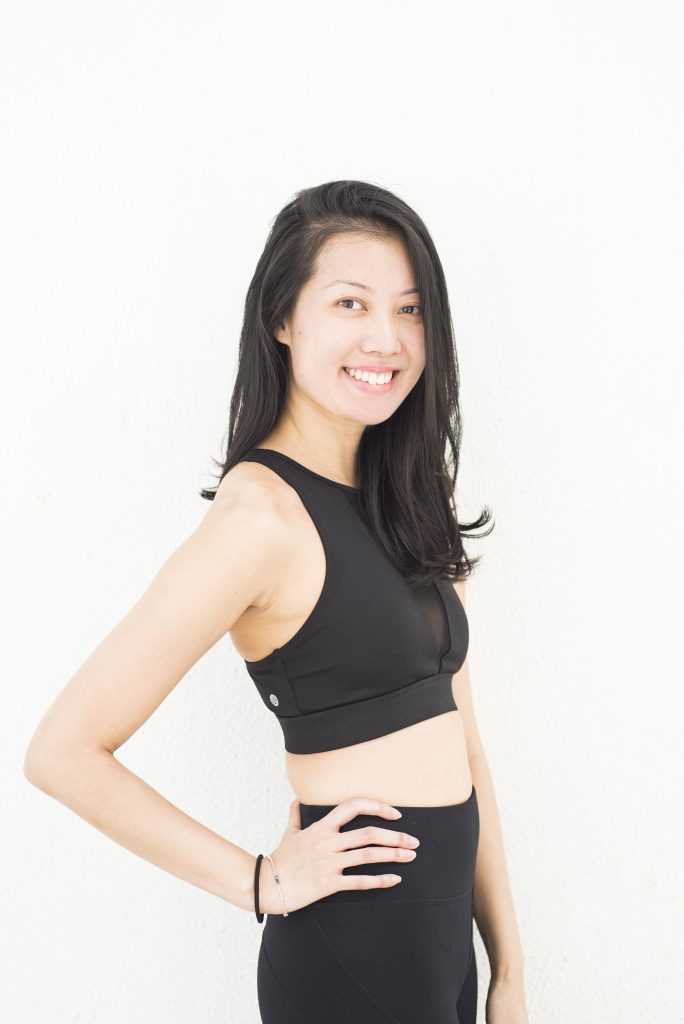 Born and raised in London, Jan moved to HK after graduating university to work in recruiting. Cheeky and full of sass, Jan's class will keep you wanting more! A ballet, tap and jazz enthusiast, Jan discovered barre 2 years ago when she was looking for a workout that combines cardio and strength and became hooked when she saw a huge change in her body after doing barre! Expect K-pop, hip-hop and tunes from Disney in her class and always a good time!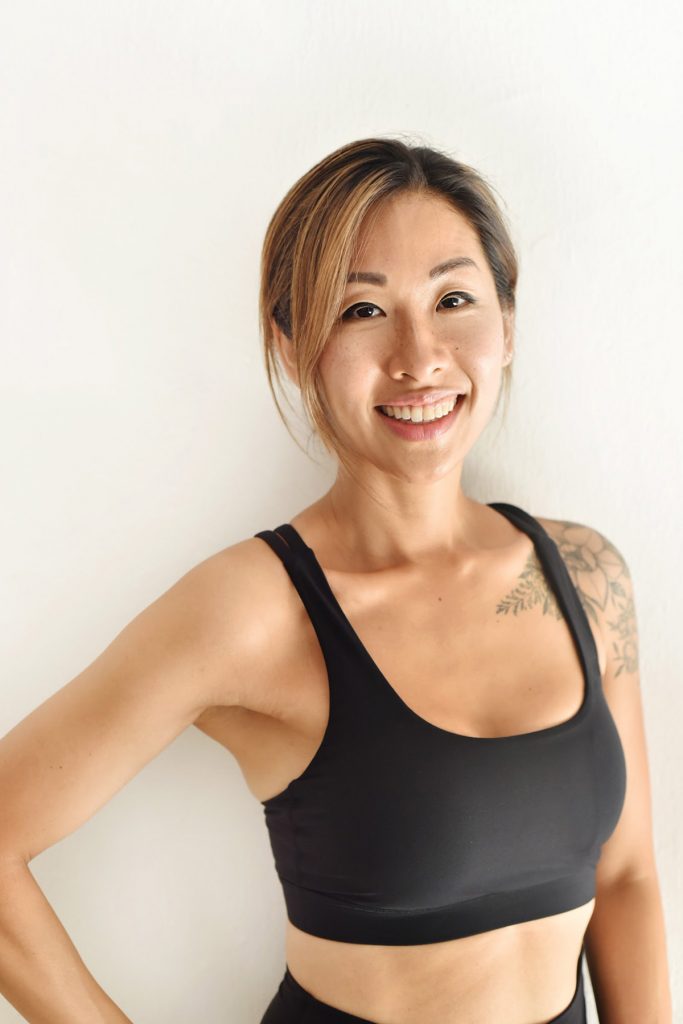 Energizer bunny Keiko is a super active mom of 3 who moved to Hong Kong for love 15 years ago and has since called HK home! Half Japanese, half Shanghainese, she was hooked onto the barre burn after her very first workout. When not at the barre, she can be found homeschooling her kids, taking beautiful portraits of newborns and children or taking full advantage of HK's vibrant nightlife! Expect club-friendly dance hits in her class – current faves include City of Dreams, L'amour Toujours.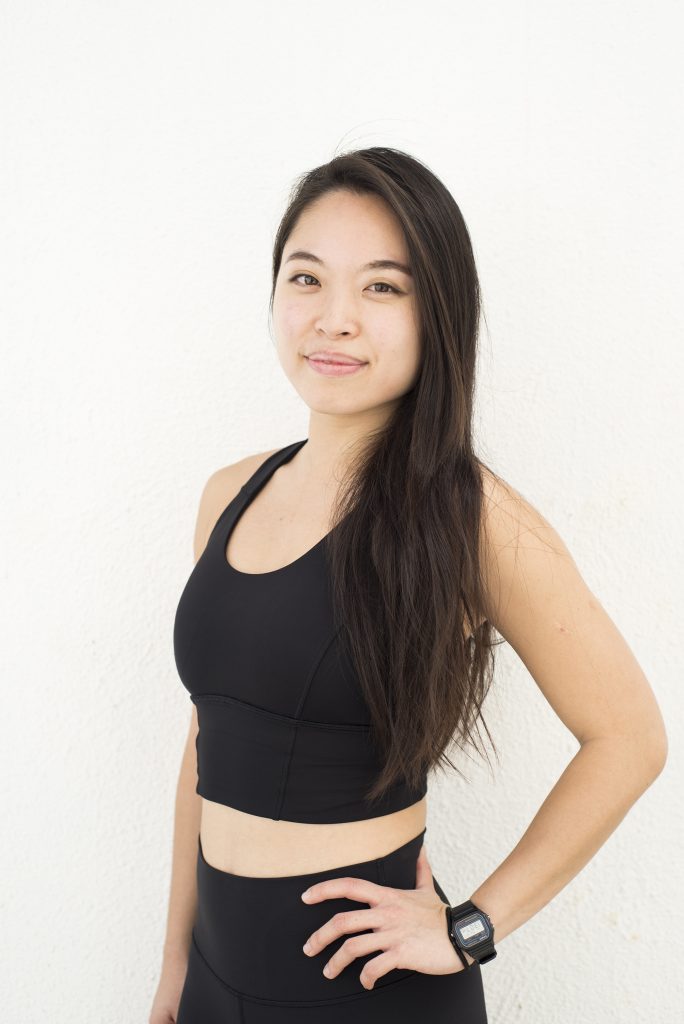 Born in Hong Kong Wing is our in-house contemporary dancer who spent a year in Italy to complete her dance training. Passionate about dance, she fell in love with barre because it incorporates strength and mobility to build a strong and controlled core, essential for all those complicated dance moves! In class expect radio-friendly hits from John Mayer and Ed Sheeran, always done to beautiful choreography. As an instructor Wing is always encouraging, offering hands-on postural adjustments so you'll always be making an improvement!