By Pei Ni Chua
If your 2020 resolution was to reduce animal harm and to eat healthier, here's a gorgeous take on a traditional Christmas dessert by long-time client and healthy recipe creator Pei Ni aka @the_scientific_chef on Instagram!
"Switch up butter and eggs with healthful alternatives like avocado and flax, and add moisture with beets," suggests Pei Ni. That's one way of getting your veggies in this Christmas!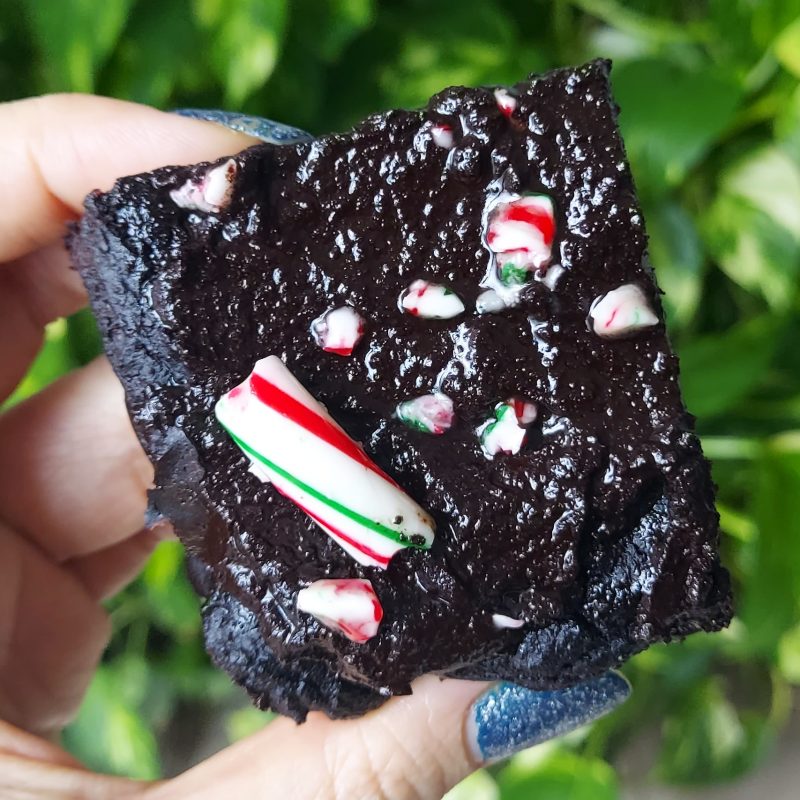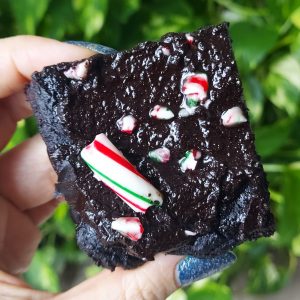 Ingredients
Serves 8
Wet ingredients
1 cup milk of your choice
2 tbs maple syrup
2 small cooked beetroots (about 1/3 cup)
1/2 ripe avocado
1 candy cane (crushed)
Dry ingredients
1 cup of almond flour
1/2 cup of cacao powder
2 tbs brown sugar
1 tbs ground flax
1 tsp baking soda
pinch of salt

Glaze (optional, but it tastes really good and makes it pretty too)
1/4 cup of coconut oil
2 tbs of soy milk
2 tbs of maple syrup
1/4 cup of cacao powder
pinch of salt
Instructions
1) Warm the soy milk in a pan and add the crushed candy cane.  Stir til the candy cane is completely dissolved.  If you don't have any candy canes or peppermint candies on hand, you can also substitute 1/2 tsp of peppermint extract and add a little more maple syrup instead.
2) Once the milk has cooled, add all the wet ingredients into the blender. Blend until smooth.
3) Add the wet ingredients to the dry and mix until everything is evenly distributed.  
4) Pour the mixture into a lined 9.5inch by 5.5 inch loaf pan.  Bake at 175 degrees Celsius for 30 minutes.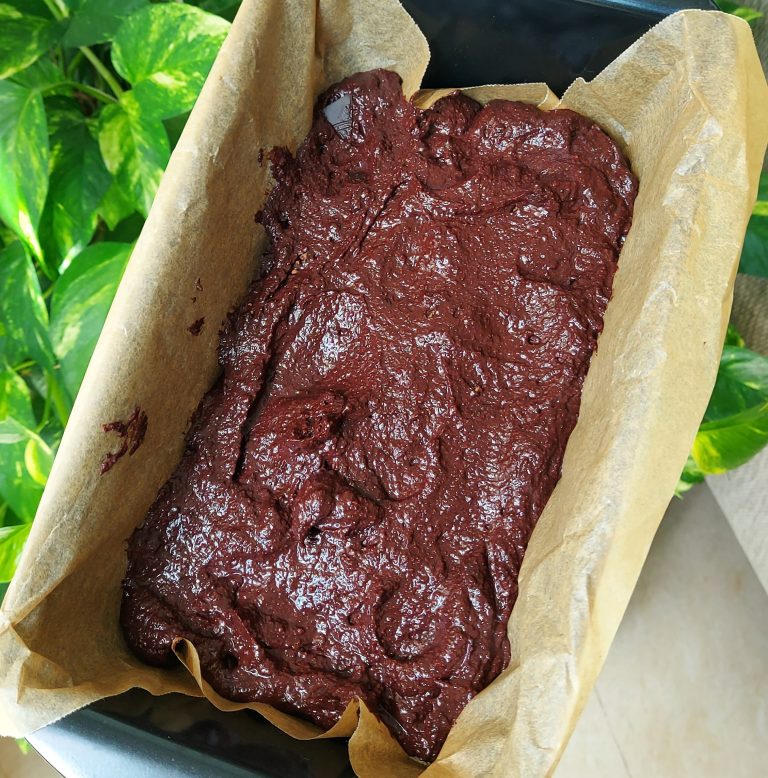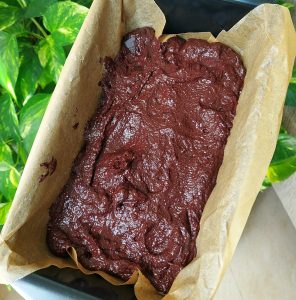 5) While the brownie is cooling, whisk the ingredients for the glaze together. Once the brownie is completely cool, pour the glaze over the top and let it set in the fridge.  When you are about to serve, sprinkle some crushed candy canes over the top.