By Joie Goh
Currently expecting or have recently delivered, and wondering if WeBarre Pre & Post Natal classes are for you? Be inspired by new mama Anabel Chew and mama-to-be Pearl Grover, as they talk about how giving birth or being pregnant during a pandemic didn't stop them from getting stronger.
The Non-stop Warrior
If you've been regularly taking our virtual classes, you would've seen our co-founder Anabel teaching regular WeBarre classes up to her 37th week of pregnancy. And if that's not impressive enough, she returned to teaching just mere weeks after welcoming her lovely baby girl!
How does she do it? "Just the WeBarre workout!" says Anabel.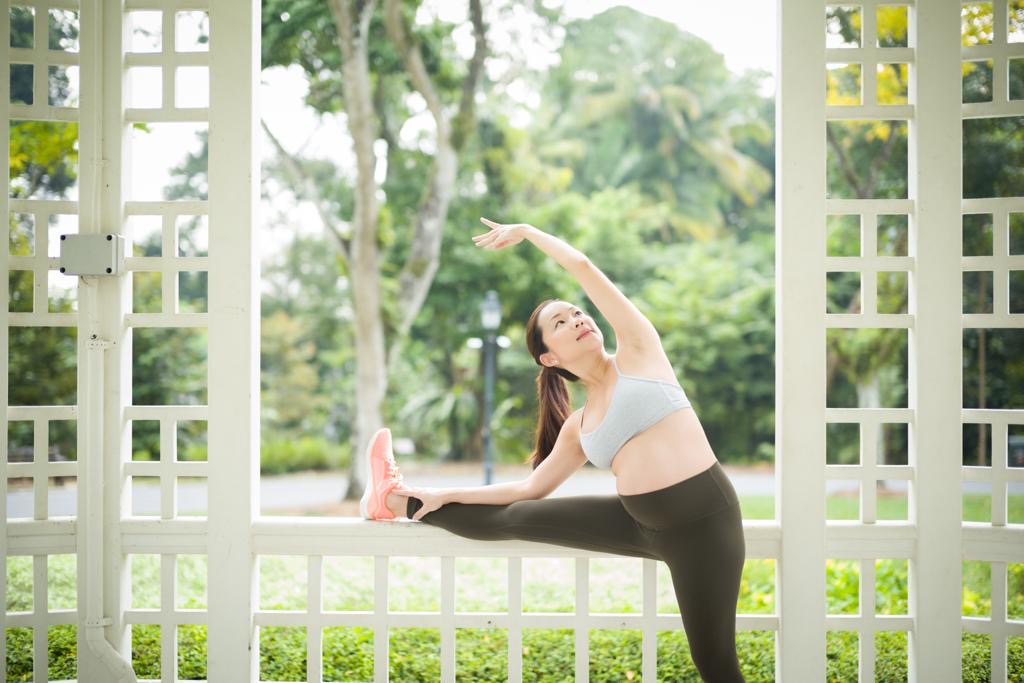 Finding prenatal pilates classes too slow for her and needing a higher "burn factor", Anabel realized that the WeBarre workout was the perfect one for her all along. "It's low-impact, easily modified for prenatal clients and always delivers on the burn," she explains. "I love that I can continue staying active like I used to, by making some modifications."
On top of teaching 6 to 8 classes weekly, Anabel also attends one WeBarre Pre & Post Natal class per week. "The classes work at a slower pace so that we can be more mindful when we move," she says. "As our pregnant bodies changes almost every week, we are constantly adapting to these changes."
The classes also focus on things like core activation and pelvic floor strengthening, which are crucial for delivery and recovery.
"My birth process was like a HIIT class – you need the stamina and strength to power through!" she says. The prenatal classes, like all other WeBarre classes, are great for building endurance. And it's something that definitely came in handy for her 24-hour-long labour!
"Being bodily aware and understanding my body helped me gain confidence through my birthing journey and trust my body to deliver my baby safely and calmly – no screaming required!" she adds.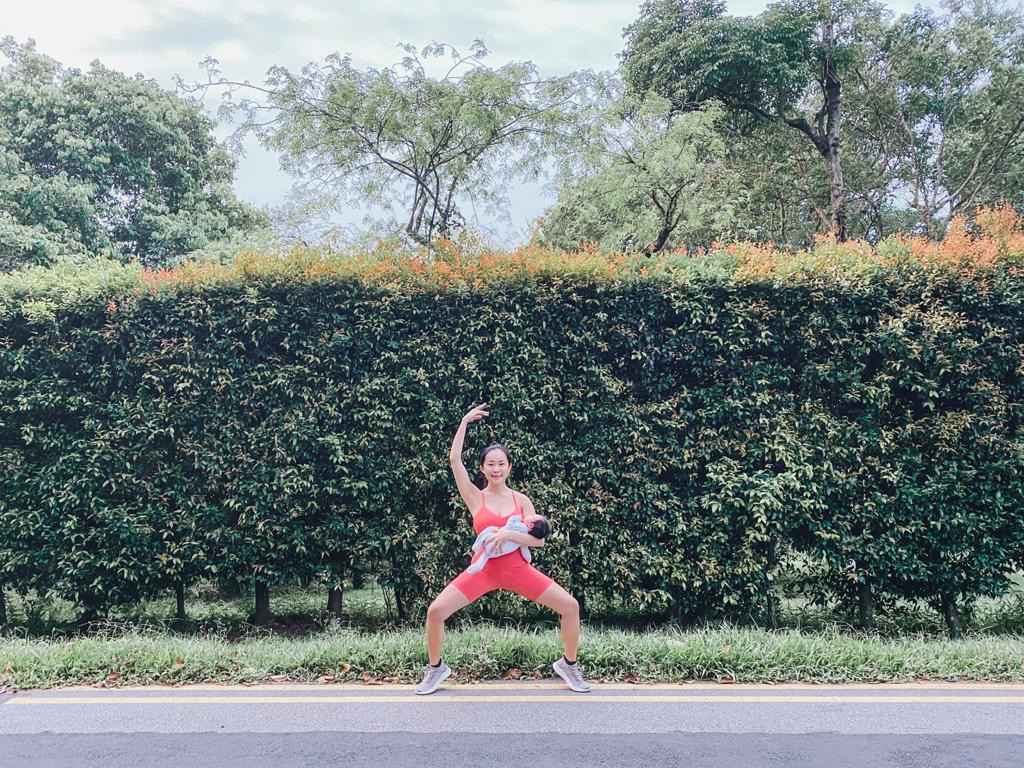 Immediately after giving birth and recovering in the ward, Anabel was already thinking about strengthening her pelvic floor muscles again. "As a result I was able to gain control of my pelvic floor and was mobile fairly quickly," she says. "I remember 12 hours after giving birth I was already on my feet, out and about and drove myself home in the car!"
However, Anabel acknowledges that the return to fitness is still a journey that she's on. "I'm definitely not where I used to be before giving birth. I'm learning to be patient with my body and take baby steps."
Part of her recovery journey includes taking WeBarre Pre & Post Natal classes again, this time as a postpartum new mum. "Having to struggle with simple core exercises is a very humbling experience for me. But it also gave me a new perspective in understanding other pre and postnatal clients' experiences too," she says.
For ladies who have just given birth, Anabel has some recommendations. "Go slow, and come back with some WeBarre Pre & Post Natal classes first before resuming regular classes," she says. "Your body has been through so much! The pace, muscle group focus and structure of these classes is imperative to help any postnatal mama slowly regain her fitness slowly and in a safe manner!"
The Virtual Devotee
For client Pearl Grover, her prenatal fitness journey has been entirely virtual since her pregnancy coincided with the circuit breaker.
"I heard about barre classes from friends who swear by it, but honestly did not think it would be as challenging as I've come to realise it is," she recalls. "One of the first classes I tried was a private class with Linda. My arms, calves and glutes ached from the small but repetitive movements! I was pleasantly surprised."
"So I signed up for the weekly unlimited virtual package when the circuit breaker was imposed and I haven't looked back since," she says.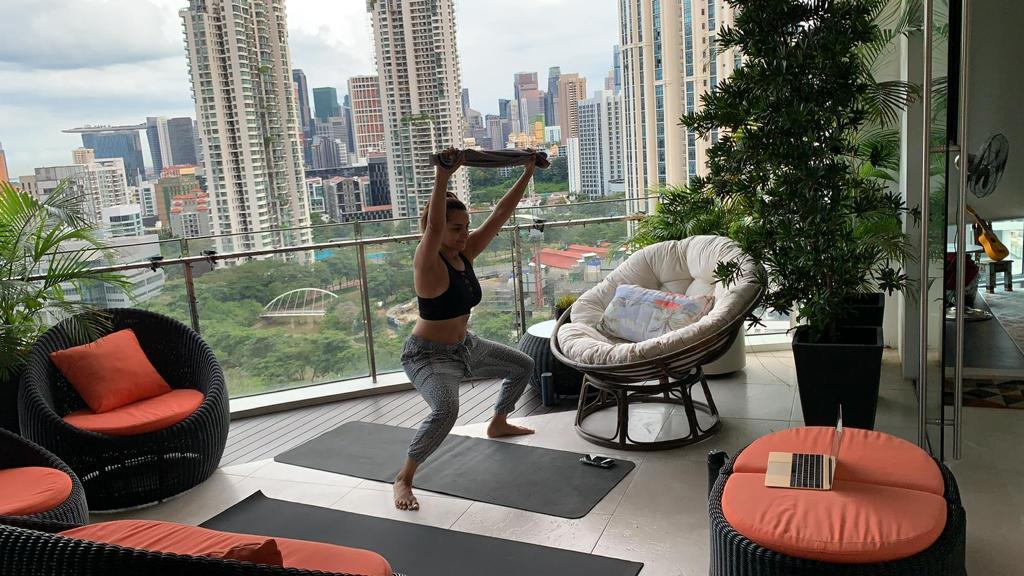 Because she was still in her first trimester when the circuit breaker happened, Pearl began by taking both the WeBarre Pre & Post Natal and regular WeBarre classes. "I enjoyed the different pace that the classes offered," she explains. "Now in my third trimester, I'm also grateful for the additional time I'm able to save by doing the classes online versus travelling to the studio."
Even though Pearl's workouts are limited to virtual classes, she has found tremendous benefits to attending them regularly. "I enjoyed the benefits of the posture and breath work that the instructors keep emphasising, and also the pelvic floor exercises that we do towards the end of each class," she says. "I'm pretty bad at doing these on my own time!"
The carefully guided stretching that is done during the virtual classes is another great benefit for Pearl. The hormone relaxin increases during pregnancy. It's meant to help the body accommodate a growing baby as well ease the delivery process. However, it also increases one's flexibility and might lead to injury from over-stretching.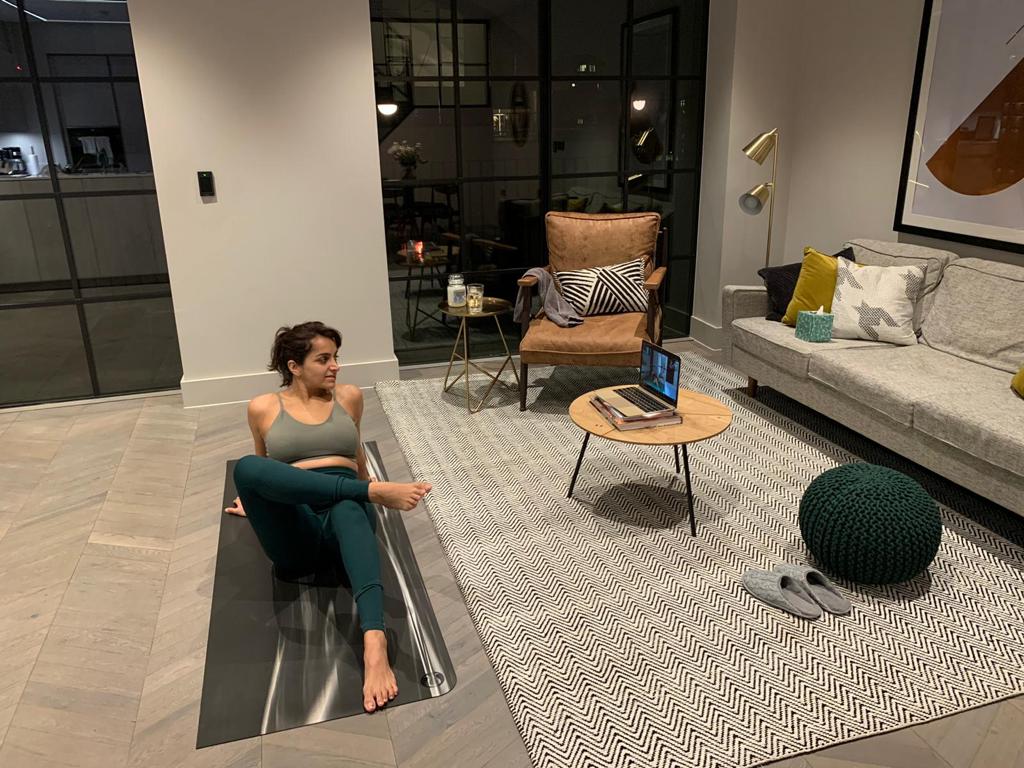 "The stretching sets during the prenatal classes provide helpful guidance as to what is safe to do throughout my pregnancy journey," Pearl says.
Apart from the fitness benefits, the virtual WeBarre Pre & Post Natal classes also provide another undeniable perk: company!
"I've introduced a few friends to the prenatal classes and we hold each other accountable and motivate each other to attend the sessions," she says. "Plus the instructors are always full of energy and enthusiastic – it's infectious!"