By Joie Goh
Welcome back to your happy place! As we reopen our doors in Phase 2, read on to learn more about the update safety measures we have put in place to keep the studios as safe and sanitary for the community. We have missed you all!
Safe Entry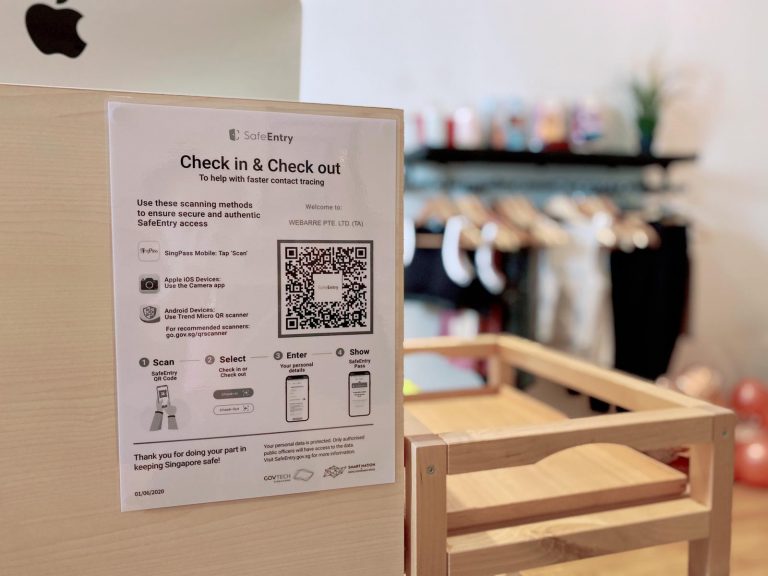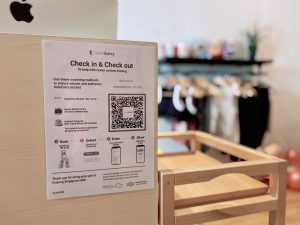 Everyone who walks through our doors will need to scan the Safe Entry QR code, as per government guidelines. You can find the QR code at the entrance of each studio, and also at the reception. Don't forget to check out after your class!
Mat allocation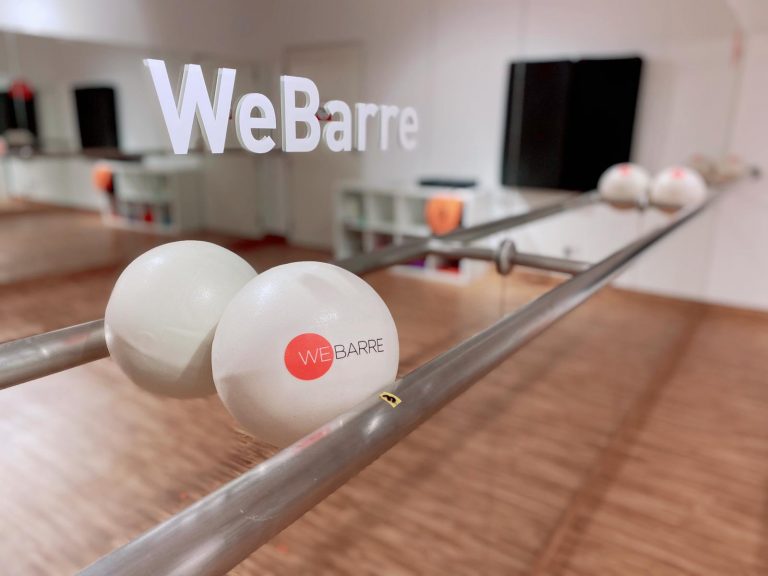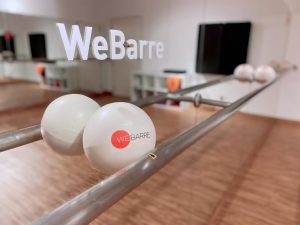 Once our friendly FOH has checked your attendance, you will be allocated a mat number. This is to ensure proper safe distancing, as well as facilitate contact tracing if ever the need arises. Each mat number also corresponds to the number at the barre, to give you a designated space to work out safely in.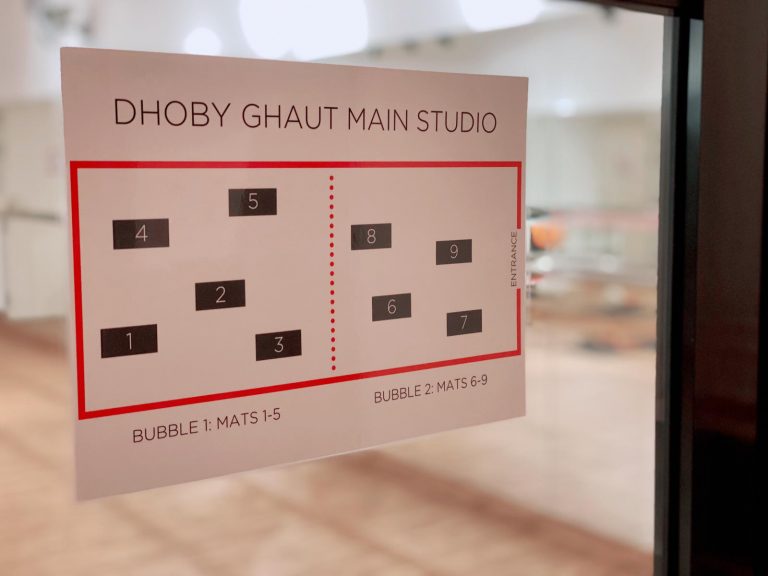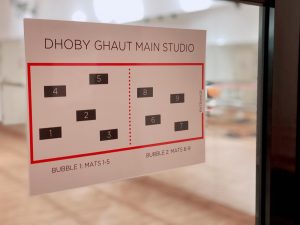 Mat numbers are clearly marked on the floor, but if you're still confused, do check out the chart that's displayed on the door to the studio! It will also show you where each mat is situated.
Dressing room capacity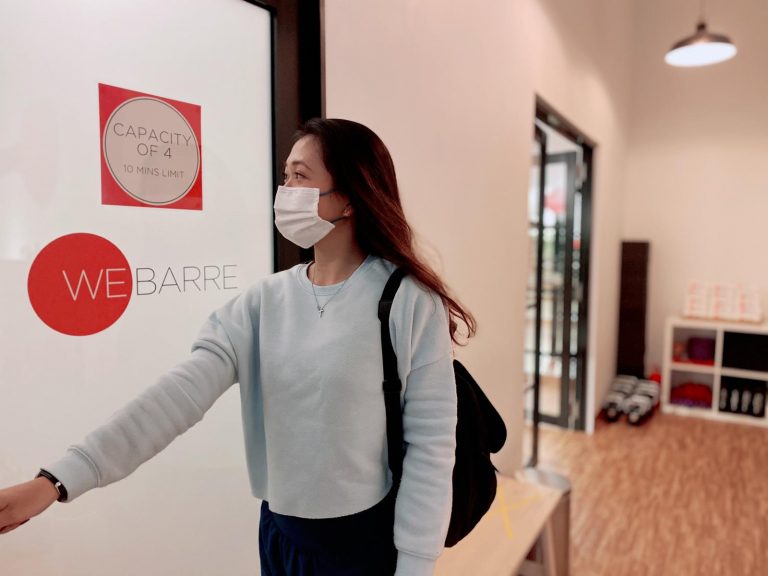 Our dressing rooms now have a maximum capacity of 4 people at any given time. Do check before heading in, and if there's already 4 people in there, do wait till someone has left before entering. As there might be a queue to enter the dressing room, we ask that you keep your time in there swift and intentional, so that others can enter.
The maximum time limit in the dressing room is 10 minutes. At this time, all shower facilities are closed. If you need to freshen up, feel free to use the antibacterial wet wipes provided in the dressing room. Our hairdryers and straighteners are still available for you to doll up with!
Safe distancing in class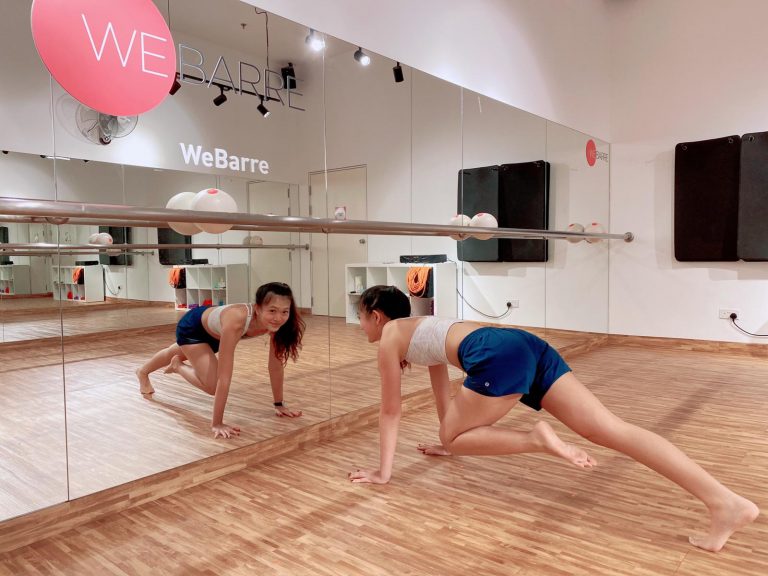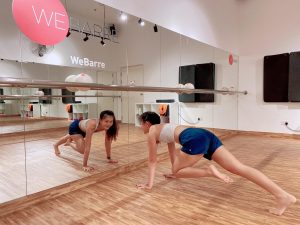 You will always have a 2m gap between you and your barre-dy in class, whether at centre floor, or at the barre! Between groups of 5, there will be an additional distance of 3m, for that added layer of safe distancing, so you'll always have lots of personal space and room to move without a worry!
Mask policy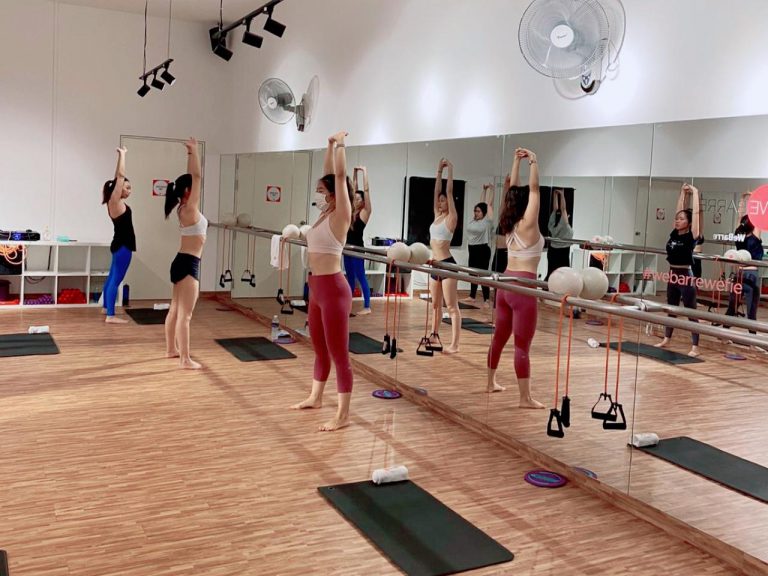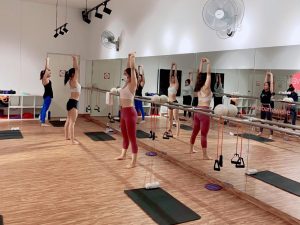 Do wear your mask when you enter the studio, and keep it on before the class. If you're comfortable, you have the option of taking off your mask off any time during the class once it has commenced. We suggest bringing a small pouch or plastic ziplock bag to store your masks hygienically during the class. If you've forgotten to bring a pouch for your mask, do request for a paper towel from your instructor before the class starts, so you can put aside your mask mindfully. All FOH and instructors will be wearing their mask throughout their time in the studio – don't worry, we are smiling underneath those masks!
Latecoming
Due to the increased safety measures, all classes will commence  promptly on time. Do arrive at the studio at least 10 minutes before class, so that you can check in on Safe Entry, we can allocate you a mat and our friendly FOH have ample time to help get you settled into class! Unfortunately no late-comers will be allowed into class, not even a minute, so please do come early to help us manage the traffic flow and safe-distancing measures.

Have fun back at WeBarre! We can't wait to welcome you back in the studio!